People with disabilities have a hard time getting around even within the well-developed infrastructure of large cities, to say nothing of going off-road. But this might change in the near future, all thanks to a Polish development: a wheelchair that can take you anywhere.
The EV4 Mountain Cart machine was created by Polish engineer Jack Skopinski. This is a vehicle for people with disabilities. The main emphasis was placed on all-terrain travel capability, allowing disabled people to move across even the most rugged terrains. This gives the wheelchair something in common with an ATV.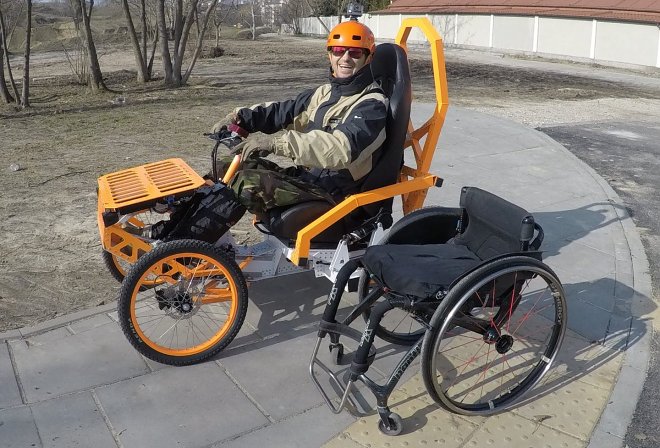 The machine is equipped with two 1000W electric motors that can be charged with a rechargeable battery. One full charge is enough to travel 50-80 km, a distance which would take approximately 3 hours to cover. The wheelchair reaches a maximum speed of 40 kmh. It is equipped with thick tires with hydraulic braking, preventing the wheelchair from skidding on any kind of terrain.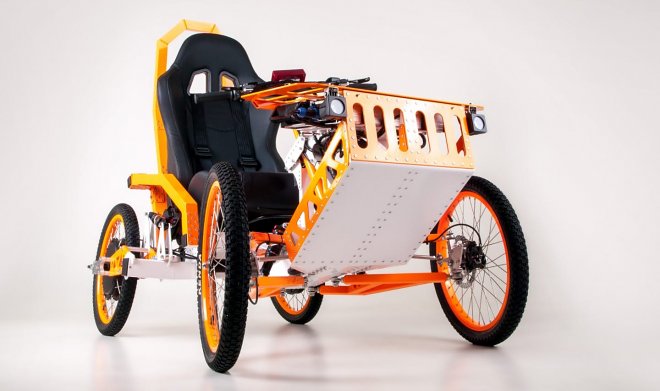 The EV4 Mountain Cart also comes with a safety belt, several shock absorbers and a display screen installed in front of the driver's eyes. The seat can be adjusted to accommodate people with different body types. The machine will soon be available for purchase, going at a price of $5285.
Share this with your friends!