Insta360 Evo is a descendant of the famous Insta360 camera. It differs from its predecessor in its expanded functionality, which will surprise even those who are not conversant in the art of photography.
The camera has a 360 degrees panoramic shooting function, and when operated in 180-degree mode, it produces 5K resolution images at 30fps. The photo quality is 18 MP. The device is equipped with a gyroscopic stabilization system making the shooting truly professional.
Evo is essentially two cameras connected together, each of which has its own lens. To do panoramic shooting, the halves are folded up, for regular shooting, the two halves are folded out to be side-by-side.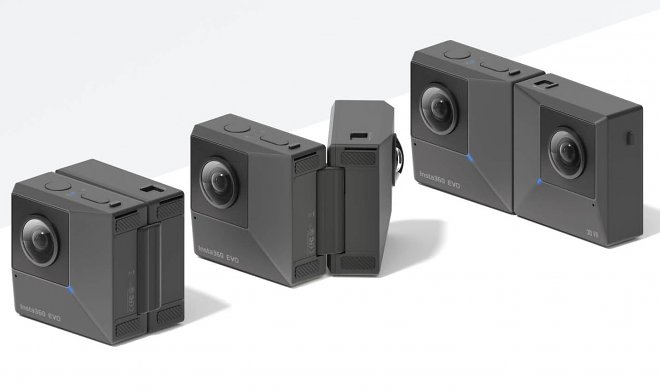 The kit comes complete with virtual reality glasses designed for more comfortable viewing of panoramic images. Images respond to a user's head movements making computer image processing easier.
Although a set of VR glasses is included, they are not really needed, because the device has the HoloFrame filter placed over the smartphone screen that is linked to the camera via Bluetooth or Wi-Fi. The smartphone can also be used to remotely control the camera.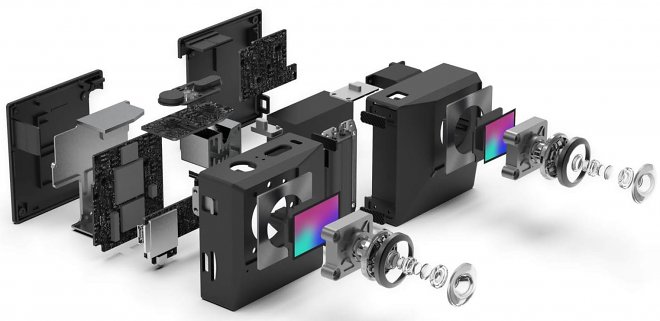 A fully charged battery will last for 65 minutes of active use. It takes one and a half hours to charge the camera. The device is priced at $420. HoloFrame is sold separately for $30.
Share this with your friends!