Despite the continuing generally bearish trend in the cryptocurrency market, Ripple price has recently shown an unusual rally in the matter of just a few days. Ripple's rapid growth is attributed to the...
Despite the continuing generally bearish trend in the cryptocurrency market, Ripple price has recently shown an unusual rally in the matter of just a few days. Ripple's rapid growth is attributed to the forthcoming launch of the xRapid platform in the Asia-Pacific and Middle East Regions to enable trans-border real-time transfers using XRP as a connecting currency. The news of the project's recently made partnerships, which will be discussed below, have also contributed to this growth.
Between September 20 and September 21, Ripple's trading volumes grew fourfold enabling it to outperform Ethereum in capitalization. Incidentally, Ripple has lost 92% against its 2018 highs.

However, some experts believe it won't be too long before the price gets back to its former values.
Hitecher has got to the bottom of Ripple's ambitious plans. Let's see what the developers are planning to do and what has already been done. You can read our review about Ripple using this link.
Will Ripple take away Swift's market share with xRapid technology?
On Monday, Ripple a blockchain start-up, announced that it has made significant progress developing xRapid. The new solution should help banks to speed up transactions. The official website states that [xRapid] is designed for banks and other financial institutions who want to minimize liquidity costs while improving their customer experience.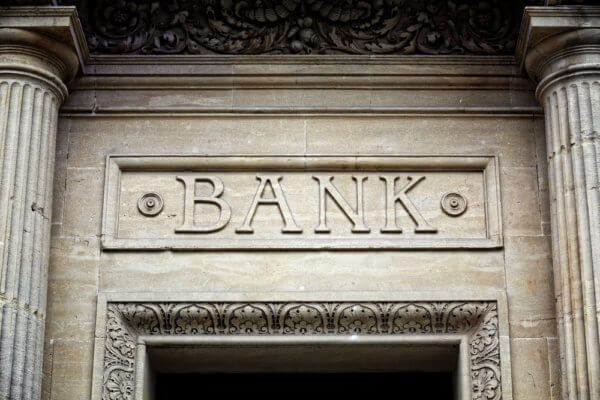 Speaking at CNBC about xRapid, Sagar Sabhai, head of Ripple's regulatory relations for Asia-Pacific and the Middle East, said «I am confident хRapid would go live in the next month or so.»
The developers are promising that xRapid would serve as a bridge among different currencies speeding up trans-border payments. It was reported that MoneyGram, Western Union, as well as payment start-ups MercuryFX, Viamericas and Cuallix were already testing xRapid. However, no bank has so far announced any effective testing of xRapid technology. Nonetheless, Ripple's CEO Brad Garlinghouse optimistically forecasts that by the end of 2019, many top banks will be using xRapid as a liquid instrument.
xCurrent not given up
On September 19,  America's PNC Bank announced that it was starting to use Ripple's product called xCurrent. It made PNC part of the RippleNet. The bank's management is expecting xCurrent  to help them considerably optimize the trans-border payment process and bring together customers from all over the world.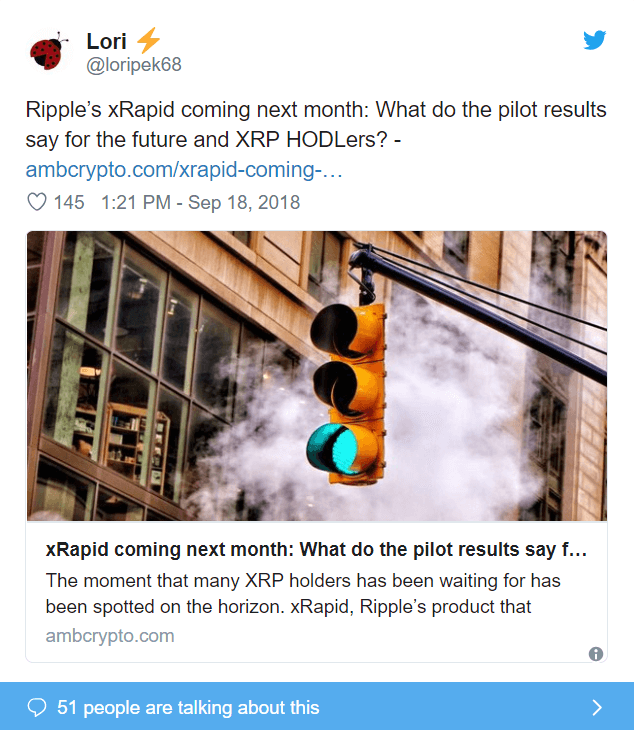 If we look at this partnership in a broader sense, by signing the contract with the bank, Ripple has acquired customers in 40 countries on six different continents opening new payment corridors in East and South-East Asia, Africa, Europe and South America.
Forecasts by mysterious insiders
A mysterious insider nicknamed Bearableguy123 has published an opinion forecasting Ripple's growth up to $589 by the end of the year. The user calls himself a "person very close to Ripple". For fairness' sake it should be noted that all insider information he shared before (about Ripple's partnerships and deals) proved to be true. For instance, in 2017, he predicted XRP growth up to $3.65 by the end of the year.
However, insider information is not supported by the opinion of Ripple's Chief Technology Officer, who forecasts that if XRP takes over BTC's market share, the coin price will rise up to $2, whereas if Ripple gets to be used worldwide for trans-border payments, its price will reach $120.
Are major collaborations pushing the rate up?
Japan's financial services giant SBI Holding is planning to launch a payment application for mobile MoneyTaps based on Ripple technology. It is not yet known which one out of the two technologies patented by Ripple will be selected as the underlying technology for MoneyTap: xCurrent or xRapid.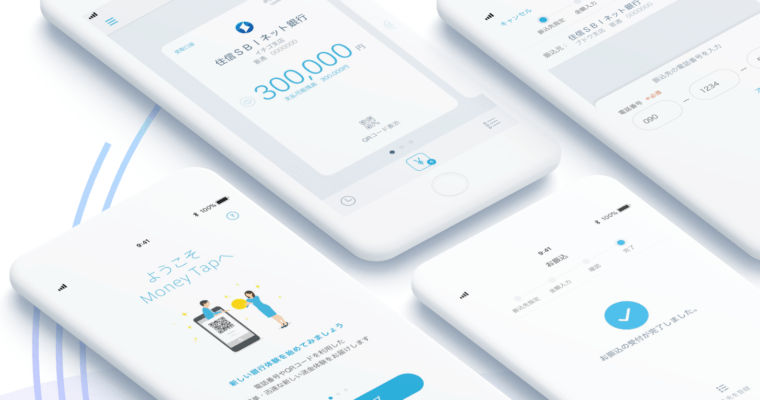 It will be very easy to make transactions using the application: you will just need to enter the recipient's account and telephone numbers and scan the QR code. The application will operate on a 24/7 basis.
What is Ripple lacking to hit the moon
Meanwhile, despite the extensive media coverage, the use of XRP in interbank transfers does not go beyond talk. Whether or not Ripple will be able to maintain its rapidly won positions in the crypto market will depend on the banks actually adoptingits technology. If its technologies are successfully integrated into banking processes, Ripple will get a share in the growing trans-border payments market.  Incidentally, this market has increased by more than 400% over the last decade. For example, in 2017, such transfers totalled about $ 600 billion.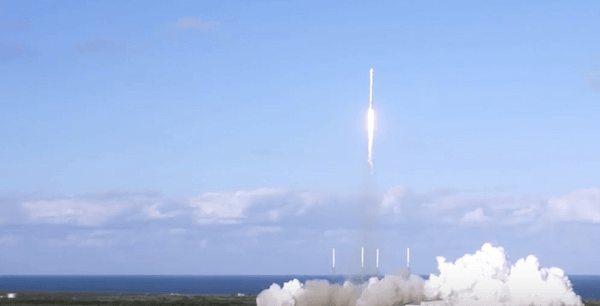 Crypto projects that can boast of practical application of technologies are few and far between. And if Ripple manages to implement all that it claims, the project will surely have a stable position among the crypto tops and a tenfold capitalization growth.
UPD

Yesterday (23.09) it became known that now the creators of content on Wikipedia, Youtube and Twitch will be able to receive a reward in Ripple directly from the users of the platforms. The former Ripple Labs specialist Stefan Thomas created an extension for the Coil browser. The extension works on the principles of decentralization, allowing users to interact directly with content creators, thereby translating XRP tokens. The innovation will be an excellent alternative to traditional advertising networks, where most of the mediators are taken away (IT giants, like Google and Yandex).
Share this with your friends!