We have collected the ten of the best and most interesting and unusual technologies and devices for you, the creators of which had tried to ease the harsh "quarantine" of everyday life, defeat Coronavirus, or help the world to clean up its consequences.
We have all heard that the coronavirus pandemic is one of the toughest challenges for humanity. However, have you tried to look at it from a different perspective? After all, it was not for nothing that Friedrich Nietzsche said, "What does not kill us makes us stronger." Yes, the Coronavirus has changed all our lives, but is it really for the worse? After all, the consequences of the pandemic have given birth to many inventions and gadgets that will undoubtedly be of great use to us!
Exoskeletons for couriers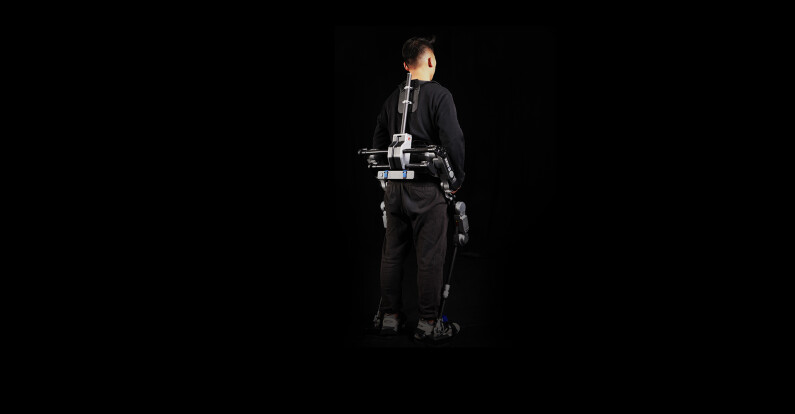 During the lockdown period, the demand for grocery and food delivery services skyrocketed and many courier services were unable to cope with the enormous influx of new customers. The Chinese delivery company Ele.me, founded by the Alibaba Group, has become the first company to test exoskeletons in everyday life, namely in the work of couriers. Yes, just like in the game Death Stranding!
The test group of couriers was equipped with HEMS-GS models created by the Chinese EdTech company ULS Robotics. These exoskeletons make it easy to carry loads of up to 50kg without feeling heavy, without losing balance, and without even the slightest damage to the back. For example, the exoskeleton has helped couriers quickly and easily deliver three to four bags of orders in just one trip! Moreover, thanks to its electric drive, the exoskeleton lasts between five and six hours without needing to be recharged and has a replaceable battery for emergencies.
Razer protective masks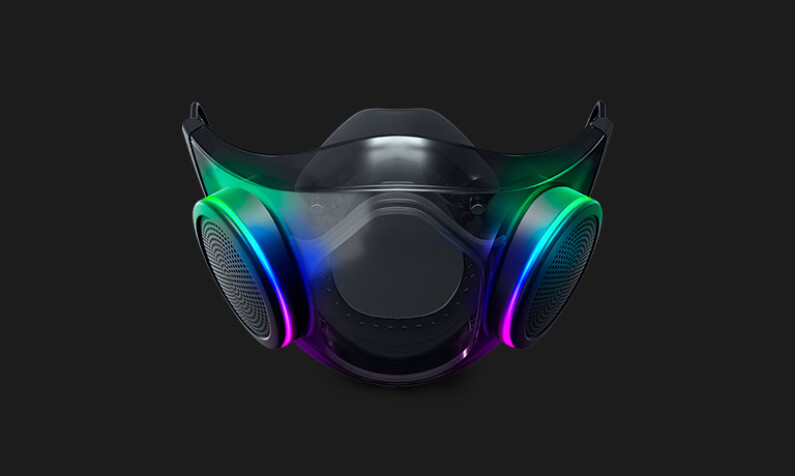 Professional gaming equipment developer Razer has announced that it plans to release its innovative medical mask. To date, the prototypes have already been unveiled, with production set to start in the fourth quarter of 2021.
The Razer mask has a built-in fan with replaceable filters that prevent 95% of bacteria and harmful particles from entering. It also features a microphone for voice amplification, a transparent body with mouth illumination, and fast wireless charging with an automatic disinfection system. Additionally, the mask has a new anti-fog coating to avoid condensation on the inside surface. The mask has adjustable straps and silicone seals for comfort to ensure a snug fit around the face. Each mask is lab-tested to ensure compliance with the BFE (Bacterial Filtration Effectiveness) rating and the FDA's N95 safety standard.
Pre-orders are already available on the official Razer website, with a virtual queue already in place! Because of the huge demand, the initial production of the masks is currently limited to batches. You can check out the mask yourself on the company's Instagram page.
Portable box with UV lamp for masks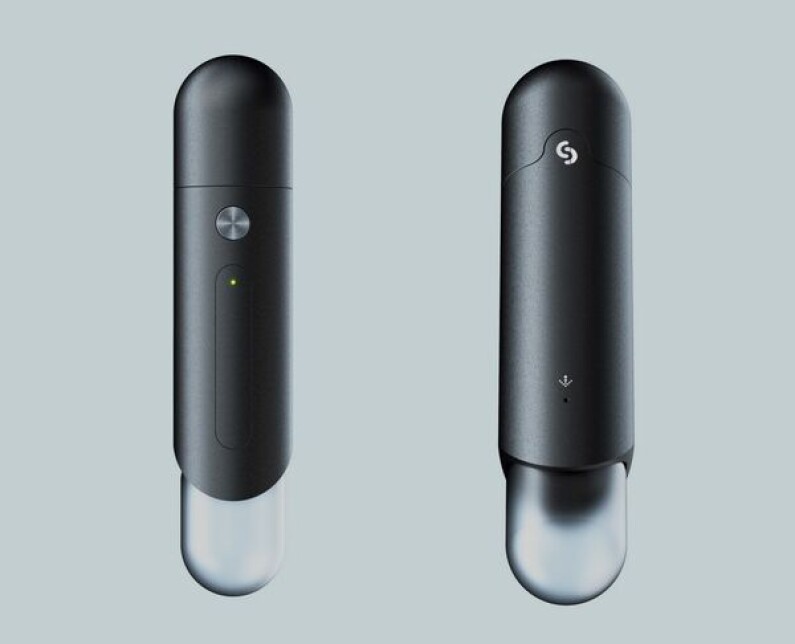 Milan-based design brand Salvo Lo Cascio has been puzzled by how careless people are about their medical masks: putting them on a dirty table during meals, touching them with dirty hands and wearing them without changing them for months. To improve the safety of medical masks, the brand has invented SaniCase, a portable box with a built-in UV lamp that destroys 98% of viruses and bacteria.
Thanks to SaniCase, it is not only possible to keep the mask safe while removing it, but you don't even have to change masks at all, limiting them to just one. Simply place the mask in the cylindrical shape box for 20-25 minutes from time to time, and the mask gets disinfected. SaniCase has a further plus point: it also has a Push-to-Deploy hand sanitiser, which means you don't need to carry a separate antiseptic.
Sally the salad chef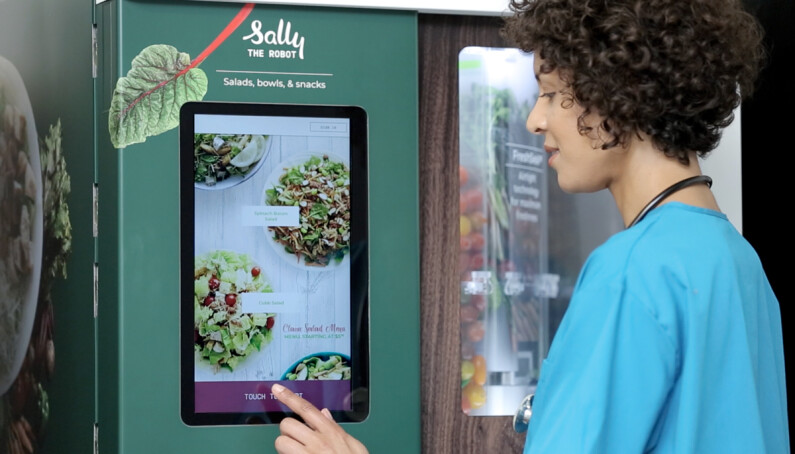 Everyone loves salads, which is why today, in 70 hospitals in the US and Europe, you can find Sally robotic chefs specialising in preparing "green dishes". California-based Chowbotics makes it easier for live chefs to feed crowded hospitals due to Coronavirus while also giving patients more choice. Each machine has 22 compartments for 22 ingredients: various fruits, vegetables, nuts, seeds, and even sauces. Every customer can combine the ingredients on their own or choose an already proven recipe.
Soon, Sallys are planned to be installed in other public places, including shopping malls, universities and offices. Another advantage of these auto-cookers is that they minimise social contact and allow restaurants to test new dishes on demand.
Mobile clothes disinfector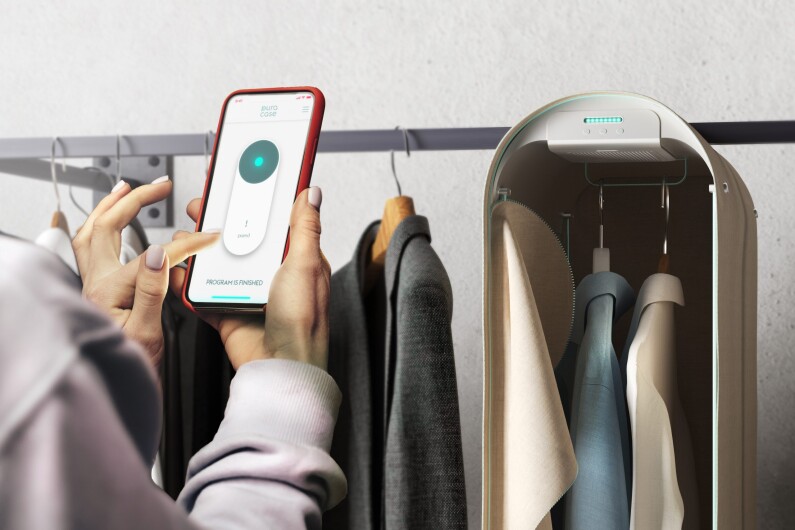 The Italian clothing brand Carlo Ratti Associati has developed a mobile Pura-Case: place a garment in the Pura-Case to fumigate and disinfect it. It holds up to four pieces of clothing and then zips up and out. A single cleaning cycle takes approximately sixty minutes. You can control the cleaning process through a mobile app or through the dashboard on the case itself. You can use the device at home or even on your way to work.
Why was ozone chosen as the disinfectant? Research shows that it kills up to 98% of bacteria and viruses. Ozone is also harmless for humans and the environment as it easily breaks down into oxygen molecules when you open the cover.
A hygienic smart bracelet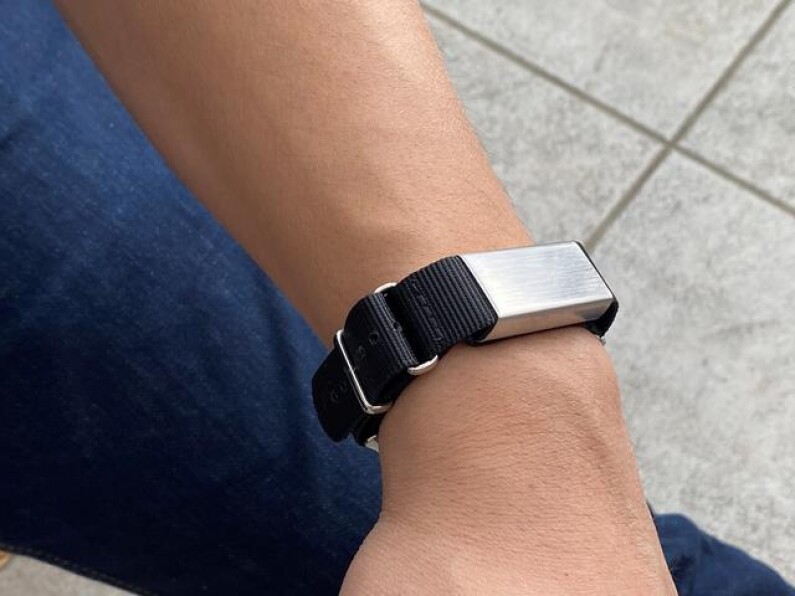 In 2019, a Seattle-based startup founded by two brothers and their best friend developed a bracelet that monitors the hygiene of whoever wears it. Originally created to help people unable to break the habit of biting their nails from nerves or even biting their lips, in 2020, when the Coronavirus struck, the bracelet has been modified to fit the new reality. It is now called Immuntouch, and it also beeps when a person tries to touch their face, thereby spreading bacteria.
Today, Immuntouch has already been featured in Forbes, the BBC, The Guardian, and other major media outlets. You can buy the Immuntouch wristband for as little as $39 with shipping worldwide.
COVID-Hunter contactless scanner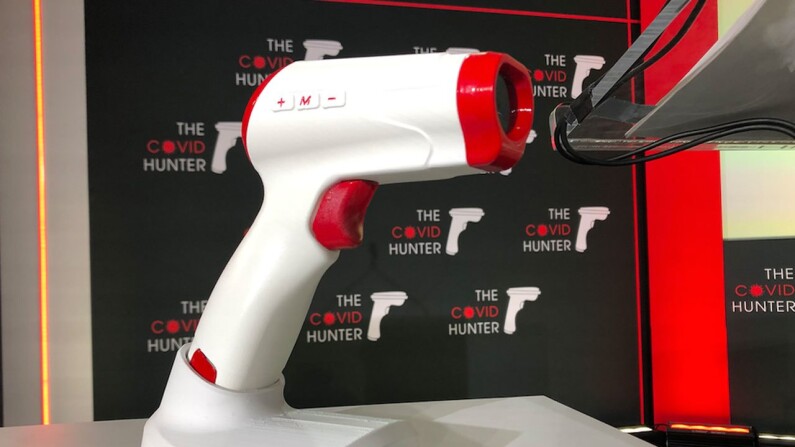 US-based Advanced Medical Solutions International has created the world's first non-contact scanner with 99% accuracy to detect those infected with the Coronavirus. The scanner can detect whether a person is sick or not from a distance of two metres. The device is also easily upgradeable and can be configured to detect new strains of COVID-19 if required.
The device itself looks like a thermometer scanner but does not need to be placed against the skin. The scanner not only detects whether people have been infected but also any other object, including the air in the room - the device signals the number of virus particles in the air. The scanner is powered by an electromagnetic spectrum that captures traces of the virus to be scanned even through glass or any transparent material.
Robot dishwasher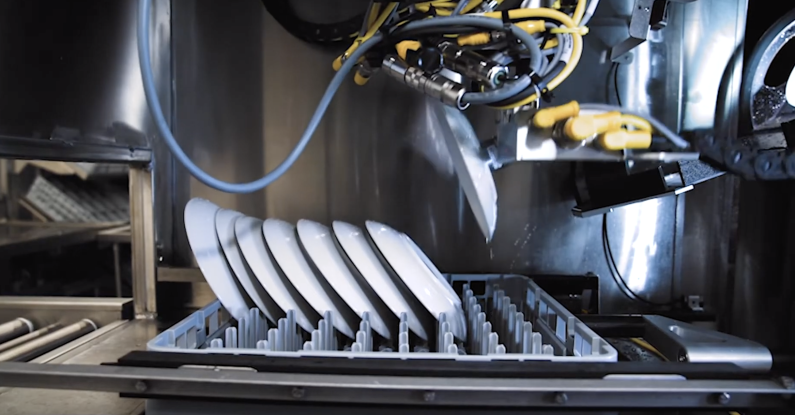 In 2020, the production and consumption of plastic have increased due to lockdown, so the US technology company Dishcraft Robotics is thinking about saving the environment. Consequently, a service was developed for fast food establishments that allowed them to avoid using plastic utensils and even save money on them. So, at the beginning of the day, the service trucks bring ceramic dishes and cutlery to cafes and restaurants, and at the end of the day, they take them back (just dirty!) and wash them themselves. Furthermore, it's worth noting that the trucks also run on ecological fuel made from vegetable oils and animal fats.
Washing and sorting dishes are handled by a robot created by Dishcraft back in 2015, which has finally found a use. The benefits of such a robot are obvious: at a minimum, it helps save human resources, and at a maximum, it does a better job of handling and disinfecting dishes.
A library of disease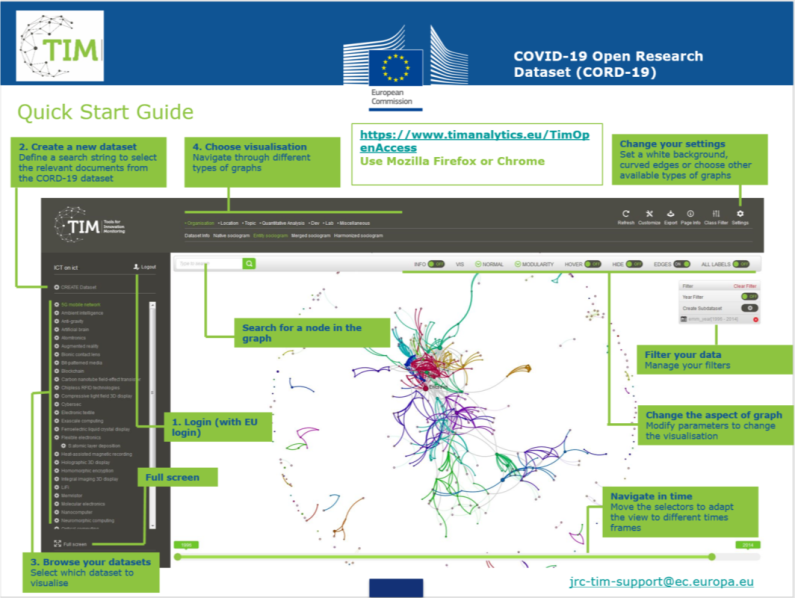 Together with Microsoft and the White House, a group of prestigious American universities have created the largest online library, COVID-19 Open Research Dataset (abbreviated as CORD-19), which will include all the research and data ever produced on the Coronavirus.
To date, this is the most complete collection of scientific information and literature on this disease: the library includes more than 30 thousand articles! Its main goal is to help scientists and doctors get closer to solving the origin of new strains and help invent new and more effective treatment methods. All the articles in the library are selected and structured by artificial intelligence, which any scientist can access. Resultingly, with its help, groups of research laboratories are already engaged in a more detailed study of the incubation period of the Coronavirus, the methods of its transmission, and at-risk groups.
Sterile clothing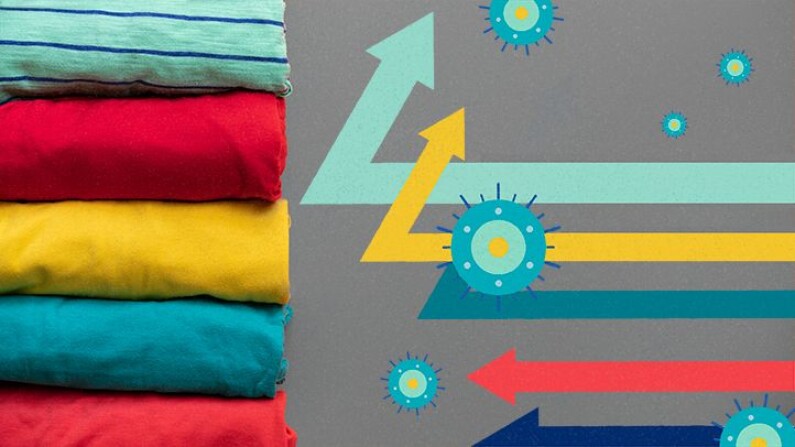 Antiseptic wipes have been around for quite some time, but what about antiseptic clothing? Dresses, jeans, shirts etc. After all, the Coronavirus is known to live on clothing for up to three days. That is why many design companies in cooperation with EdTech are developing clothes made of fabrics treated with chemicals that kill viruses and bacteria (including Coronaviruses).
The 'antiseptic textile business' leader is rightly the Canadian biotech company Intelligent Fabric Technologies North America (IFTNA). The fabric it has developed is called Protex. According to laboratory tests, it can kill 99.9% of SARS-CoV-2 particles within just ten minutes of their deposition on the fabric.
COVID-19 has changed the way we look at many things, including gadget technology. All of the devices invented during the pandemic enable us to fight the disease more effectively and help us adapt to the new conditions, and, therefore, they will be useful in the future. Many of them may even become an integral part of our daily lives in the course of their development! After all, who wouldn't want to have their exoskeleton?
Share this with your friends!