Оn September 20, to be precise, Nvidia launched three new GeForce RTX 20-series graphics cards based on Turing architecture. The new-generation cards are projected to outperform their predecessors, the GeForce...
Оn September 20, to be precise, Nvidia launched three new GeForce RTX 20-series graphics cards based on Turing architecture. The new-generation cards are projected to outperform their predecessors, the GeForce GTX 10 Series, thanks to their exceptional performance.
When announcing the new card series, Nvidia claimed a six-fold performance enhancement in ray tracing. Another nice bonus offered by the new cards, which proves to us that the future is already now, is an improved image detailization achieved through the use of artificial intelligence-based solutions.
Quite impressive characteristics that naturally come with equally impressive prices. According to the data specified on the company's official website, a GeForce RTX 2070 graphics card will cost those who like to play at maximum settings $599, GeForce RTX 2080 $799 and GeForce RTX 2080 Ti $1199, respectively.
What does it mean? It means that despite the allure of the whole idea and the overall capability level of the new cards, they will be quite expensive for solo mining or setting up one's own farm. Therefore, the current generation of Nvidia graphics cards (GeForce GTX 1070, 1080 and1080 Ti) will still be in demand among miners. And for quite a long time at that.
Well, instead of grieving over all unrealized (so far!) GeForce RTX mining opportunities for an average user, let us find positive aspects in this story. In other words, let us determine which cryptocurrencies are worth mining for on Nvidia GeForce GTX 1070, 1080 and 1080 Ti in 2018, and which mining algorithms hold the most promise.
Choosing the algorythm: Equihash vs. Ethash
In fact, there are only two profitable mining algorithms for Nvidia graphics cards – Equihash and Ethash (Dagger-Hashimoto). The first one consumes more power, so with similar rig configurations, Ethash profitability will be higher than Equihash's one. Nevertheless, our advice would be to use Equihash out of the two, simply because other people can make the same calculations as well. Therefore, Equihash has fewer competitors using it, a less complex network, so the chances that you will be the one to get a block reward are quite high.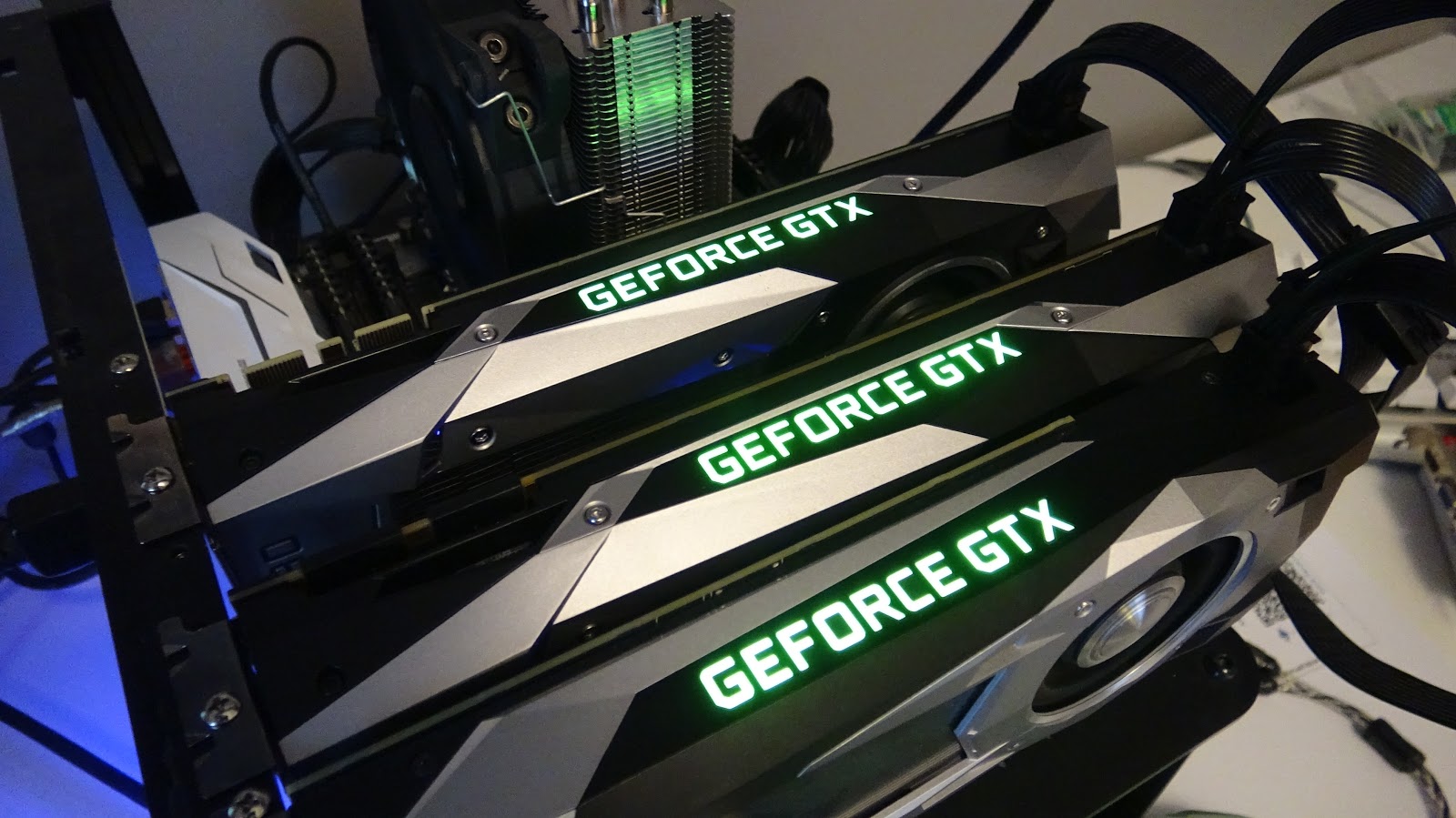 What are the factors affecting the hash rate?
The effectiveness of one graphics card model or another is determined by a set of key characteristics. The critical properties of a graphics card for mining are as follows:
video memory capacity and speed;
cooling system and ambient temperature (temperature in the room);
overclocking potential;
power consumption.
Aside from the component listed above, in rare cases, drivers and the operating system have an impact on the hash rate. (It may sometimes happen that after the installation of the latest driver or OS version the capacity falls considerably, it which case it is advisable to go back to the previous settings or, in the worst case scenario, reinstall the OS.)
Mining farm hash rates
The best way to find out an approximate hash rate of a graphics card is provided by a special What To Mine service, which is quite easy to use and intuitive. A user needs to select the graphics card model, specify the number of cards, select the algorithm being used, push the "Calculate" button and let the system make all the calculations automatically.
Through these simple calculations we find out (having selected one GTX 1070 card and Equihash algorithm) that the average hash rate is about 430 h/s, while the effective one may be different.
The advantage of the aforesaid service is that it enables you to determine an approximate capacity of any rig configuration along with the cryptocurrency that is most profitable to mine at the relevant moment.
What to mine on Nvidia GeForce GTX 1070?
GTX 1070 may not be the most state-of-the-art or latest cards, but numerous performance tests have recognized them as some of the most suitable cards for mining. The only exception is that miners are advised against GTX 1070 reference cards. They are good in overclocking, but their cooling system compares poorly to other cards, as a result of which the average operating performance increases the temperature to 70℃ against the "normal" 25–27℃. Obviously, it would not be the most profitable option in the long run considering cooling costs.
Now, let us focus on the main thing — choosing the most profitable cryptocurrency to mine on Nvidia GeForce GTX 1070. The choice of the coin should be based,firstly, on the graphics card characteristics and, secondly, on the specific cryptocurrency's rate and relevance.
As of today, the most profitable cryptocurrencies to mine on this graphics card (taking into account its characteristics and average electricity cost of $0.05 or 3.5₽per kWh) using Ethash (Dagger-Hashimoto) algorithms are:
Metaverse — ~ $5 in 3 days;
Ethereum — ~ $4 in 3 days;
and Ethereum Classic — ~ $4 in 3 days.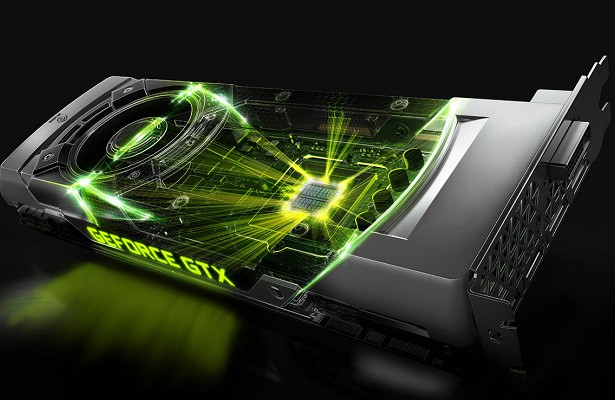 What to mine on Nvidia GeForce GTX 1080 and GTX 1080 Ti?
Graphics cards of this generation are considered to be among the most profitable and best performing cards, which for the same reason ranks them among the most expensive ones. In determining a profitable cryptocurrency to mine, a user should, as in the case of GTX 1070, base his judgement on the characteristics of graphics cards.
Below are some comparative figures:
| | | |
| --- | --- | --- |
|   | GTX 1080 | GTX 1080 Ti |
| Price | ₽45 000 | ₽64 000 |
| Power consumption (without overclocking) | 180 W | 250 W |
| Power consumption (with overclocking) | 1120 Вт | 1520 Вт |
| Hash rate | 45 Mh/s | 55 Mh/s |
| Pay-back period | 344 days | 365 days |
The three fastest payback coins, if you mine on GeForce GTX 1080 using the same Ethash algorithm, are currenly as follows:
Metaverse — about $5.5 in 3 days;
Ethereum — about $5 in 3 days;
and Ethereum Classic — about $5 in 3 days.
With mining on GeForce GTX 1080 Ti graphics card, the top three leaders are the same, but we see a considerable difference in profitability rates (which is achieved, inter alia, through the choice of a different algorithm – Equihash – which is a more suitable option for the GTX 1080 Ti card):
Metaverse — about $8.5 in 3 days;
Ethereum — about $8 in 3 days;
and Ethereum Classic — about $7.6 in 3 days.
---
.What conclusion can we draw from this information? It is quite obvious: the most expensive graphics card Nvidia GeForce GTX 1080 Ti delivers the highest profitability.
Nevertheless, each model of this card series is suitable for mining. The most important thing you have to do is determine your goals, prospects and capabilities, namely, your initial budget, the amount of money you can afford to invest in equipping your own mining farm.
Share this with your friends!