This year the Nobel Prize in the field of physiology and medicine has been given to James Ellison and Tasuki Honze who created a new cancer treatment method. Researchers have been working on methods...
This year the Nobel Prize in the field of physiology and medicine has been given to James Ellison and Tasuki Honze who created a new cancer treatment method. Researchers have been working on methods to stimulate the body to fight cancer since the 1990s. They identified two options for how to correct immune system disorders that prevent the body from detecting cancer cells on its own.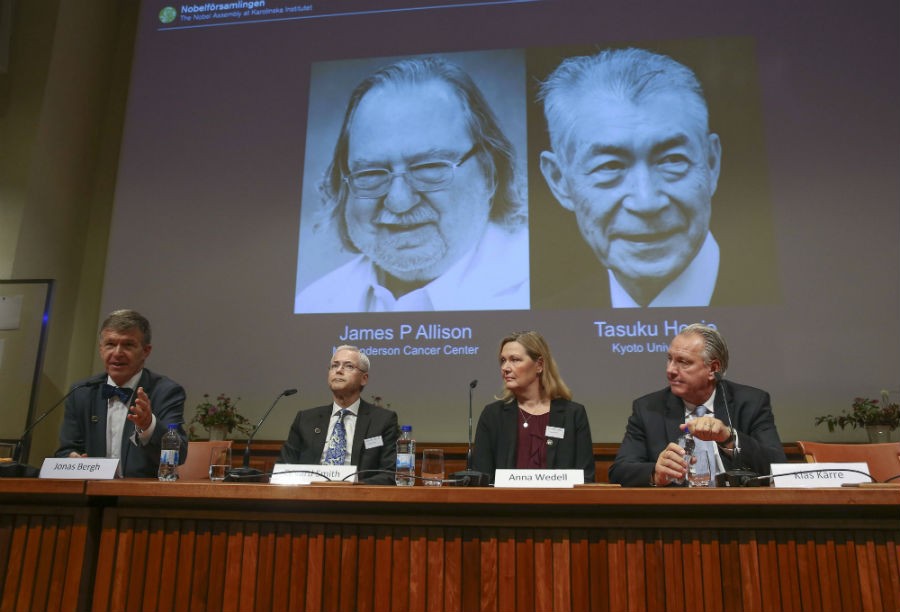 Allison found a protein in immune T-cells that becomes a brake for the immune system and does not allow it to fight a tumour. Having understood this, the professor created an antibody that blocks this protein. In 2010, Allison experimented on skin cancer patients. As a result of the experiment, part of patients shown the cancer signs disappearance.
In parallel with James P. Allison, another blocking protein was discovered by the scientist Tasuki Honse. The protein found by him also works as a break, but its action mechanism is somewhat different. The Tasuki Honze experiments were even more successful: almost all of his patients had a long-term remission. The novelty of this technique is that this method of treatment is not in the fight against a tumour — it stimulates the immune system itself. It is also important that this treatment is suitable for all tumour types.
Can our immune system treat cancer itself?
James Allison and Tasuki Honse are not the first to receive the prestigious prize for related to cancer treatment discoveries. Nobel Prizes has been awarded to scientists for discovering a hormonal method of treating prostate cancer (Huggins, 1966), chemotherapy (Elion and Hitchins, 1988), and bone marrow transplantation for leukemia (Thomas 1990). However, progressive cancer is still difficult to treat, and new techniques are critically required.
The concept that the immune system can independently fight cancer cells appeared at the dawn of the 20th century. Today, this is how bladder cancer is cured. However, despite all the progress, attempts to develop generalized mechanisms for fighting cancer have so far been unsuccessful.
Immune Catalysts and Brakes
The main feature of our immune system is the ability to distinguish between «I» and «non-I» to attack viruses and bacteria, and generally respond to dangers. Key actors of this process: T-cells. They tell the body what cells are harmful and require an attack.
However, to activate the immune response, additional proteins are needed that accelerate T-cells. This balance between catalysts and brakes is essential for tight process control. It ensures that the immune system is sufficiently engaged in the attack against alien microorganisms. At the same time, no over-activation can lead to the autoimmune destruction of healthy cells.
The new immunotherapy principle
In the 1990s, Berkeley, James P. Ellison researched T-cell protein CTLA-4 in a laboratory at the University of California. Together with other scientists, he found out that CTLA-4 is a break for T-cells. Allison created an antibody capable of contacting and blocking CTLA-4. He tried to figure out whether a blockade of CTLA-4 can deactivate the T-cell inhibitor and cause the immune system to attack cancer cells.
The first experiment of the theory was held in late 1994. As a result, it turned out that antibodies capable of unblocking the antitumor activity of T-cells have cured mice patients from cancer. Even though the pharmaceutical industry was not enthusiastic about the results of the work of scientists, Allison continued to work on his theory.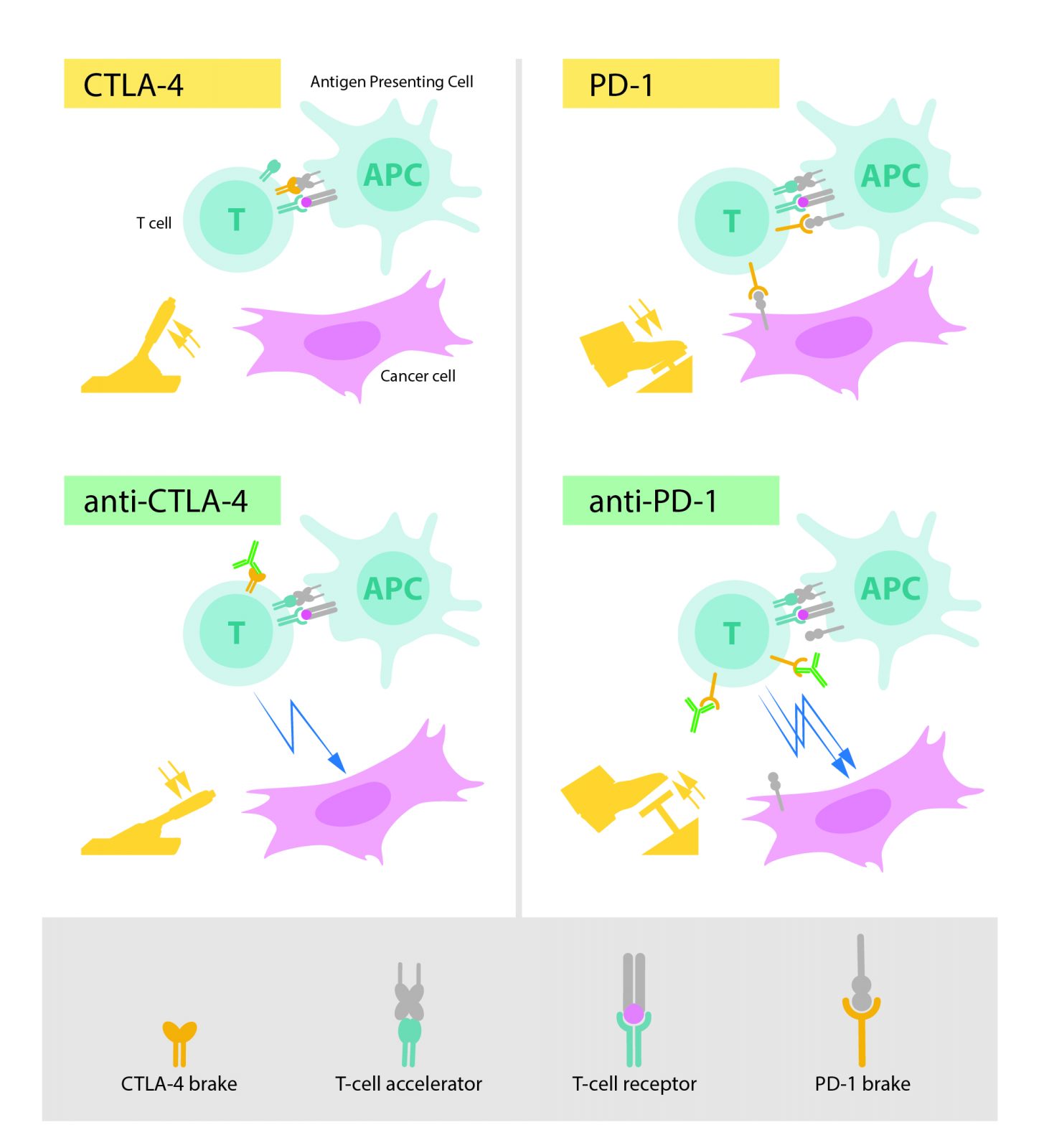 In 2010, an important clinical study made it possible to verify the viability of the new method: the signs of residual cancer disappeared in people who have skin cancer. It was a miracle: nothing anything like this has happened before!
The discovery of PD-1 and its importance for the treatment of cancer
A few years before the discovery of Allison, Tasuku Honjo discovered another T-cell protein, PD-1. According to the results of his research, the PD-1 also works as a cellular brake but uses a slightly different mechanism.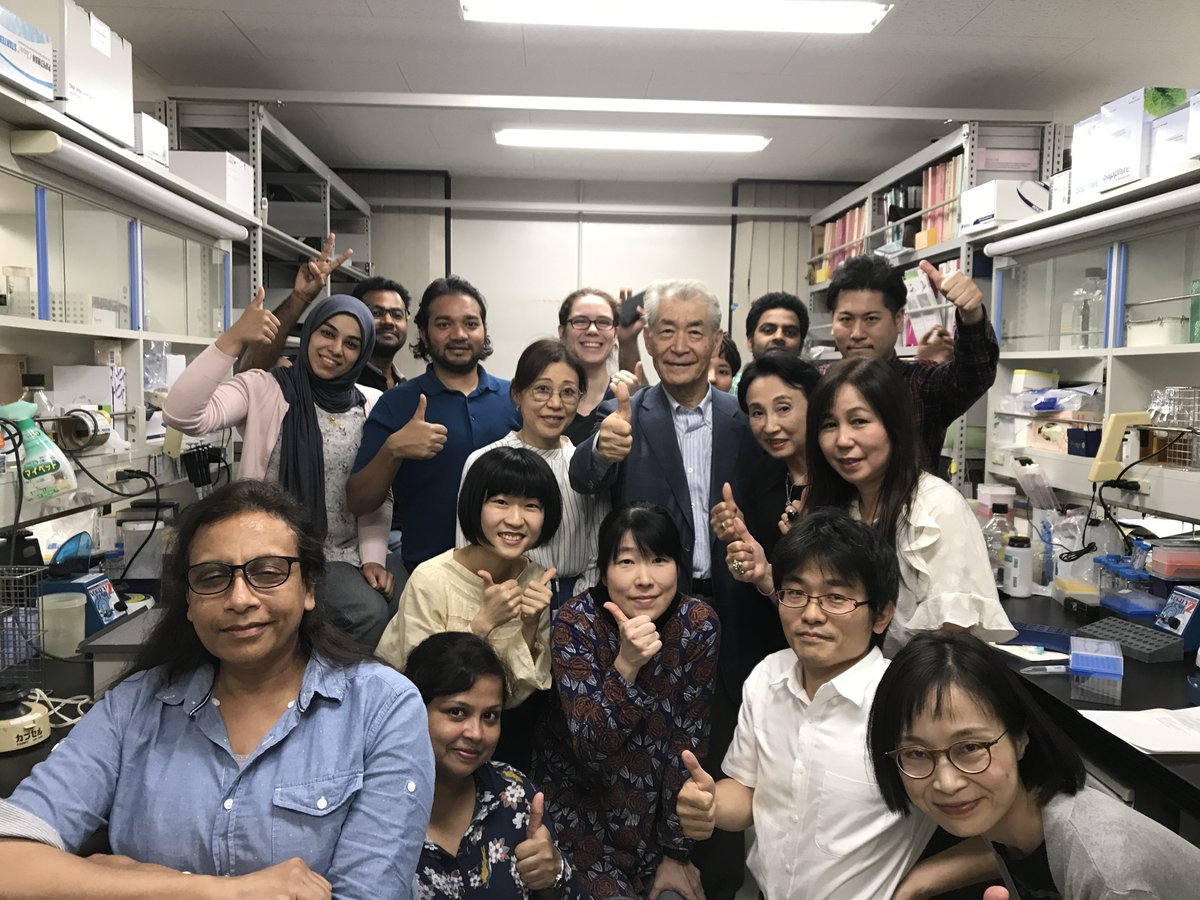 Animal experiments had shown that PD-1 blocking is a promising strategy for fighting cancer. The development of these ideas made it possible to cure patients with metastatic cancer, which was previously considered practically incurable.
The result
Of the two strategies, locking the PD-1 proved to be more effective. Excellent results are observed in the treatment of patients with cancer of the lung, kidney, skin and lymphatic tissues.
Combination therapy targeting both CTLA-4 and PD-1 at the same time is even more productive for the cancer treatment.
For over 100 years, scientists have been working on the immune system activation to fight cancer. Until the discoveries of James Ellison and Tasuki Honse, progress remained relatively modest. Combined therapy, created by two scientists, will change the process of cancer treatment.
Share this with your friends!