The Chinese manufacturer has patented a smartphone featuring a solar battery on its back panel. The smartphone will also feature a full-bleed screen.
Xiaomi has recently applied for a patent on an unusual smartphone: the device features a full-bleed screen and a solar battery on the back panel. The document was registered with the World Intellectual Property Organization (WIPO).
The product release date is currently unclear - in fact, it might not be released at all. But the idea is certainly compelling: the solar panel would extend battery life without impacting user experience. Although the smartphone will be heavier and thicker because of this addition, it's worth the sacrifice to stay online longer. This innovation will be particularly useful in sunny Southern countries.
Experts at LetsGoDigital have created some visualizations based on the company's patent application. You can see the image below.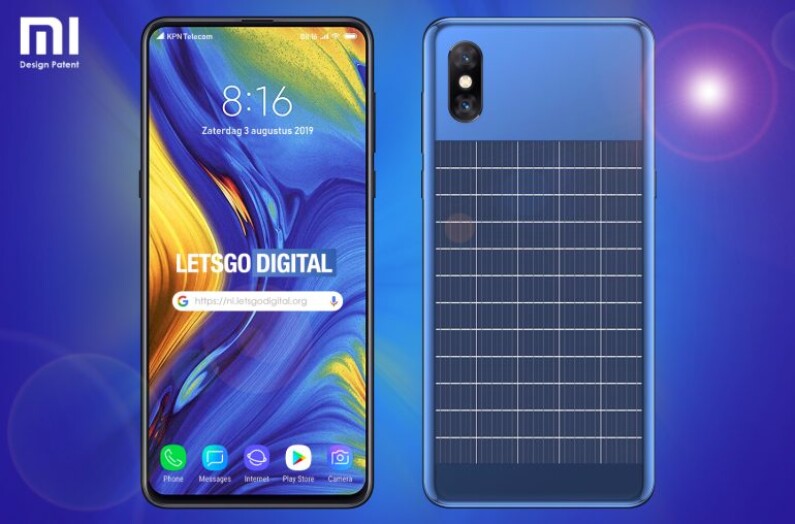 The new smartphone is notably missing a visible frontal camera. It will likely be concealed under the screen, with some kind of retractable mechanism.
Share this with your friends!