As you know, the popular service is facing a ban on its operations in the United States. In response, the company released an original merch.
Against the backdrop of TikTok's ongoing conflict with the United States authorities, the company's management decided to launch an online store that sells T-shirts with the slogans "I am not going anywhere" and "Staying put." The cost of the T-shirts was $ 45 and $ 70, respectively. The merch was created by graphic designer Joshua Weids. Currently, all products are sold out.
TikTok is a short video recording application owned by the Chinese company, ByteDance. President Donald Trump is actively seeking to ban TikTok and WeChat in the United States. This reasoning comes in the light of accusations that applications pilfer sensitive user data on behalf of the Chinese government. Trump demanded an end to all transactions processed by the service if TikTok is not purchased by an American company by September 15.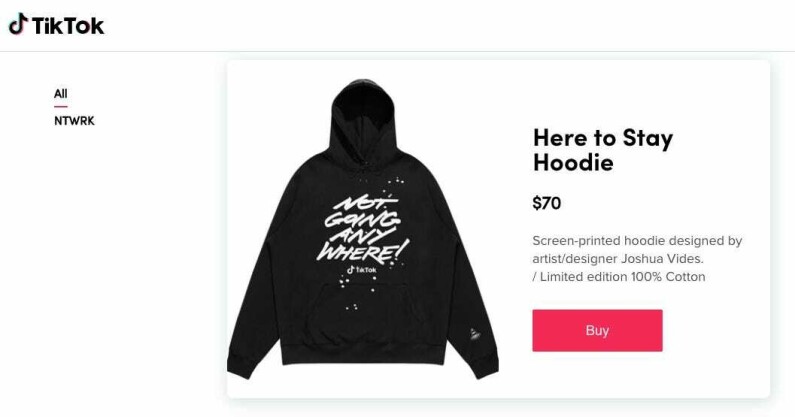 Share this with your friends!