So far, users have had access to the basic functions of creating and deleting wallets and exchanging tokens. A full release is scheduled for the end of October 2019.
Telegram messenger has presented the Gram (GRM) crypto currency wallet in the alpha version for its iOS application.
Today, tokens can only be used in the test network, but a full-fledged release is scheduled for the end of October 2019. Pavel Durov has publicly promised to return the money to the investors, if the development team fails to meet the deadline. The final version is also expected to have a slightly different design.
In order to restore access to the wallet in future, Telegram asks its users to write down 24 words, when they use it for the first time, for this will allow them to recover their tokens even if they forget the password or the account gets deleted.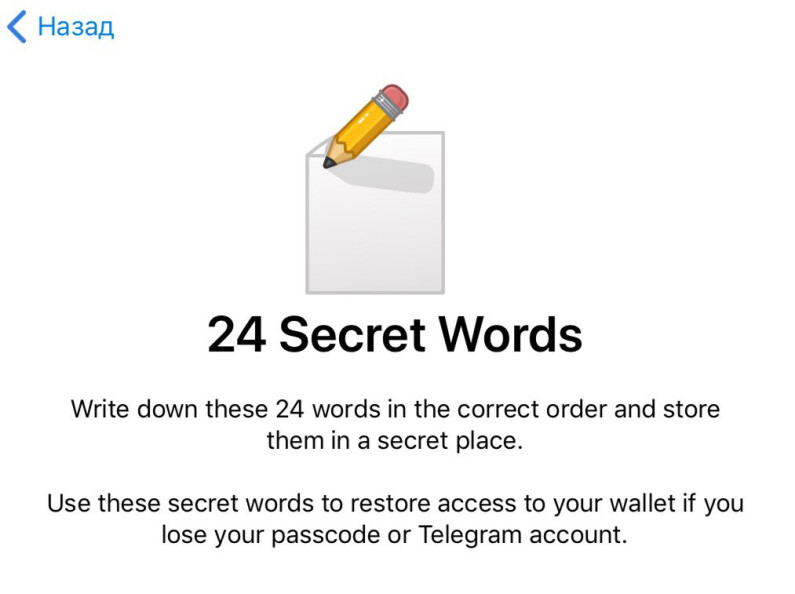 The users can now create and delete wallets and exchange crypto currencies. To effect transactions one has to know the recipient's wallet address, which can be transferred through a QR code.
Anonymous testers have already confirmed the network's very high speed, so TON has good chances to become one of the most popular electronic payment systems.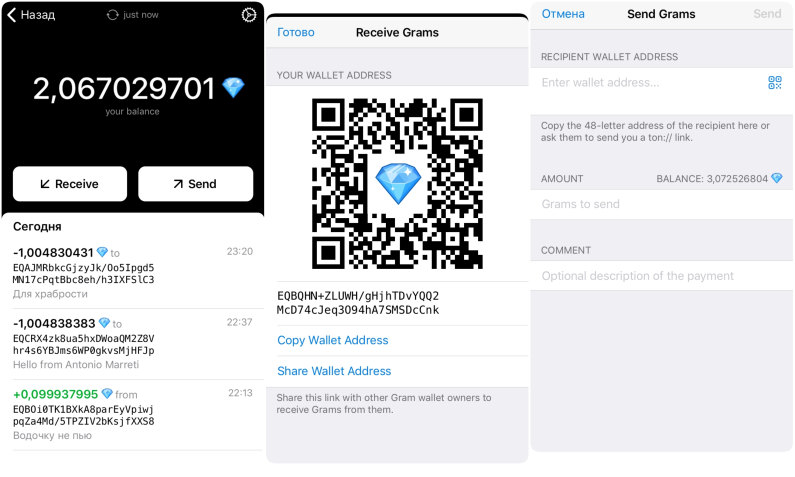 The Blackmoon exchange, registered in the Cayman Islands, has already made plans for Gram tokens listing.
Share this with your friends!