The structure is going to include five apartments located in a 4400sq.m building and the entire project will be carried out by Peri and Michael Rupp Bauunternehmung.
Three-dimensional printing is the most promising technology in the construction industry today. An unusual project - the first-ever three-story house printed on BOD2 from COBOD, the fastest 3D printer to date - is being carried out in Germany right now.
The modular device measuring 12.5 x 15 x 7.5 m can print at a speed of 100 cm per second. Therefore, the printer uses ten tons of concrete per hour. Two operators are required to control it. Although the building is still being constructed, construction workers are allowed to work inside.
Four of the five apartments of the building will be rented out. The fifth will be allocated as a showroom. Currently, work on the ground floor has been completed. It will take around six more weeks to finish the whole structure.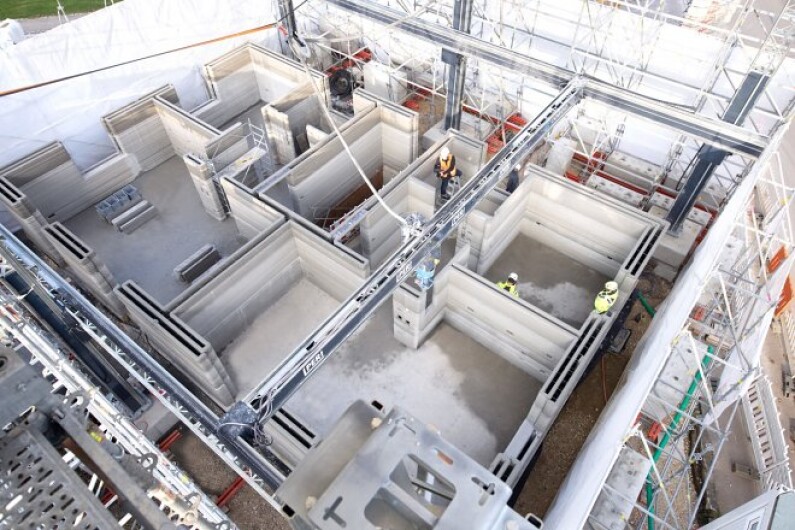 Share this with your friends!