In 2014, when a 1-petawatt laser was created, media compared it to the Death Star from Star Wars. A more recent development made in Europe has yielded a laser that is 10 times as powerful as the previous one.
This incredible device was built as a part of the Extreme Light Infrastructure project, with the European Commission contributing €850 thousand towards its development. The project is based in Romania.
At present, the laser cannot achieve its full potential, because there are no adequate sources to obtain this amount of energy, and scientists also don't have a target which could be used for the laser. If the device was used as a weapon, it could easily make holes in planets. However, the device is being used for strictly scientific purposes, and the laser rays haven't been tested outside the lab yet.
Researchers are currently focusing on developing proton cancer treatment methods. The device can also be used to study black holes and work with radioactive elements and heavy metals.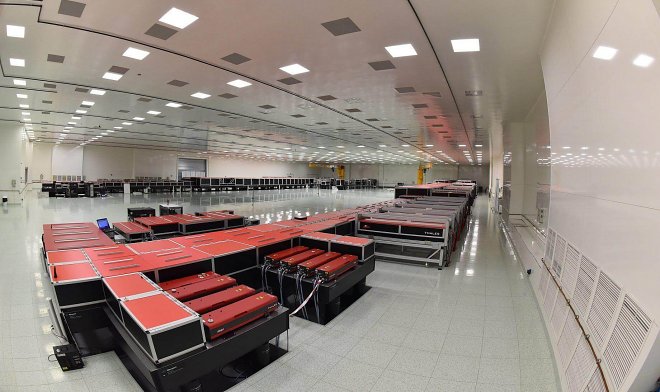 Share this with your friends!