Samsung unveiled its new gadgets at the presentation held in San Francisco on February 20. They include a foldable smartphone, fitness trackers and other products by the famous South Korean company.
Samsung Galaxy Fold
The highlight of the presentation was definitely the new premium Samsung Galaxy Fold smartphone. This powerful device has one-of-a-kind frameless foldable screen. When folded up, the model measures 4.6 inches, when unfolded – 7.3 inches.
The device's ultra thin design makes it comfortable to hold in one hand, whether folded up or unfolded. The smartphone has six cameras (the primary camera with three 16, 12 and 12 MP modules, an internal 10 and 8 MP camera and 10 MP selfie camera), a powerful 7 nm processor, 12 GB of RAM and 512 GB of internal storage, and 4380 mAh battery.
https://www.youtube.com/watch?time_continue=29&v=7r_UgNcJtzQ
Samsung Galaxy S10
A total of 4 flagships were presented: S10, S10 +, S10 + Ceramic, S10e and S10 5G. All of them have high-quality screens that are virtually harmless to the eye, an advanced Touch ID system and a wide range of visual effects for the camera.
The most modest model is S10e. It has the screen of 5.8 inches, two primary camera modules of 16 and 12 MP, 10 MP selfie camera, 6/128 or 8/256 GB of internal storage. The price is RUB 56,990.
The standard S10 model has a 6.1-inch screen, the same cameras as in the S10e model with an additional 12 MP lens. Memory – 8 GB of RAM and 128/256 GB of internal storage. The device is priced at RUB 68,990.
S10 + is an advanced model in the line. Its screen measures 6.4 inches, the cameras are similar to those described above with the only difference that the front camera has an additional 8 MP RGB module which improves the picture. It has 8/12 GB of RAM, 128/512 GB of internal storage. The device is priced at RUB 76,990.
S10e, S10 and S10 + support 512 GB flash memory.
The Ceramic model has a ceramic body and enhanced functionality. It can have as much as 1TB of flash storage. The price is RUB 124,990.
S10 5G has a 6.7-inch screen, supports 5G, has 4 cameras, a 4500 mAh battery, 8 GB of RAM, 256 GB of internal storage. It does not support flash storage.
https://www.youtube.com/watch?time_continue=158&v=ZCfgkIyD9g0
Galaxy Buds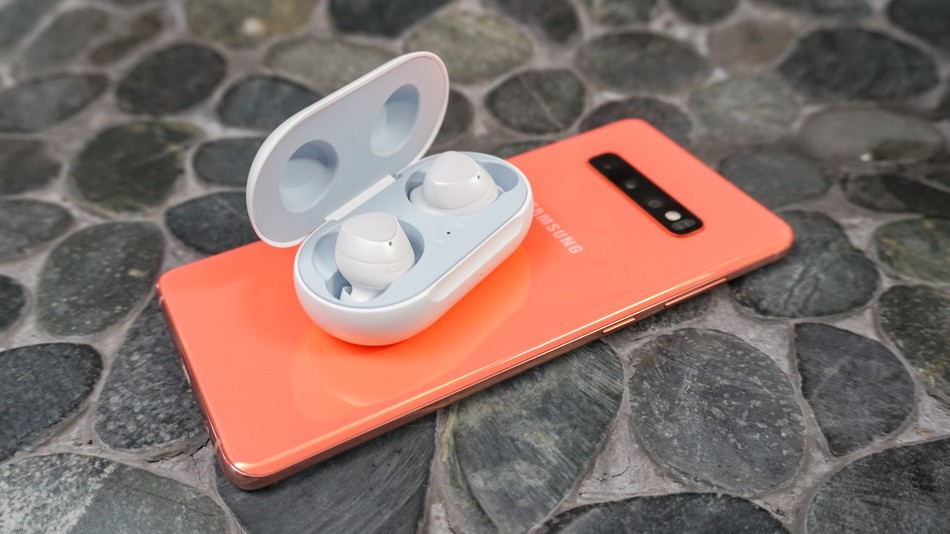 These are Blutooth headphones for S10. Pleasant materials, stylish design and excellent sound quality make this device a serious competitor for AirPods. The battery lasts for 5-6 hours of active use.
Watch Active
Samsung's new smart watch model will not disappoint consumers. The device is reliably protected from water, supports GPS and GLONASS, monitors the owner's heart rate and blood pressure. Its thickness measures as little as 10 mm. It can be charged from a mobile phone. The screen resolution is 360 x 360. Battery - 230 mAh. 768 MB of RAM and 4 GB of internal storage. The device is priced at RUB 16,990.
Samsung Galaxy Fit and Fit e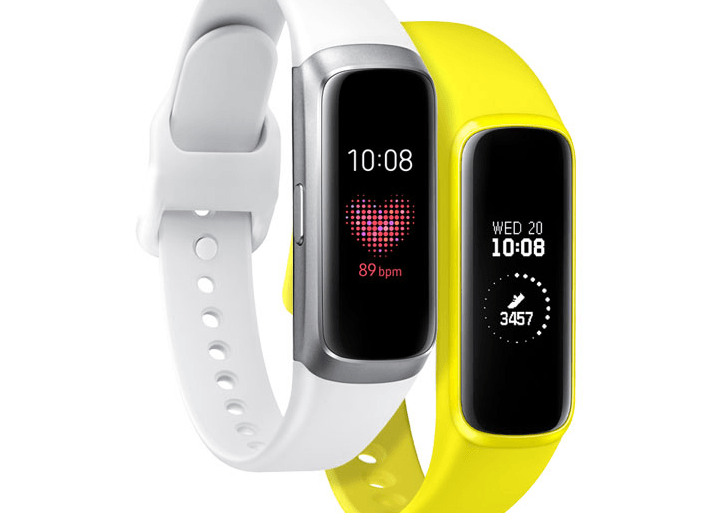 Fit and Fit e fitness tracker bracelets support 90 types of exercise and are suitable for any kind of sports. They offer heart rate tracking, sleep monitoring and support several standard functions, such as calendar and alarm clock. The Fit e model has a smaller screen with a lower resolution. It costs RUB 2,990. Fit can be bought for RUB 6,990.
Share this with your friends!