To enjoy a motorbike ride, you need to come to age and get a driving license. However, the legendary motorcycle manufacturer Harley-Davidson knows how to surprise not only brutal bikers, but also their kids.
The new IronE electric bike line is designed for children aged 3 to 7. This is how the company cultivates in its young consumers love for the brand from a very young age.
IronE combines all modern bicycle building trends. The device has three power modes: green, yellow and red. It is known that the maximum possible speed in the first operating mode is 17 km/h. The manufacturer won't disclose detailed characteristics of its bikes.
The line has only two models – IronE12 and IronE16 – so far. The first one is designed for bikers aged 3 to 5, it weighs 7.7 kg and has 30 cm wheels. The second one is intended for older children – from 5 to 7. It has 40 cm wheels and weights 9 kg. The bikes are sold at $ 649 and $699 respectively.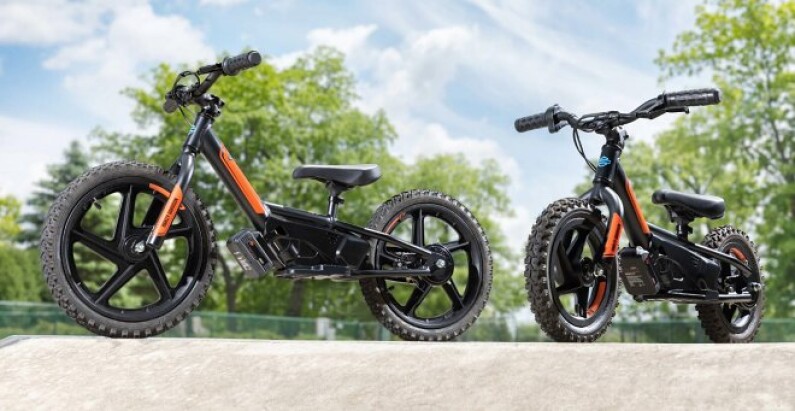 Share this with your friends!