Boeing has announced the second stage of the GoFly contest completed. The finalist startups will receive $50,000 apiece to create full-size motorcycles to compete in the contest's finals for a $1.5-million prize.\n
FlyKart2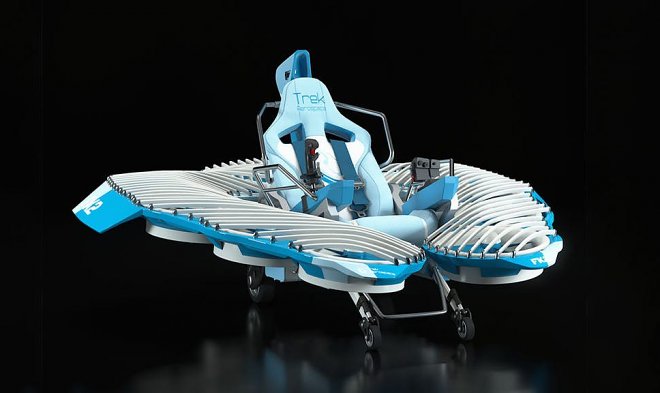 Flykart2 is a manned flying vehicle with ten motors and rotors mounted in a single housing. To ensure its safety, the blades are reliably protected by special bars. The cart's main disadvantage is its big weight, so it takes a lot of power to make it airborne.
ERA Aviabike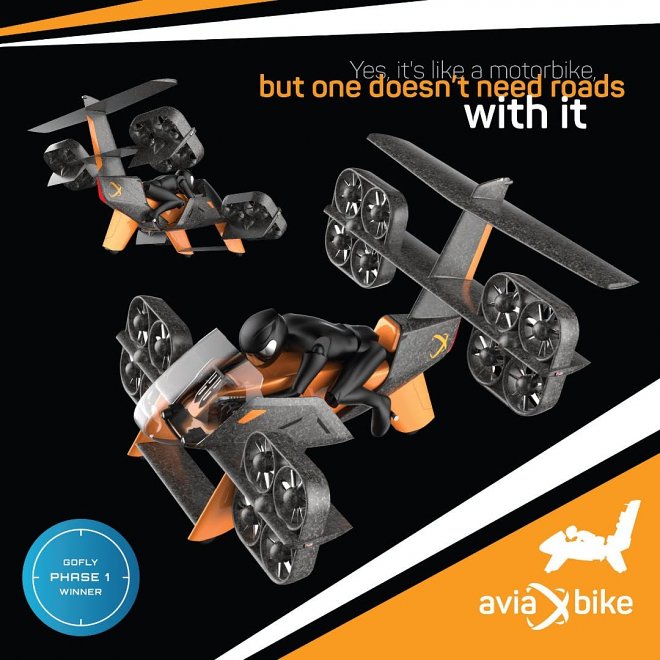 Aeroxo's ERA Aviabike is a flying vehicle drawing on rotary engine technology. It boasts 16 rotors, grouped in 4 sections and two pairs of wings, which allow for a vertical takeoff and landing.
The pilot's position is similar to that in a sports motorcycle. He is protected from the wind by special glasses and fairings which ensure high-speed maneuverability.
Silverwing S1
The main advantage of the Silverwing S1 flying motorcycle is its small size resulting in lower energy consumption compared with its competitors. Though this can give the project a competitive edge, there is a downside as well: on takeoff, a «blind spot» is formed in front of the pilot's face which creates serious risks. So the device need to be improved.
Share this with your friends!