The upcoming update will allow Instagram and Messenger users to communicate without having to install an additional app.
We have already written about Facebook's plans to launch a cross-platform interface to optimise work across the company's services. It seems to be getting even closer now following a recent update announced by the Facebook Press team. The innovation will allow users of these platforms to exchange messages with each other and communicate via video.
The changes will affect your privacy settings, and Instagram will gain several functions from the Messenger service. This will include colour settings for chat, the ability to send animated messages, as well as the "Reply" and "Forward" functions, which will make communication more convenient.
Additionally, there will be selfie stickers, emojis, the ability to watch IGTV together during a call, and auto-delete messages will also be added to both platforms. So far, these features have been launched in several countries in a test mode. Soon, they will be available for all users.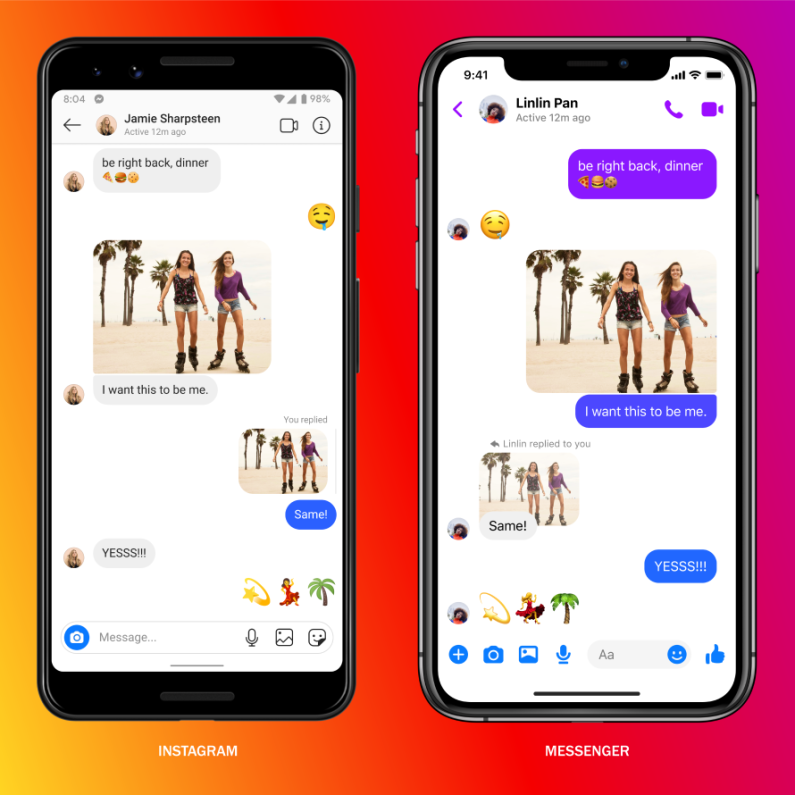 Share this with your friends!