Twitter has lately become an important communication platform. It is the social network used by many famous people to express their opinions on headline-making issues, make various announcements and statements. One of such people is Elon Musk, an entrepreneur who enjoys much attention from people all over the world.
This week, many Tesla users have received good news from Twitter chosen by Musk to announce the Sentry mode coming. Tesla's Sentry is the mode enabling vehicle owners to keep an eye on their parked vehicles in case somebody does any damage to them. The innovation will apply only to those vehicles that have an enhanced autopilot functionality.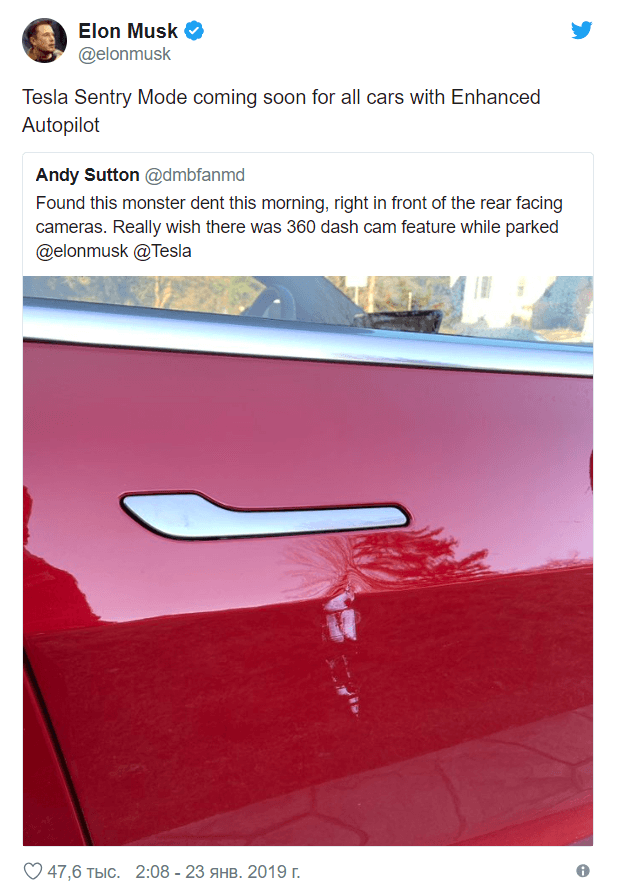 Although the details of the new mode have not yet been disclosed, it is assumed that the Sentry will represent a self-contained video recording device switching on automatically on impact. With such an assistant, Tesla vehicle owners will not have to worry about their cars when leaving them in parking lots.