The programme is intended for full-scale implementation of unmanned public transport. The honour to receive the know-how was awarded to Coffs Harbor in New South Wales.
Australian authorities have a keen interest in new technologies, especially unmanned vehicles. As part of the first stage of the BusBot programme, self-driving buses took vacationers around the local pier. EZ10 shuttle robots manufactured by EasyMile did a great job paving the way for Phase 2 of the programme.
Autononous buses will now transport elderly members of Marian Grove Retirement Village. To call the shuttle, customers can use a simple mobile service provided by Via. However, in order to use unmanned bus services, retirement village members will still have to come to a special bus stop.
By analyzing the demand and the availability of seats in the bus, EZ10 builds the most optimal route in order to provide services to as many village members as possible. Tests will continue for about 22 weeks, whereupon the next phase of the programme will start.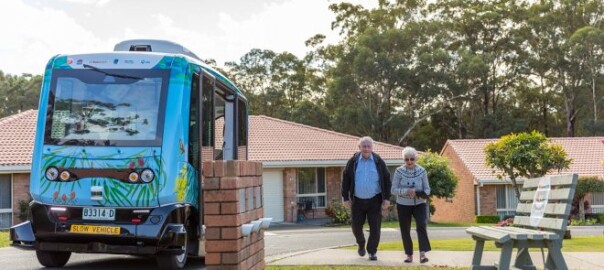 Share this with your friends!