Israeli company CompuLab has released the third generation of Airtop mini computers. The new computers are particularly resilient and can be used even under the most difficult circumstances.
What also sets Airtop apart from others is their focus on the Internet of Things — a technology which is becoming increasingly popular these days. Its practical implementation requires extremely high computing power, which Airtop can offer in full measure.
Passive cooling was increased by a third in third-generation models, with Airtop completely lacking ventilators. All the remaining space was then filled with extra hardware.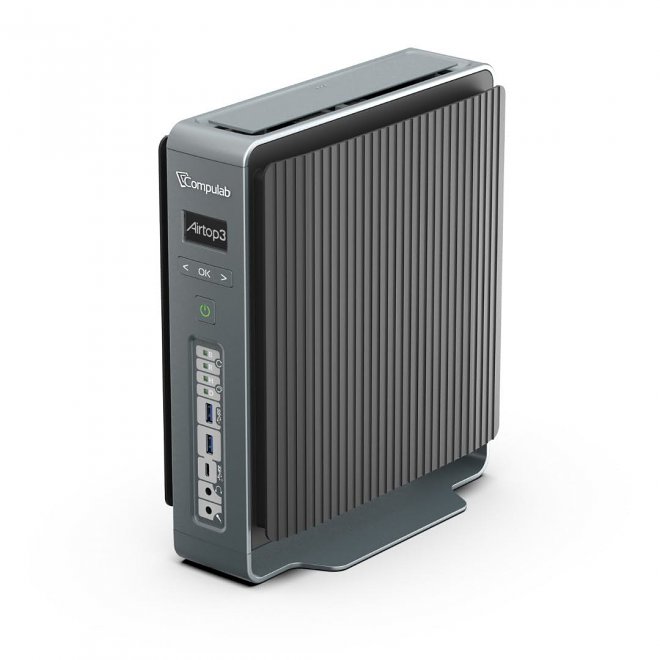 The gadgets are equipped with Intel Core i9-9900K — a 9th generation Intel processor with Intel UHD graphics 630 GPU. Demanding users can upgrade it to Intel Xeon E. Data is stored on two 2-TB NMVe hard disks and four solid-state drives. The device supports up to 120 GB of DDR4 operating memory.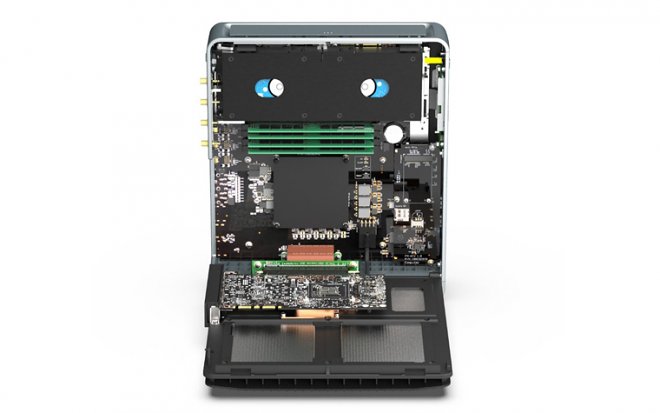 It includes OLED displays integrated into the hard drive. The device has two DisplayPort 1.2 ports, two HDMI 1.4 ports, three RS232 ports, six USB 3.1 sockets, as well as USB-C, USB-A2 и USB-A1. Two Ethernet cards are included with Airtop. Additional hardware needs to be installed separately.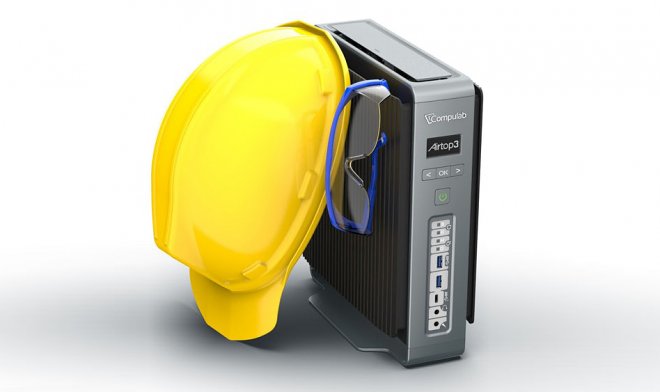 The computer has 10×30×25.5 cm dimensions. It works both with Windows and Linux. It operates well under temperatures from 0 up to 70 °C. The price is currently $999.
Share this with your friends!