He has named the device Nuclear Football, hinting at the "nuclear briefcases" that presidents of nuclear powers carry. 
Someone under the Thegarbz nickname has shared information on the invention with Reddit portal's users. It is a powerful laptop, fitted into a regular suitcase. The gadget has got the witty name of Nuclear Football. The maker says that high price tags on gaming laptops made him create such an unusual gadget.
It is worth noting that, although the device is portable, its weight of over 12 kg makes it far less so. On the other hand, the spacious front panel featuring various ports enables to connect various peripherals.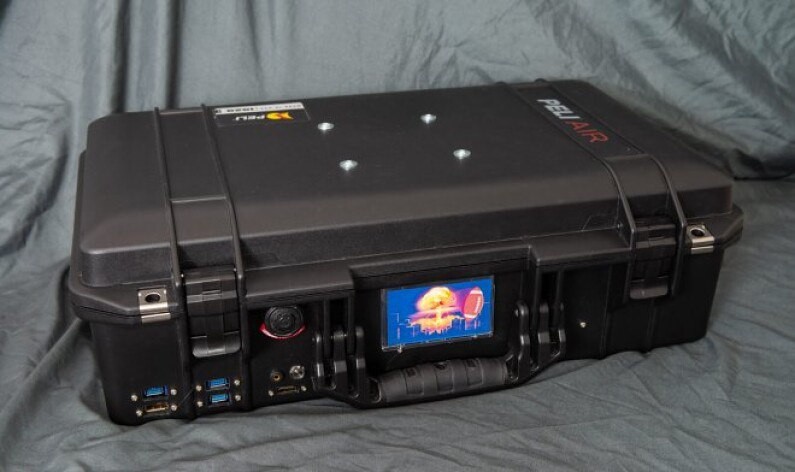 The 'nuclear' briefcase boasts AMD Ryzen 5 2600 processor and Nvidia RTX 2070 Super FE graphics card fitted into a Gigabyte B450-i Aorus Pro Wifi motherboard. It has 16 GB RAM and 256 GB of SSD storage. A Dell 23-inch monitor chosen for the screen is on the suitcase's top.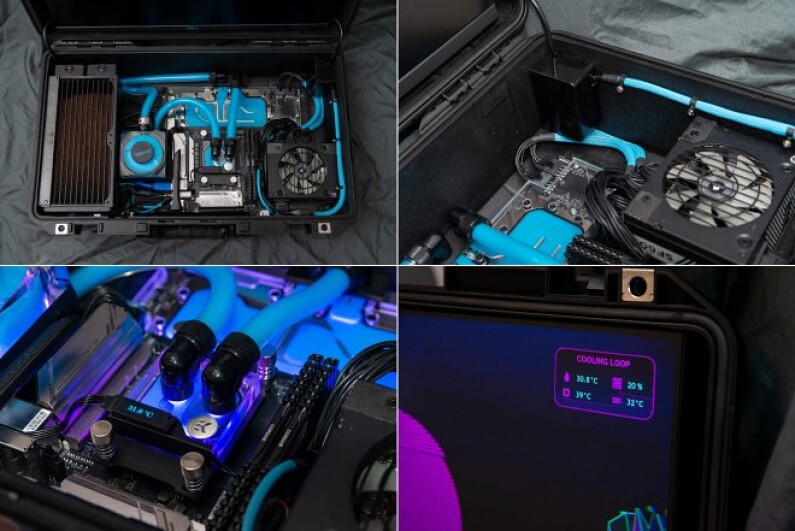 All these components sit in a very limited space, so a quality liquid cooling system was required for reliable operation. Thegarbz assembled it on his own using parts from different manufacturers. However, the nuclear suitcase lacks a battery, so it can hardly be called a full-fledged laptop.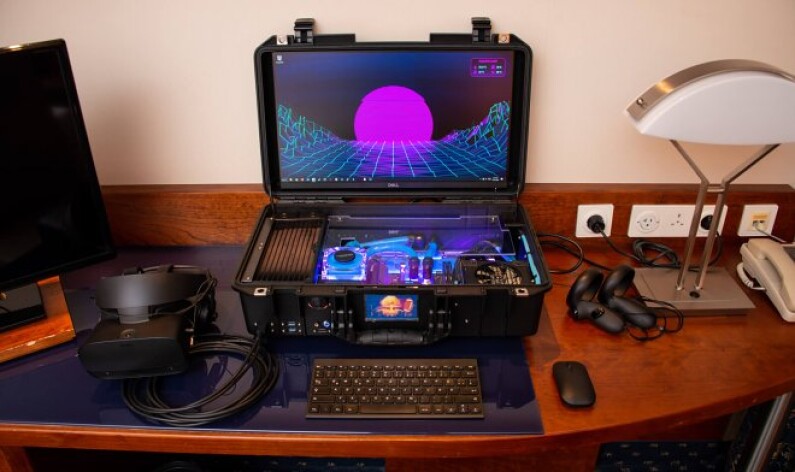 Share this with your friends!