Energy saving and super stable ventilation
Yaroslav Shelest, a postgraduate student at Moscow Polytechnic University, has developed an energy-saving supply ventilation system helping to cool down rooms more effectively whilst being environmentally friendly. The ventilation system is based on partial energy renewal consumed in heat exchange reactions. However, the most significant difference is that it allows the modification of membrane heat exchangers for industrial facilities. Therefore, it is not just cooling premises but also maintaining humidity and heat supply. This means the development will be indispensable for vegetable storage, where you have to continuously maintain a certain microclimate. Furthermore, Shelest's prototype minimises the impact of outside air temperatures on energy consumption, keeping the right conditions required.
For example, the ventilation will extract some humidity when the air is extremely dry in winter. In summer, by contrast, it will remove it. The units are also frost-resistant, and the air handling units provide stable heat retrieval without condensation or overheating even during extreme temperature changes.
Oleogel and biotechnology for growing healthy greens

Yulia Frolova, Roman Sobolev and Varuzhan Sargsyan from the Federal Research Centre for Nutrition, Biotechnology and Food Safety have discovered how to convert beeswax into an oleogel (structured oil.) This opens up new possibilities for the agricultural industry - for example, by reducing saturated fatty acids found in most products.
Simultaneously, a student at the Plekhanov Russian University of Economics, Daria Simina, has developed biotechnological foundations enabling microgreens to grow, containing a high- level of vitamin K1 and ascorbic acid. Growing microgreens is not only a popular trend which is gaining momentum worldwide but is also an effective way to fill your diet with immune-boosting properties. Furthermore, this can be extremely helpful in the current pandemic environment when those recovering from COVID-19 are experiencing an additional need for vitamins.
A bath for astronauts
A team of students from the Baltic State Technical University "Voenmeh" have built a prototype space bath to facilitate and develop those hygiene procedures currently available for astronauts on the ISS. The project is led by Anastasia Kadadova, who has based her invention on a similar bath used by athletes for losing weight and developed by the former head of the design agency Alexander Massarsky.
These baths use ordinary heated steam, and the Soviet orbital stations were fitted with these baths. First, however, the astronaut had to climb into the containment vessel and breathe through a special apparatus to use them. Then, afterwards, collect the remaining water. Kadadova's invention consists of a thermal chamber with a gas-tight and thermally insulating shell, where inside resides AI-controlled heated dry air. Voenmeh's innovative baths are expected to soon be introduced to the modern ISS.
Robotic arm manipulator
Moscow schoolchildren Pavel Shoplik and Artyom Buzykanov have developed a robotic arm which can be operated using a unique glove equipped with sensors. The robotic arm replicates all finger movements and has just a second delay. The result is a device that works remotely. It also has no cables, and standard Bluetooth technology enables you to control the robotic arm at a distance of six meters. Buzykanov and Shoplik suggest that if the glove and arm are equipped with radio transmitters, this distance can be increased to a kilometre. Likewise, by connecting to the Internet, you can completely remove the restrictions on the range.
Improved 3D printing technology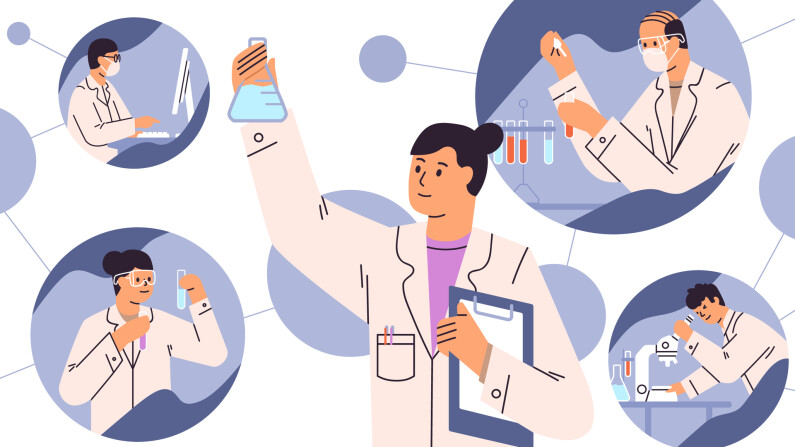 Another student at the Moscow Polytechnic University has invented a way to strengthen and enhance the visual appearance of 3D printed parts. To do this, he developed a separate cube-shaped device where any printed product may be placed. The device operates similarly to a steam bath. Resulting in certain chemicals evaporating evenly during the process. It allows the outer product's surface to be polished and smoothed. Simultaneously increasing durability and making it possible to print more robust and complex parts for various purposes.
A super engine
Makar Klimov, a 17-year-old schoolchild from Moscow, has developed a unique engine technology that recycles exhaust fumes, extending an engine's performance and increasing it to 95% of its original power.
How does it work? The easiest way to explain this is to use a classic car as an example. When the driver presses the ignition, the rotor spins, opening the intake valve and drawing the air in. After this, the rotor spins again, the valve closes, the air is compressed, and the exhaust valve opens. Next, the air is transferred to the fuel section, where it ignites, causing the gas fumes to give kinetic energy to the rotor and the main engine shaft. However, in the case of Makar's engine, there is no release. Instead, due to the parallel structure of the engine, the gases flow into the adjacent section and thereby remove heat, providing additional force, which is transmitted to the shaft. It is how the efficiency increases.
However, the most incredible thing about this invention is that the engine can run on any fuel because it is based on air compression.
The world is full of outstanding young people. So far, these undiscovered scientists whose inquisitive minds will undoubtedly one day make real breakthroughs in this world. Our editors want as many people as possible, including companies and other scientists, to notice these promising and talented individuals. Therefore, we will tell you more about these young luminaries of science and their amazing achievements in the next article!
Share this with your friends!