Computers are often compared with the brain. Recently, these biological and mechanical systems have become connected. What opportunities does this technology provide and what challenges does it pose to humanity?
Technology plays an increasingly important role in our lives. What seemed incredible only a few years ago is a necessity today. It is impossible to do without it in everyday life. The idea of connecting a living human brain to a computer sounds intimidating and may be incomprehensible to some. But as long as there are people in need of this technology, it is only a matter of time until it is widely adopted.
What is a neural computer interface?
A neural computer interface is a system which directly exchanges information between the brain and an electronic device. In a broad sense, it can be understood as artificial equivalents of the sense organs (for example, a bionic eye) and other devices. These devices work in one direction and have been used in medicine for a long time.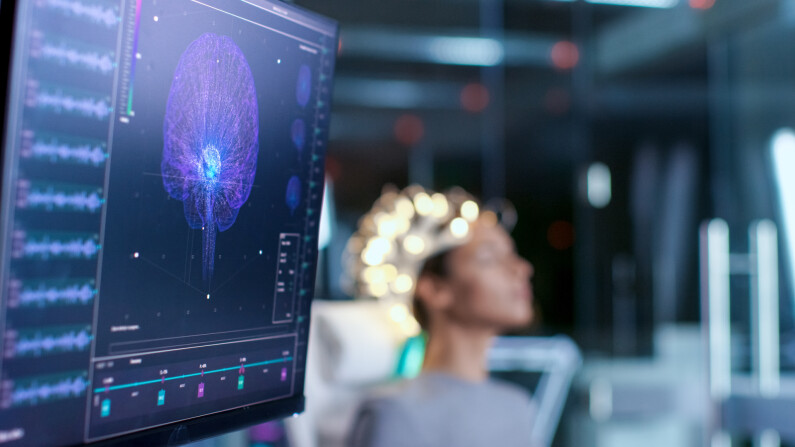 Multi-directional interfaces are of much greater interest. They allow both the mind and external devices to receive signals and serve as their source. Such integrated communication between the brain and the outside world has long been dreamed of in science fiction, and more recently by scientists.
Such interfaces work by registering the electrical activity of the brain. Our thoughts and desires are displayed on an electroencephalogram (EEG), which is analyzed by a computer.
A brief history of neural interfaces
As we have already found out, neural computer interfaces are inextricably linked with EEG. Therefore, in order to understand how humanity came to the idea of connecting the brain to a machine, it is necessary to trace the history of the development of this technology.
The history of Electroencephalograms.
The EEG was developed in Germany by a physiologist named Emil Heinrich Dubois-Reymond. We owe the existence of electrophysiology to this man.
In 1849, Dubois-Reymond concluded that the human brain has electrogenic properties. This is the starting point in the study of electrogenesis - the ability of the brain to generate electrical current. The scientist also discovered some patterns for the first time that characterize electrical signals in human nerves and muscles.