Holograms are an essential part of any sci-fi action movie. However, just how advanced is the technology in real life? Let's look at what holograms are, how they are used, and whether it is possible to create a hologram with our own fair hands.
What is holography?
With the invention of the camera, we can capture the moment more accurately than a professional artist can achieve. At one time, this technology attracted a great deal of attention, but it has its limitations. No matter how accurate you capture a photo, the image is always two-dimensional.
Holography is the next step in recording visual material, making it possible to record and reproduce three-dimensional images. Holograms are three-dimensional, and hence why they look more like real objects than photographs do. Currently, holographic projectors are mainly used to create them. However, first things first.
Holographic principle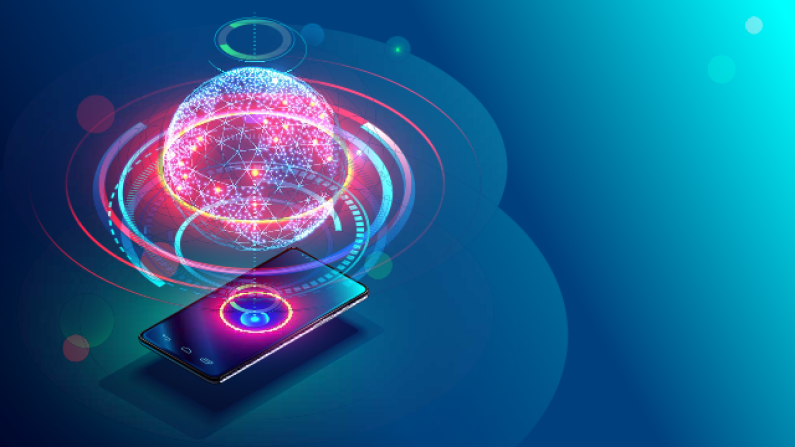 Three-dimensional pictures are possible by using the properties of light: diffraction and interference. The terms describe the redistribution of light intensity and the refraction of two light waves: object and reference. The reference wave is created by a laser, and the object wave, as the name suggests, is made by reflecting light off an object that we wish to record. Once they come together on a photographic plate, they create an interference pattern that creates a hologram.
A hologram cannot be produced without a lens. Which is a semi-transparent mirror that splits the light beams from the laser into two. Each half-beam, reflected from the mirror, hits the object that we want to film, and, having already reflected on it, is captured on the film. A hologram occurs due to exposure to a light wave close to the reference one. This is when a hologram emerges.
Hologram effect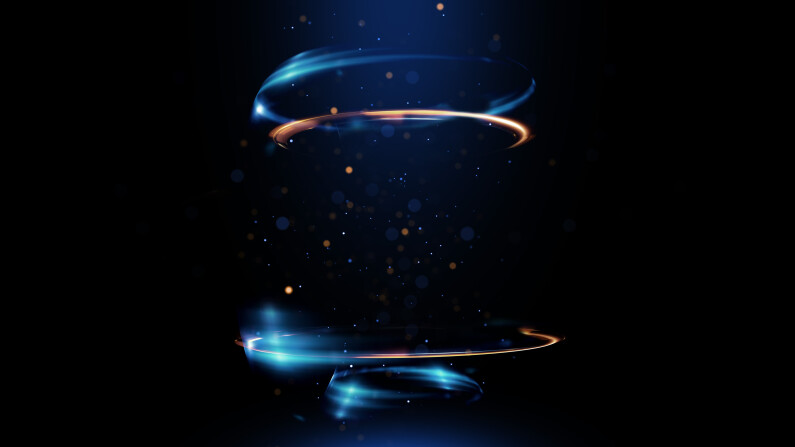 Creating a hologram is like taking a photograph. The main difference is that a photo is printed on paper. To produce a hologram, you need to "develop" it on a plate. Also, the images are flat, and holograms are three-dimensional. How does this occur?
Every object in the world scatters light. With the lens's assistance, the camera focuses on the picture, and we get a photograph. When viewing the image, our eyes perceive the same information that we see in front of our eyes, just from different angles. Because of this, our brain recognises that the image is flat.
How does a hologram work? Every dot in the image represents the light scattered by every point on an object. At the same time, only focused rays appear in the picture. That is the reason why holograms provide a sense of volume. They accurately reproduce the light waves scattered by an object.
The world's first hologram
The term "holography" has been credited to Hungarian born English physicist Dennis Gabor. The word comes from an ancient Greek expression "holo graphy", which translates as "I write everything." The term was first coined in the late 1940s when Gabor had come up with his holographic principle. In 1971, the scientist also received the Nobel Prize for his work.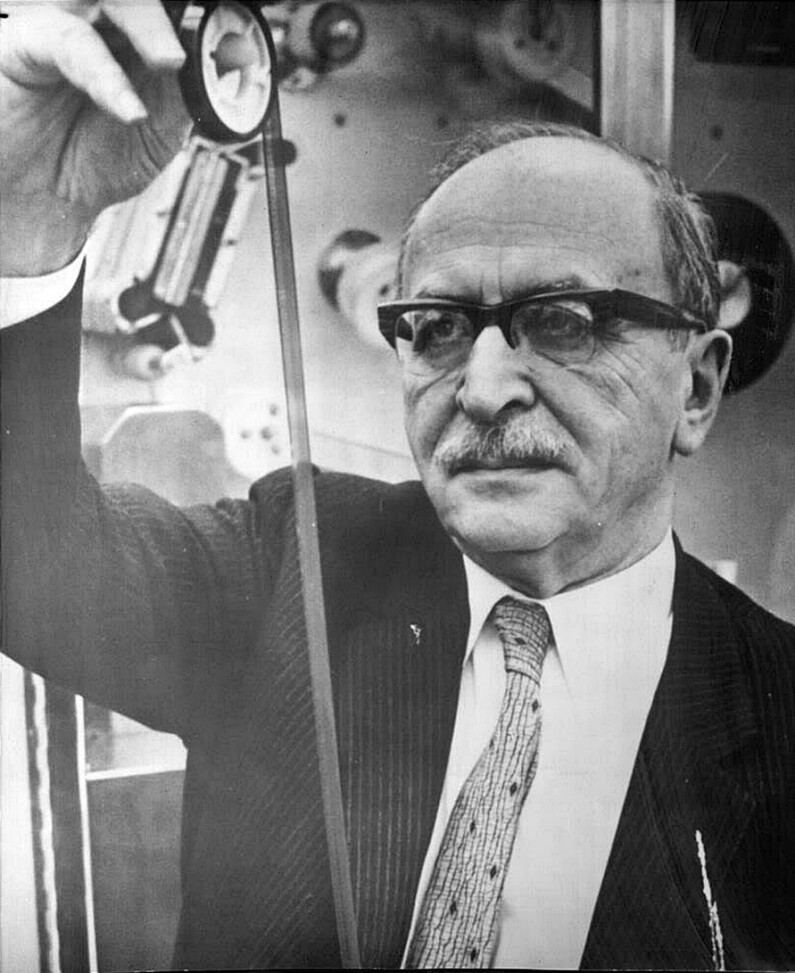 Dennis Gabor
The first hologram ever created was of such inferior quality, compared to anything we have now. The reason for this was because mercury arc lamps were used during those days. They were giving out low-quality radiation, and the images were inadequate. Holograms went on to become incredibly realistic in the 1960s with the advent of laser technology.
The first laser hologram was created in 1964 by American physicists Emmett Leith and Juris Upatnieks. The first images depicted were a toy train and a bird. In 1968, the Soviet scientist Yuri Denisyuk also managed to create laser holograms. Eleven years later, the American researcher Lloyd Cross also made significant progress in this field. Since then, holograms have been actively developed and used in various ways.
The hologram and its practical uses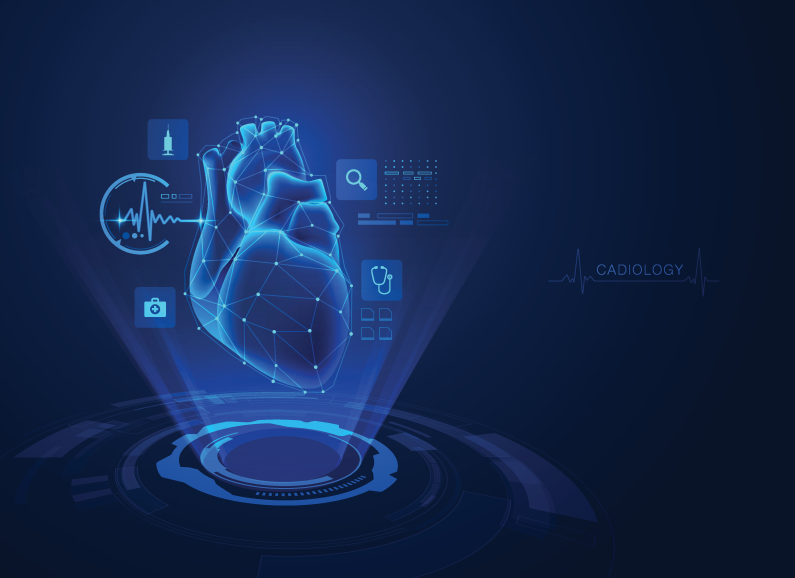 Everyone has come across simple hologram stickers that are intended to combat counterfeiting. The extent of application for holograms is in no way limited to just this.
Communication
Distance is no longer a barrier to communication. The famous video call between the heads of the American company Verizon and Korean, Korea Telecom, made in 2017 proves this. The CEOs were able to communicate using the high bandwidth of the 5G network. The call is also significant because the two CEOs could see each other's holograms.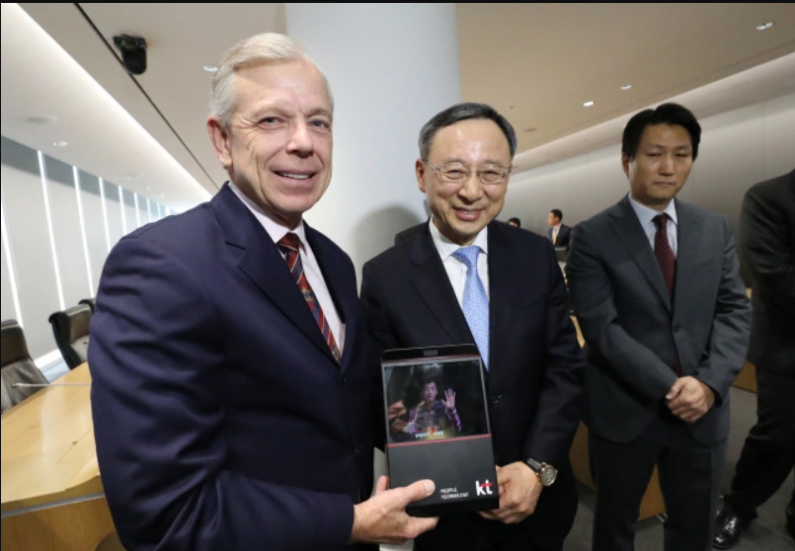 Verizon CEO Lowell McAdam and Korea Telecom CEO Chang-Kyu Hwang
Advertising
Holograms are an excellent tool for skilled marketers. Interactive images enable you to present a product as well as to attract the attention of customers. So, in 2017, Barbie uncovered a robotic doll using a hologram which responds to vocal commands. The advanced toy with a built-in alarm clock could maintain a simple conversation with the user.
Distance learning
Distance learning has achieved popularity during the pandemic but had already made significant progress in this field even before coronavirus. In 2015, physics professor Carl Wieman from Stanford University was able to speak at the Nanyang Technological University in Singapore. Remarkably, the Nobel laureate did not even have to leave the United States for this to happen. The professor's speech was broadcast using a hologram.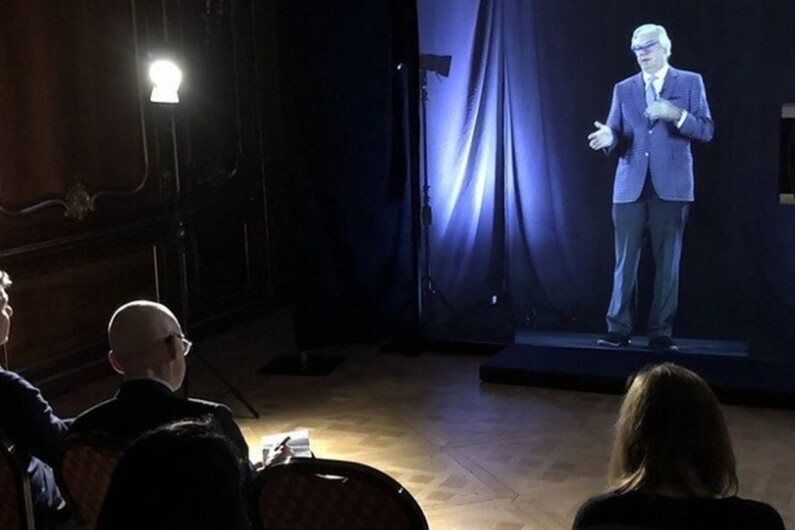 Holography can create a complete illusion of having the lecturer's personal presence in a classroom, positively affecting academic performance. Additionally, a hologram can be broadcast at various universities at precisely the same time. Which will reach a larger audience and save a lot of teaching time too.
Medicine
In 2013, St George's University in London demonstrated how holograms can be used in medicine. University staff managed to create an interactive model of the kidneys, skull, and other organs. Organ holograms may be used for teaching students and in other medical practices.
Entertainment
We are familiar with the news about a German circus that replaced real animals with holograms. Holograms can also create virtual copies of art objects, or even launch digital tour guides incorporated in museums. One example is the electronic tour guide Nyusha from the Museum of the Kostroma Region History.
Recently, holographic shows and even concerts featuring digital stars have become incredibly popular too.
A human hologram has ceased to be a rarity, and electronic copies of departed celebrities are available. Here are a couple of videos as an example:
Types of holograms
Complex stage holograms may be roughly divided into two types.
Reflection holograms
Such holograms work with an LED or projection screen. The device is positioned on the floor. The image is then reflected onto a transparent film stretched at an angle of 45%.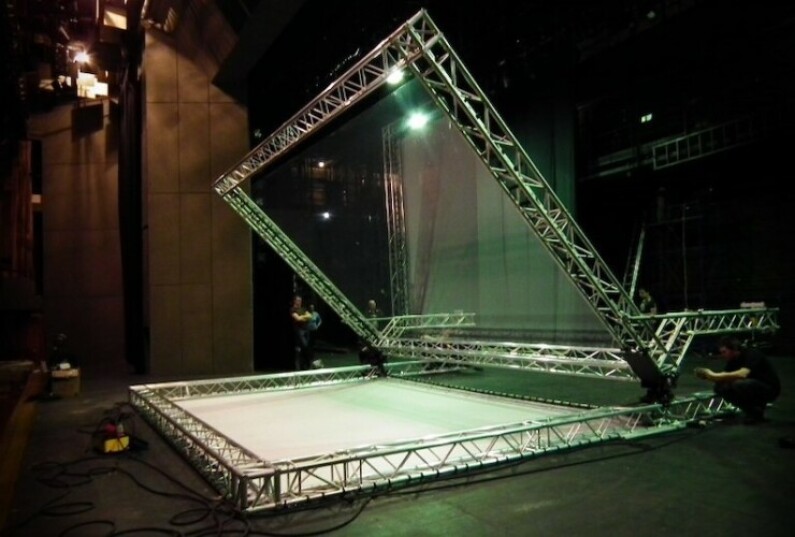 Behind the film itself, the artists, or the scenery and the location may already be in place. Making reality and illusion come together.
Projection holograms
This kind of hologram is more straightforward. It involves reverse projection onto a transparent film or glass. As an example, please have a look at the video of the Hatsune Miku hologram who you might be familiar with.
The construction for creating such a hologram is much easier to mount, but there are a couple of things to bear in mind. If you want your holograms to literally float in the air, you will need a dark background, without any objects behind it.
How to make a hologram
Holograms can look mesmerising. Many people think they will need an expensive projector to create a hologram and worry that it could be expensive. Of course, you could do so much more with professional equipment, but you can create a simple hologram even at home with minimal cost. Here are the materials you will need to make a hologram:
a piece of clear plastic
scissors
a ruler
duct tape
a smartphone
and a little time.
Cut four trapezoids out of the clear plastic, ensuring the base's bottom is 6 cm and the upper part is 1 cm. The height of each trapezoid should be 3.5 cm. If you want to create a larger projector, you could make all the trapezoid sides twice as long. Stick the shapes together with tape, and then you will have a mini projector. All that remains for you to do is put the projector on your smartphone display, turn on the video for holograms (there are plenty of them on YouTube), and enjoy!
Share this with your friends!