September 12, the same day as last year, witnessed this autumn's main event for all those who follow the mobile technologies trends – Apple's presentation of its new product line. The audience gave a...
September 12, the same day as last year, witnessed this autumn's main event for all those who follow the mobile technologies trends – Apple's presentation of its new product line.
The audience gave a thunderous applause as Tim Cook entered the stage of the Steve Jobs Theater. The golden ring we are familiar with through the event's teasers was shining at the backdrop screen. The techno gigs discussed the ring and came to a conclusion that the gadgets' main colour would be gold. A short spoiler – and they proved to be right.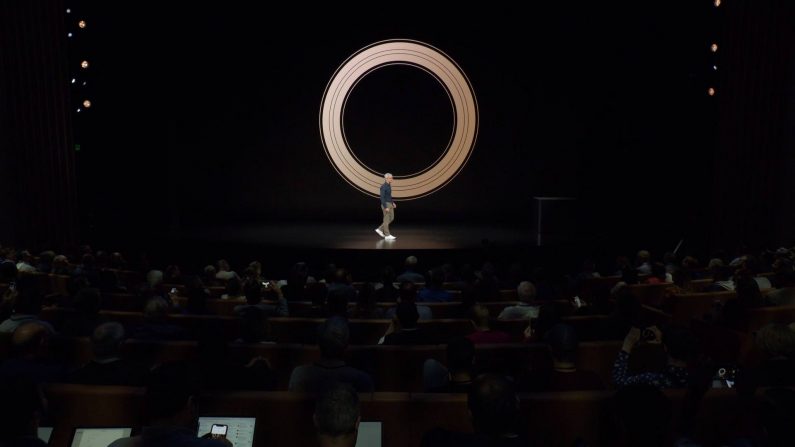 Tim Cook started with a classical story about Apple's mission – gadgets should meet each individual's personal needs. And for this reason, in his presentation he would focus on the company's most personalised products - Apple Watch and iPhone.
The long-awaited updated watch series has demonstrated the company's serious commitment to health issues with two new vital functions added:
Now the watch can monitor and assess the extent of the person's fall, call the medical emergency service, directly communicate part of the information to the medical staff, if you fail to get back to your feet on your own within a minute or fail to call off this action on your own;
The watch now records your ECG that will be stored in the Health application. It also does some small-scale diagnostics and after that will calm you down or advise to immediately call your doctor.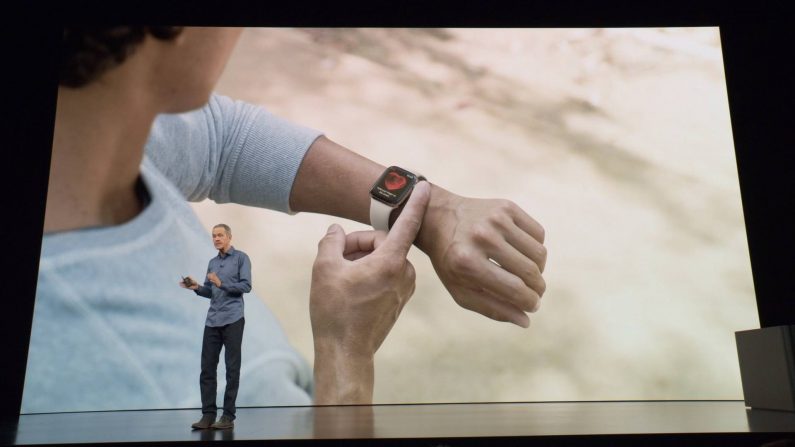 Jeff Williams, Apple's chief operating officer, noted that falls of various gravity and heart conditions are the two most widespread causes of death.
Apple intends to provide assistance in such matters. We believe that this perfectly matches the healthy way of life movement in the world as Apple has made these functions not only trendy but truly useful as well.
The Apple Watch's dimensions have increased – the smaller version comes with a 40 mm screen and the larger one is now 44mm. At first glance the increase is not that big, but it will change the way you use the watch – more applications that you can set up to your needs will be available on the watch's face.
New technical features:
New dual-core 64-bit processor S4
New accelerometer
New censor
Watch OS 5 (available from September 17)
Pre-orders start on September 14. The watches will be available in stores from September 21. The prices for series 3 watches are reduced.
As soon as the Apple Watch presentation was over Time Cook took over to tell the audience about iPhone. He started, of course, with the company's latest achievements:
iPhone X has become the No.1 smartphone all over the world with 98% of users happy with the device. Strange enough, but iPhone X has become the No.1 camera in the world.  Yes... Not Nikon or Canon but iPhone - it was even used to take cover pictures for some magazines including such a reputed one as the Times.
But enough talking about the past, let's talk about the present. Three IPhone models are available now – iPhone Xs, iPhone Xs Max and iPhone Xr. Let's start in this order.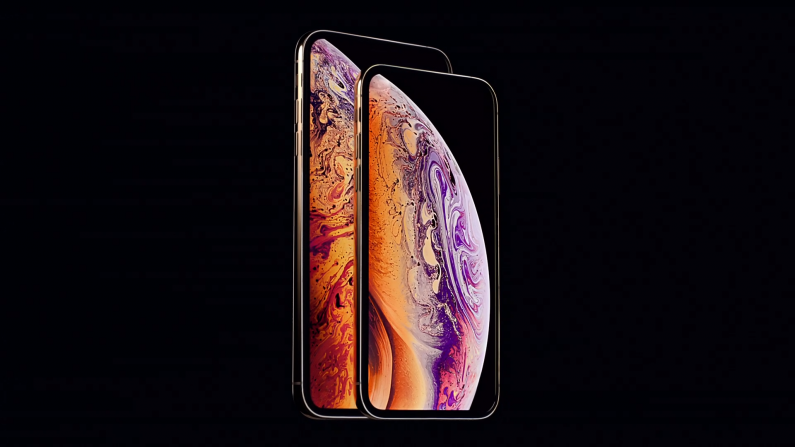 After iPhone 6, iPhone Xs and iPhone Xs Max are the products we are used to – their  diagonals are different - iPhone Xs 5.8'' and iPhone Xs max 6.5'' This is the main difference between the two products. Let's look at the key upgrades in both telephones:
New 6-core processor A12 Bionic with the Neural Engine system;
Improved IP68 protection;
Super Retina display with 120Hz frequency;
Improved Face ID
Products with 512GB embedded memory are available.
Apple focused on A12 Bionic processor and its Neural Engine functions – high speed processing, smart masks in pictures, smart separation of a single image into several layers, etc.
Many expected a complete makeover of the smartphone camera but this was not to be. The Apple people believe that the new processor can produce better pictures without big changes in the optics. The presentation included a video taken in 4К resolution on iPhone Xs.
It was very impressive – the depth-sharpness were professional-level, the movements of the cyclists going down a slope were not blurred and on occasion even Slow Motion. But, of course, no one is in a hurry to believe that it is thanks solely to iPhone Xs with no additional processing, professional tricks or something else involved. It is a possibility, though.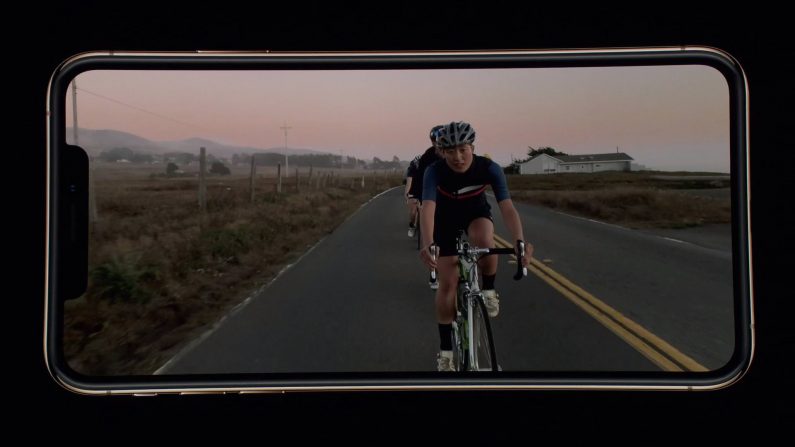 2SIM became iPhone Xs amazing feature. Many could not believe their eyes. And rightly so.
Full-fledged 2 SIM will be available only in the Chinese version, so let's have a closer look at the other ones – what is eSIM, how will it work and where it will be available – these things are not clear yet.
Gamers have long wanted iPhone to become a game playing ground as the processor is powerful enabling to launch earlier-years games in the telephone. But for some reason we see mainly clickers, puzzles and Sudoku in the Apple Store.
Yes, we now have PUBG and Fortnite, but would you give up GTA4? And Todd Howard, Bethesda producer, takes the stage. He looks like the person gamers pin their hopes on and he will be the one to announce the release of Skyrim on iPhone. But…Well, let's believe that the Skyrim beta version on iPhone will indeed be released.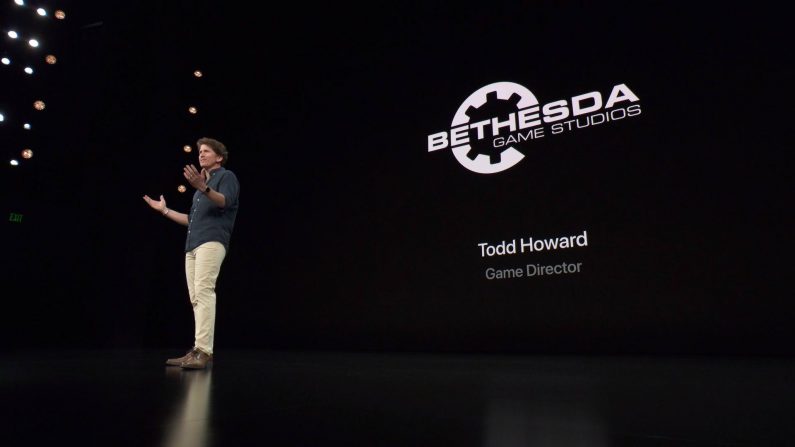 The Elder Scrolls: Blades will be available on iPhone this autumn. The game is very similar to Infinity Blade that became available with iPhone 4s. Back then everybody was shocked – how can the processor deliver such excellent graphics? This will be no surprise to anyone today – and the game looks less then impressive. We will still move our finger across the screen, parrying blows and casting spells. Apple, we want a core game play!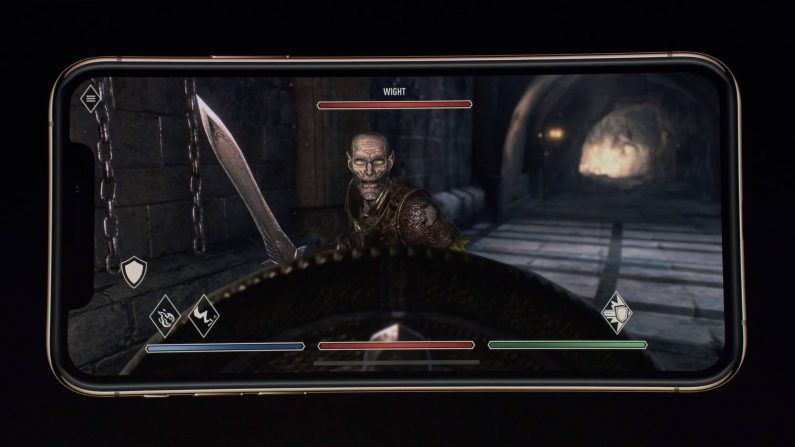 But let's go back to our iPhones – one more line product - iPhone Xr - was presented. We expected this smartphone to have the old processor and become something like iPhone SE2, but the phone will boast the new functions and 'filling' like those in iPhone Xs, except for a second camera and 120Hz OLED display.
It looks like Apple has for ever parted with the Home button - iPhone Xr will not have one. The key characteristics are the following:
Liquid Retina HD 6.1" diagonal
A12 Bionic
12mp back camera  
7mp True Depth front camera
Face ID
256GB  maximum embedded memory
6 aluminum body colours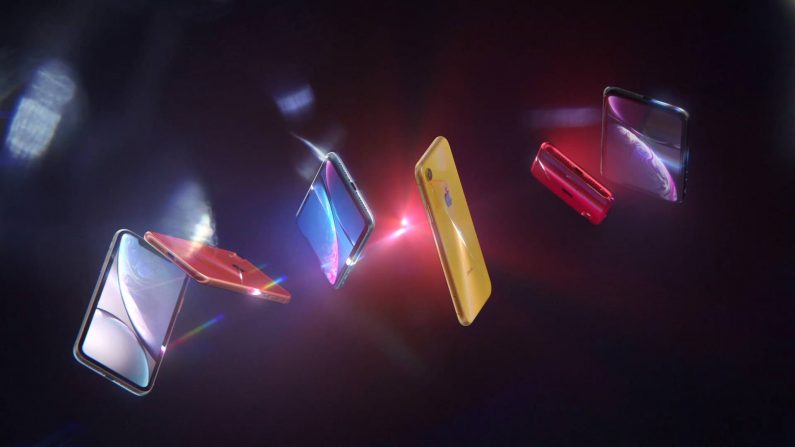 Of course, Apple could not fail to mention the company's concern about the planet – Apple's main centre operates on 100% renewable energy that also supports every iMessage; some iPhone parts are made of recycled materials, etc.
Pre-orders for new iPhones Xs are open from September 14 with the goods available in stores from September 21 (the first wave) and September 27 (the second wave).  IPhone Xr will be available to pre-order from October 19, and will available in stores just a week later on October 26. The start prices - iPhone Xr $749, iPhone Xs $999, iPhone Xs Max $1,099.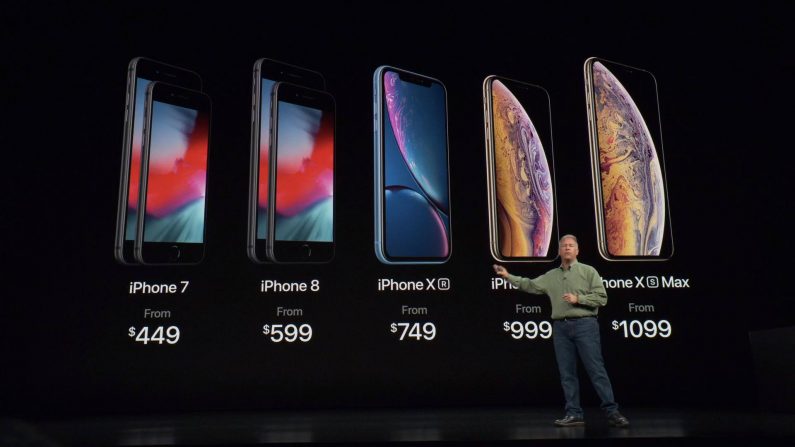 Those were the main new products Apple featured at its presentation. More information will be available on the Company web-site, as usual. It will offer information about the accessories, detail individual functions and, probably, new gadgets. Overall, we are pleased with the Apple presentation and especially with the watch's and the smart phones' golden colours. But autumn may bring new Apple products that will make us happy. See you in November.
Share this with your friends!