Company Snøhetta has built "Under" Restaurant in Norway. The building - the first one of this kind in Europe - is unique in that most of it is under water.
The facility has already opened its doors to visitors with people from different parts of the country pouring in to see the quaint building. It will attract additional tourism income to the southern coast famous for its harsh climate. The building is not entirely underwater: a part of the main hall rises above sea level, so that you can admire the surrounding scenery through the windows.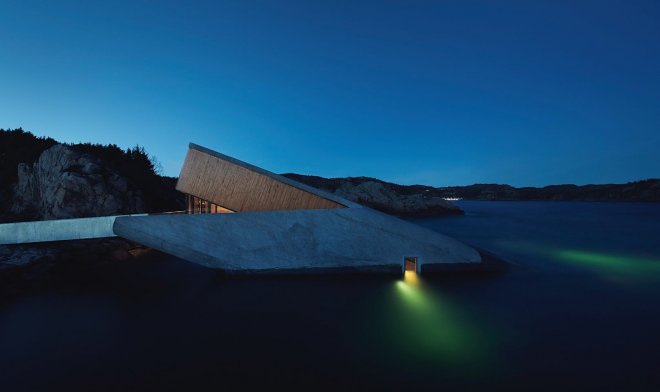 As the building is airtight, there is no threat to the visitor safety. It was assembled at the factory and then moved to the installation site. The restaurant had to be partially flooded in order to be submerged and after the facility was bolted in, the water was drained out.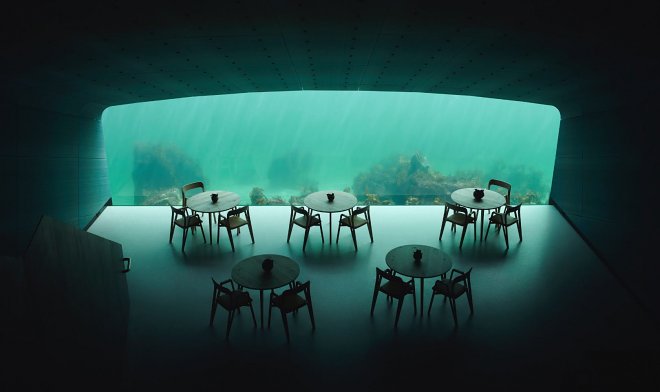 The structure is 34 meters long and has a usable area of 600 sq. m, with nearly 1- meter-thick walls, which will allow the restaurant to weather any storm. There is also a laboratory in the building, where one can observe the life of marine species.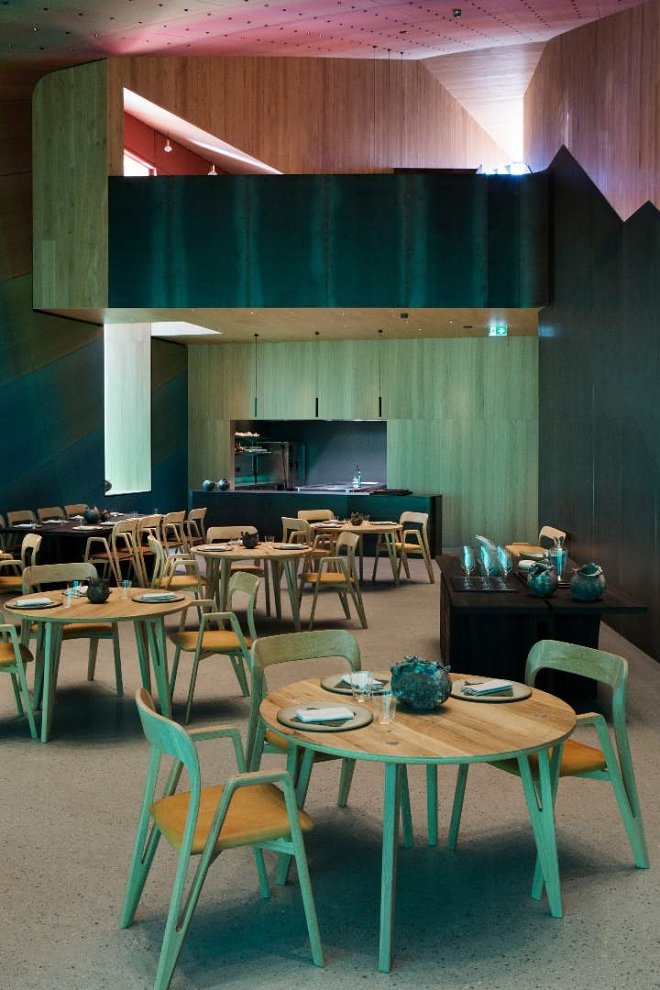 Share this with your friends!