In the winter it's a regular snowmobile for kids, but it can transform into a scooter during the warmer months. The device, manufactured by Naseka, runs on electricity.
The snowmobile features a single ski in the front and a single track in the back, enabling it to cross even the most snowy terrains. The device is equipped with reverse motor brakes that can stop it from sliding down steep hills and allows it to climb slopes at an angle of 35 degrees.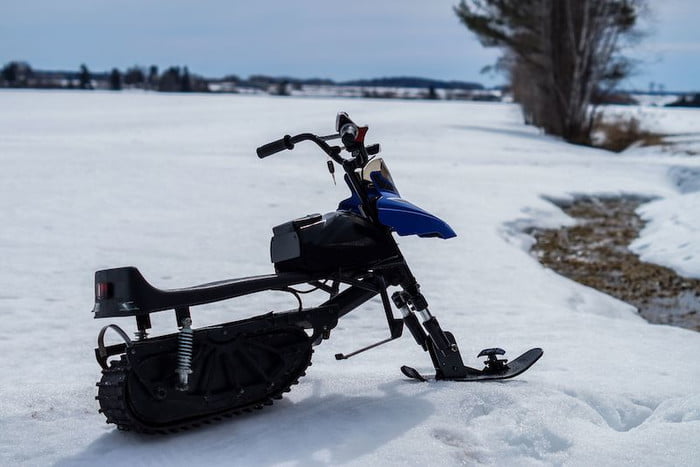 he vehicle operates from a lithium battery, it can reach a maximum speed of 9 miles per hour, covering as much distance on a single battery charge. It is resistant to dirt, snow and runs in temperatures above -4 degrees Fahrenheit. The Naseka snowmobile features an LCD display built into its handle, displaying information about the vehicle's speed and remaining battery life.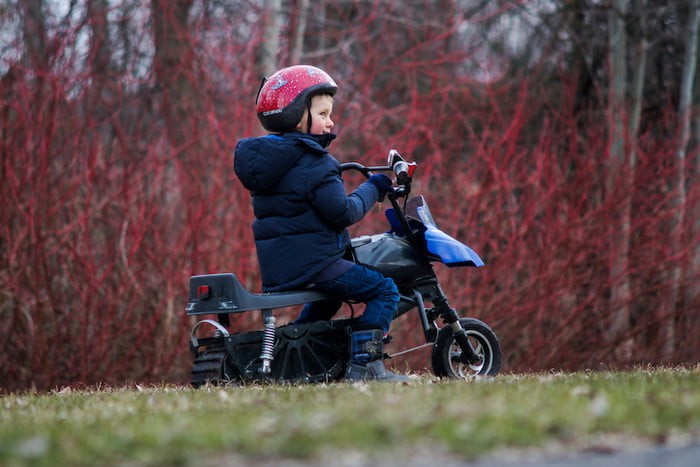 The snowmobile can be transformed into a scooter by removing the front ski, replacing it with a wheel. All necessary parts are included in the box. The price of the vehicle is currently unknown, as the project is currently at the start of its crowdfunding stage. However, by donating $200 today, you will receive a Naseka set in March 2020.
https://www.youtube.com/watch?time_continue=84&v=Xt_vsLlCFAw
Share this with your friends!