Germany has launched a new project involving the placement of solar panels on facades.  How will this idea change the architecture of the future?
The idea of ​​placing solar panels on facades arose a long time ago. However, historically such projects have been characterized by their meagre profitability. The German 'SOLAR.shell' project aims to solve this problem, where their goal is to create a new type of facade designed for such purposes.
Scientists have already developed a prototype of such an architectural solution from several leading German universities. It involves the use of inclined sections as panels and the use of a new material — carbon concrete.
The stationary sections under the panels are arranged to receive the maximum amount of energy during daylight hours. Furthermore, even though the rotary elements are much more efficient, the new design is cheaper to manufacture and does not require maintenance.
Carbon concrete is a type of reinforced concrete in which carbon fibres and tubes are used instead of reinforcement. This material makes it easy to form niches for solar panels and other equipment and also makes it possible to create buildings of various shapes.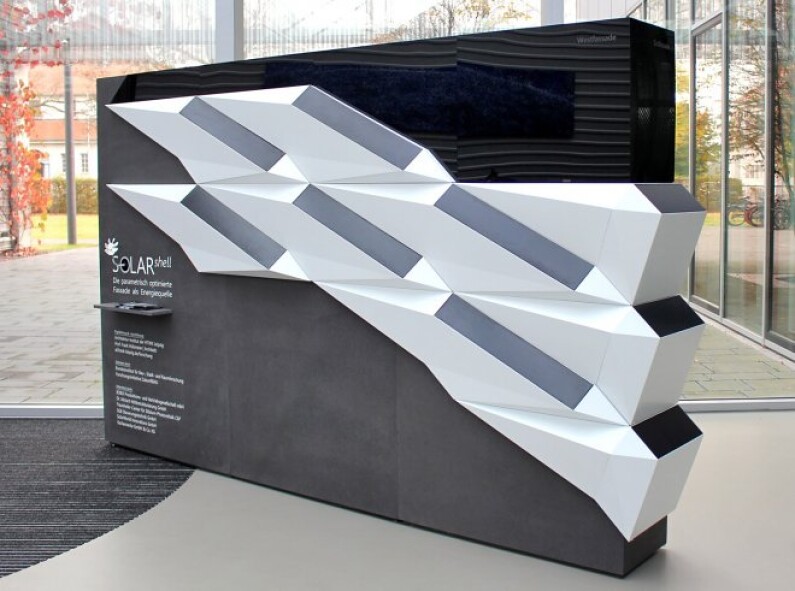 Share this with your friends!