There was a rather unusual exhibit at the recent Ethereal Summit auction in New York: a virtual dress called Iridescence which had been created using blockchain technology. The lot was sold for an exorbitant $9.5 thousand.
The product was created by Netherlands-based startup The Fabricant, Dapper Labs studio and Instagram artist Johanna Jaskowska. According to the latter, virtual clothing is a new trend in the modern art world.
In the future, AR dresses might be even more popular, particularly in online stores. Any remote shopper will get a chance to virtually try on an outfit that they had never physically held in their hands before. That way, technology can solve the main problem with online shopping.
The dress itself is not just a drawing, but a complex virtual model which is adapted to the user. If they lose or gain weight, Iridescence is adjusted to their body, and can be used as a model for creating real clothing. What's more, the product is also a blockchain asset, which can be later resold for a profit.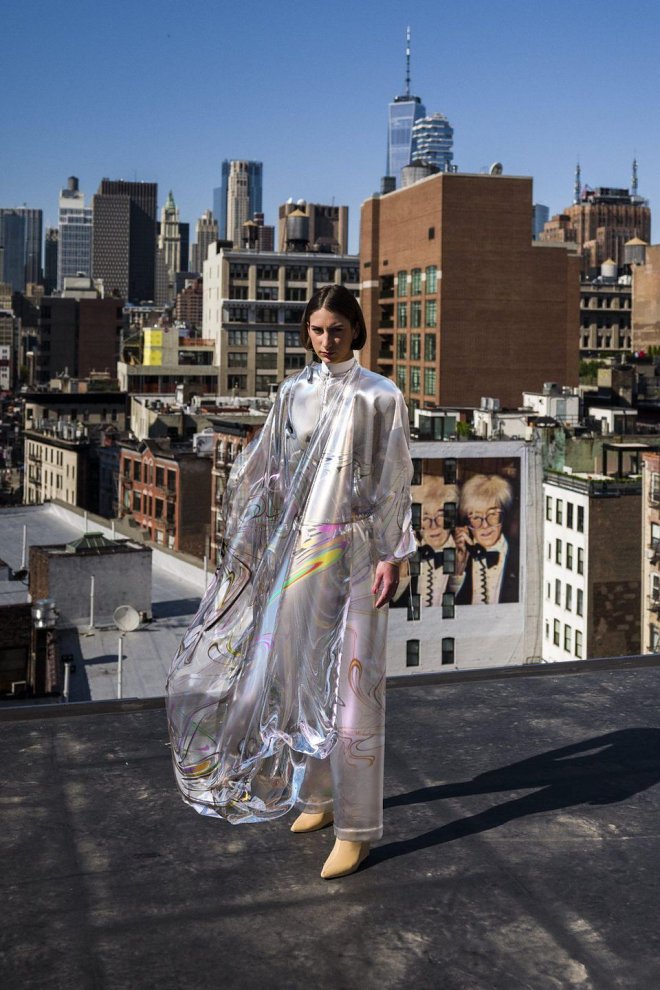 Share this with your friends!