Jetpack Aviation's decision to release a flying motorcycle came as a great surprise to its clients; the company previously stated that it would focus its efforts on developing a flying automobile.
The motorcycle will be called 'Speeder'. This will be a single-seat vehicle featuring 4 turbo engines running on kerosene. You won't need a special license to fly this motorcycle: due to its compact size, it is categorized as a drone. The vehicle can reach an altitude of 4.5 km and a maximum speed of 240 kmh.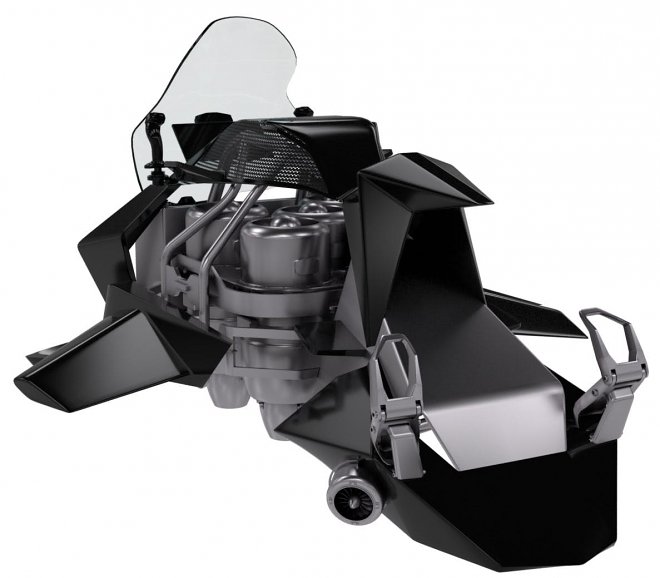 The vehicle has a weight of 105 kg, and can carry a pilot weighing up to 110 kg. The fuel reserve is enough for a 10-25 minute flight. Even if one of the engines breaks down, the motorcycle will continue flying thanks to the other three.
This technical wonder will cost at least $380 000, and you can pre-order it today with a $10 000 deposit. Jetpack Aviation plans to collaborate with the Pentagon and various military companies, as they believe that Speeder might be useful in this industry. The company also plans to build 20 motorcycles for civilian use. They might also release an extended version for use by police and other services.
Share this with your friends!