The novelty was presented at the recent IEEE World Haptics Conference. The new way of management will take VR to an entirely new level.
Modern virtual reality technologies offer today decent graphics and sound, but they warrant new approaches to the control methods. The conventional mouse, keyboard and gamepads destroy the presence effect, so it is essential to create a controller whose presence the user will not sense at all.
The Facebook Reality Labs demonstrated its solution to the problem at the Conference – the team unveiled a prototype of the Tasbi tactile bracelet that can be used to control visual space. Tasbi looks like a smart watch. This wrist-mounted device communicates with the user by tactile means: vibrations and compression. It can also be used to interact with holograms - touch them, for example. The date of the gadget's market launch has not been announced so far.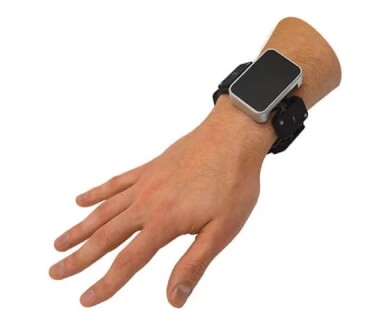 Share this with your friends!