The oral cavity accumulates an enormous amount of bacteria, therefore, teeth need proper care. Unfortunately, quite often we do not have time for it, but with an Encompass toothbrush you will not need more than 20 seconds.
Encompass is a third electric toothbrush created by inventor Gerald Brewer, a former Director of Engineering for Sonicare and Clarasonic companies producing dental care products.
The brush has a J-shaped mouthpiece that starts vibrating when bitten down on. It is achieved by rapid inflations and deflations of the air bladder inside the device. Within 10 seconds, the top and bottom parts of the mouthpiece make about 100 movements perfectly brushing the teeth on one side of the mouth. Thus, it takes no more than 20 seconds for a full-mouth brush.
The device does a great job in adapting to the user, so everyone will find it convenient to brush their teeth with Encompass. The device can be purchased at Indiegogo crowdfunding platform for $99. The retail price will go up to $189.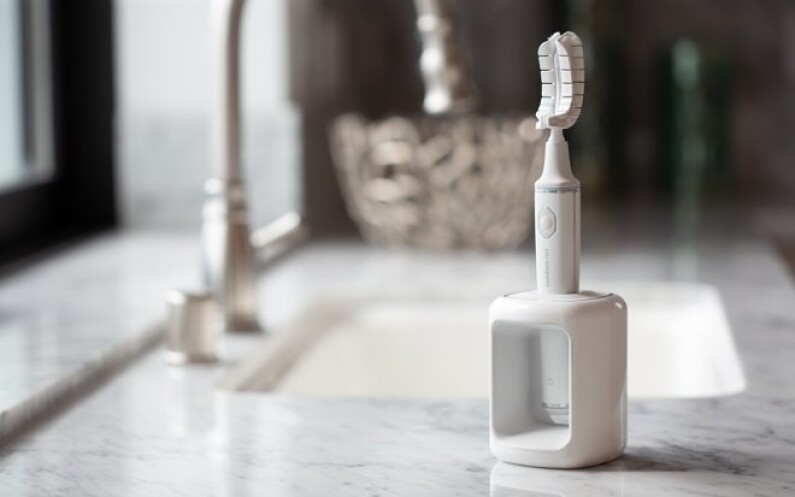 Share this with your friends!