According to ESET, the malware is relatively harmless as it was created by inexperienced hackers. 
Cyber security experts from ESET told us about the new Android ransomware virus. It is a simplified clone of the famous WannaCry one, so, in all likelihood, it was produced by amateurs. Getting in a smartphone, the virus creates problems for the user, which can be eliminated without any ransom, so that the extortionist does not pose a great threat.
Fans of X-rated films risk getting this virus on the phone for it is disguised as pornographic content and works in a background mode. Using contact lists, it sends itself to other users via SMS, encrypts files and demands a ransom.
The user can still operate the phone, and, given certain skills, even decipher the virus's private key. So, it is not necessary to pay a ransom – ranging from $98 to $198 - to get rid of the software.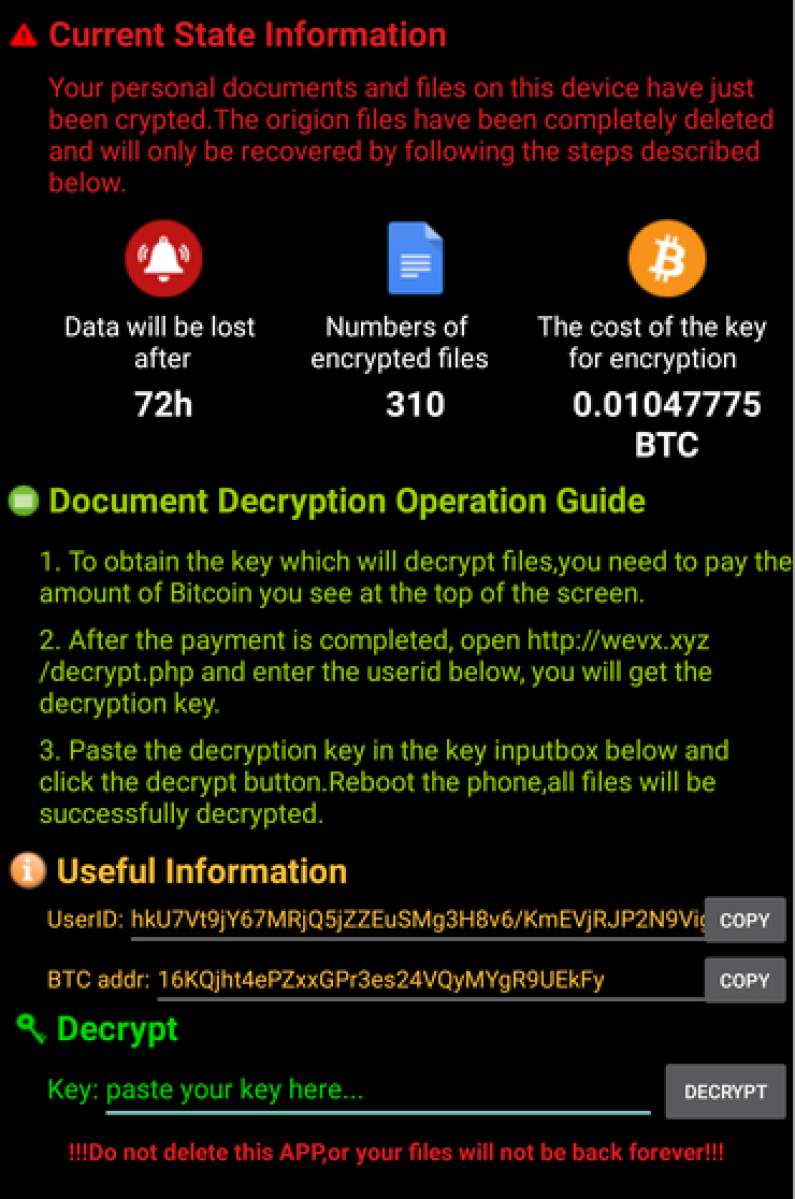 Share this with your friends!