The company has demonstrated the prototype of its augmented reality (AR) lightweight glasses for the military. Work on the device has been underway since 2017.
The UK Company, focusing on the defense sector has presented its new prototype of an AR headset for the armed forces. Unlike the previous models, the device features a full-color screen and is lightweight.
The invention complies with all military standards and can be used in combination with a helmet and other special protective equipment. The headset has a 40° x 30° field of view and is synchronized with the "transparent armor" system, allowing the user to see through some types of military equipment lining.
The headset's design and the increased focal length of the screen allow using it for extended periods of time as it does not create load on the person's neck or eyes. The glasses accurately track the user's head position, so that the augmented reality components do not cause discomfort.
The manufacturer has announced that this is the headset's final test model.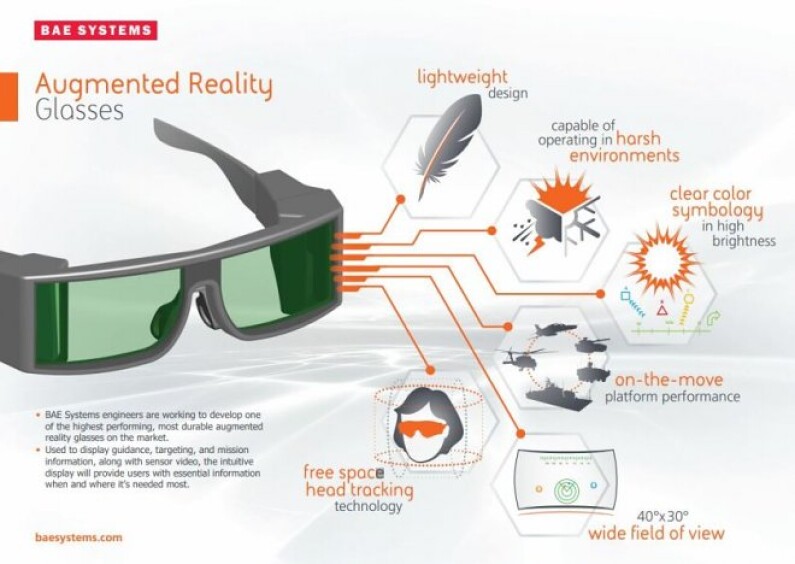 Share this with your friends!