The company's engineers have improved the gadgets' performance and functions with a third camera being the most important change in the design of the latest iPhone models.
Yesterday, the Steve Jobs Theater held the presentation of Apple's new mobile gadgets line. The company has upgraded its line of smartphones, watches and tablet PCs, presented its own Arcade gaming service and spoke about its achievements in healthcare.
Traditionally, Apple conducted a live broadcast of the presentation on its website.
iPhone 11
The new iPhone has three modifications: 11, 11 Pro and 11 Pro Max.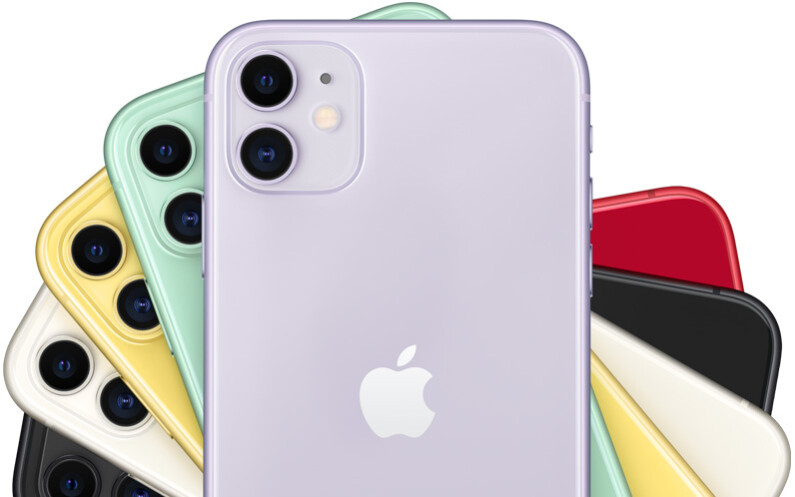 The basic version with a 6.1-inch screen comes with a dual camera paired with LED flash that are placed inside a square-shaped camera module. It is not just a design solution. Since the camera is raised above the body, engineers can build a larger lens into it achieving better quality images. The camera has a 12-megapixel matrix just like previous generation cameras. Among other features, the developers have improved depth perception ensured by the third camera.
Software has also been upgraded: the camera application now boasts an improved facial recognition and a PET portrait mode. The night mode provides for shooting in low-light environments without using a flash creating natural and high-quality pictures.
iPhone 11's main computing module, A13 Bionic chipset, is something Apple is especially proud of. Its central processor (2 cores) and graphic processor (4 cores) are the fastest in their class as of today. The speed of its special Neural Engine neural processor has been increased sixfold. The Neural Engine ensures the operation of smart algorithms built on neural networks, and enables the improvement of many functions on the software level, rather than by increasing the hardware capacity.
The new processors have become not only more powerful, but also less demanding in terms of energy consumption: they consume 40 percent less electricity.
Other iPhone 11 improvements include: a one-hour longer battery life per charge, a faster a more accurate Face ID function and improved water and dust resistance of the case.
The new iPhone can be charged wirelessly.
The model's official price is $699. The smartphone will be available in six colors.
iPhone 11 Pro and 11 Pro Max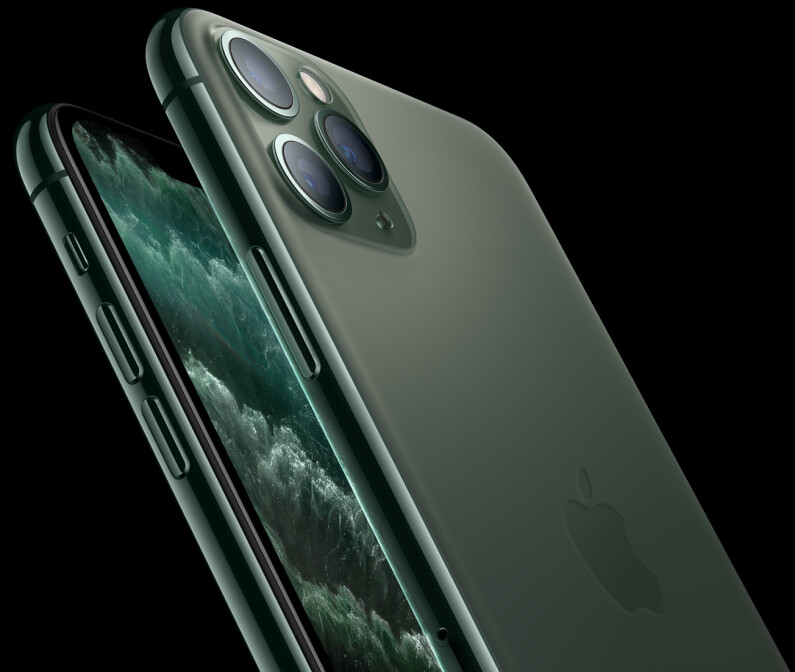 iPhone high-end models come with three main cameras, which are also located within a square-shaped camera modules and have 12 megapixels as well. The cameras differ in viewing angles: regular, wide and "ultra-wide". The new iPhone offers more options for video shooting. The user can simultaneously use three main cameras and one front camera when shooting videos.
The new version of the camera application has a Deep Fusion function for choosing the best shot from a series of shots using machine learning algorithms.
The Pro models come with a new version of Super Retina XDR display of 6.5 and 6.8 inches (diagonal) for Pro and Pro Max, respectively.
iPhone 11 Pro lasts four hours and iPhone 11 Pro Max 5 hours longer than high-end models of the previous generation
The price of iPhone 11 Pro starts at $ 999, 11 Pro Max, from $ 1099.
Apple Watch Series 5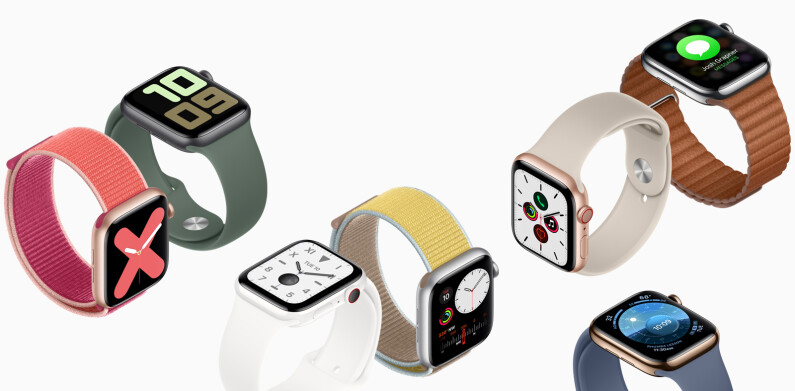 The fifth generation of Apple's smart watches does not have any major changes in external design. The previous version of the watch came with a frameless screen increasing its diagonal length by 30 percent. Therefore, the company has left the design of the watch unchanged just adding several new functions to it.
Now you do not need to switch off the backlight or make any additional touches or hand movements to see what is going on the display. Apple Watch has received a new application – a compass.
The watch case is made of recycled aluminum chips. More expensive titanium or ceramic case versions are also available.
Apple Watch Series 5 starts at $ 399. Prices for the Cellular version with a cellular module start at $ 499.
iPad, Arcade and Hearing Study

Apple's other updates include a lower-end 10-inch (10.2-inch) iPad version, which is also made of recycled aluminum. The prices start at $ 329.
This year Apple focuses heavily on its own subscription services. One of such services is Arcade, an iOS-based gaming platform, which was also presented at yesterday's presentation.
The Program for the development of health monitoring services is one of Apple's most important business areas. It has been repeatedly emphasized by the company's current CEO Tim Cook. Most Health Care applications work closely with the Apple Watch, which collects necessary information on a user's health status.
Yesterday, the company shared the results of its research into atrial fibrillation, data for which were collected from 400,000 smartwatch users.
Apple's research group is planning to launch three more studies: the Hearing Study to research into noise impacts, the Women's Health Study to research into menstrual cycles, and a cardiology project "Heart & Movement Study".
Share this with your friends!