Rutgers University researchers and their colleagues from Oregon State University have created a way to remove text from paper allowing it to be reused.
Lately, there have been a lot of discussions about environmental issues and the importance of reusing materials. The existing technologies are far from perfect and today's paper recycling process is energy-intensive involving the release of hazardous substances.
The idea is by no means new: ink removal systems were developed in the past, but the old devices used a laser beam that damaged the coating, making the paper unsuitable for reuse.
The new «anti-printer» works on a xenon lamp that generates intense light flashes of a wide range. This weakens the toner's adhesion paper without damaging its surface.
When the process is over, it is enough to wipe the paper with a tissue, and it will take on its original appearance. The technology allows to use the same paper up to five times.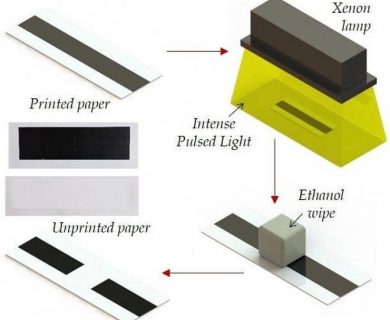 Share this with your friends!