This mysterious creature is called the Henneguya salminicola;  completely lacking the Mitochondrial genome.
Oxygen is considered essential for life, a group of scientists including Dayana Yaholomi from Tel Aviv University leading the search, discovered a unique creature that doesn't have mitochondria in its cells, which all living creatures on Earth need for oxygen. Henneguya salminicola is unable to create mitochondria artificially, which makes no sense and is baffling scientists.
Henneguya salminicola is a complex multicellular salmon parasite whose ancestors were once jellyfish. During evolution, it lost many of its genes, fully adapted to parasitic life, and now exists solely due to anaerobic processes. Scientists have already studied this bizarre animal using sequencing and fluorescence microscopy, but have not yet been able to understand the principles of the existence of Henneguya salminicola fully. The predominant mystery is how the parasite creates ATP molecules because, without any oxygen, it's impossible to do this.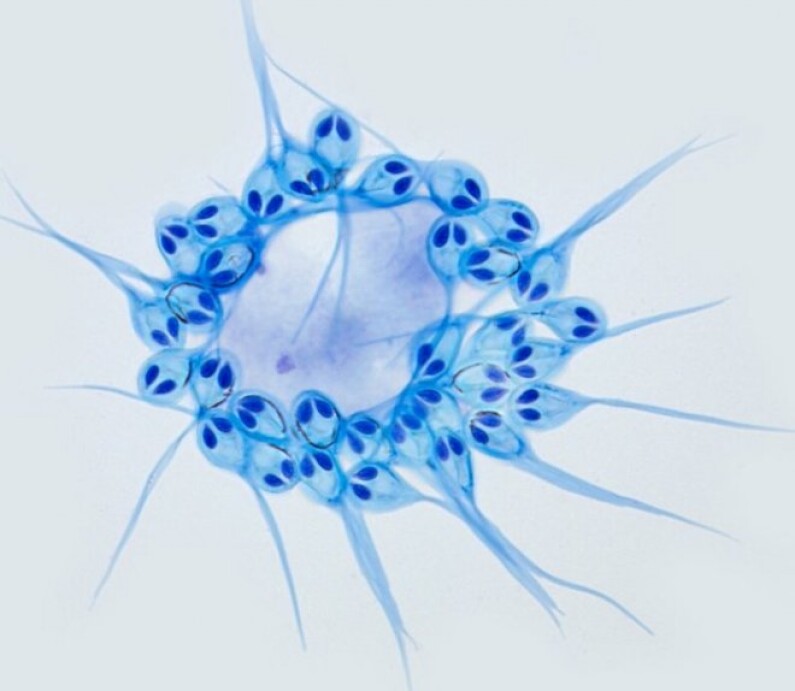 Share this with your friends!