In era of gadgets and technologies widespread distribution, the desire for security and protection of user's confidential personal data has taken on a truly global scale. If we take a look at 30 years ago, and...
In era of gadgets and technologies widespread distribution, the desire for security and protection of user's confidential personal data has taken on a truly global scale. If we take a look at 30 years ago, and this is not even a large part of the average person's life, we will see that the world was completely different.
Now we have CCTV cameras on every corner, privacy policies that we agree with without reading, and even collecting information about each of our movements in any application or Internet search engine... All of it has long become a reality that can be treated differently.
On the one hand, it is assumed that there is nothing to afraid for an honest man. Such control, of course, helps in the event of a need to find «bad guys», and while those who wear «white hats», get an excellent opportunity to watch advertising on the Internet, corresponding to their personal tastes and needs.
On the other hand, bad guys of an entirely different level and different intentions for some reason, on the contrary, became more active right now — with a terrifying force. Hackers, bored programmers, scammers of the big and small scale. Yes, not all of them are truly ambitious and aimed to break the Pentagon defence at least — most of them are satisfied with the little dirty tricks, for example, planting viruses in your devices and stealing bank information, which can result in monetary severe losses.
That's why people, giving most of their earnings for a new gadget (yes, particularly now we're talking about Apple, but not only), reasonably hope that the manufacturer will be able to provide a decent level of protection for photos and playlists for that funds.
How are these hopes reinforced and is iOS as safe as Apple claims?
The company created its own system, initially making a severe emphasis on security, so developers confidently state that the devices on iOS do not need third-party protection programs. Also, although first of all, when you hear such strong statements, you want to doubt them, in the case of Apple it really is not just words.
(However, Facebook, for example, constantly talks about a high level of security, and just now the world has learned that about 50 million accounts have been compromised due to a breach in the system, but let's hope that Apple will not repeat the story.)
First of all, the iOS applications work in a specially designed environment that protects files and other personal data from the outside hacking. In this a so-called sandbox, where applications are running, viruses simply can not get into, because programs never refer to commands outside the sandbox. Such a device makes antiviruses for iOS meaningless because they simply won't be able to enter the sandboxes of other applications, even to perform the most common test.
Secondly, entirely all the applications are downloaded to the device from the App Store, and before you skip any program in the official store, Apple checks it thoroughly. By the way, it is for this reason that iOS users often face the fact that application updates for their platform come out much later than for Android. So the next time you swear that your friend with Samsung is already using the new version of the game, and you still can not afford to go through the new levels, it's better to think about how Apple is saving you. And wait a little longer.
Thirdly, it is just not beneficial for attackers to launch a virus on iOS devices, because despite the massive popularity of Apple and an equally huge media presence, in reality, their products are used by a smaller part of the population. Here, the cost of production, and that after Job's death, the level of status that the owner of the apple gadget received, began to decline gradually.
So what's the sense of wasting time and resources, creating a virus for a well hidden and localized source code, protecting all data from hacking, which even if the operation is successful, is unlikely to pay back the costs? The question is rhetorical.
However, even if all of the above conditions are met, it is not so easy to achieve 100% safety of devices. Yes, for its part, the company has done everything possible for this, but we forget the main thing — the user himself by his own mistake can make the system more vulnerable. So let's look at situations in which your device could be seriously threatened.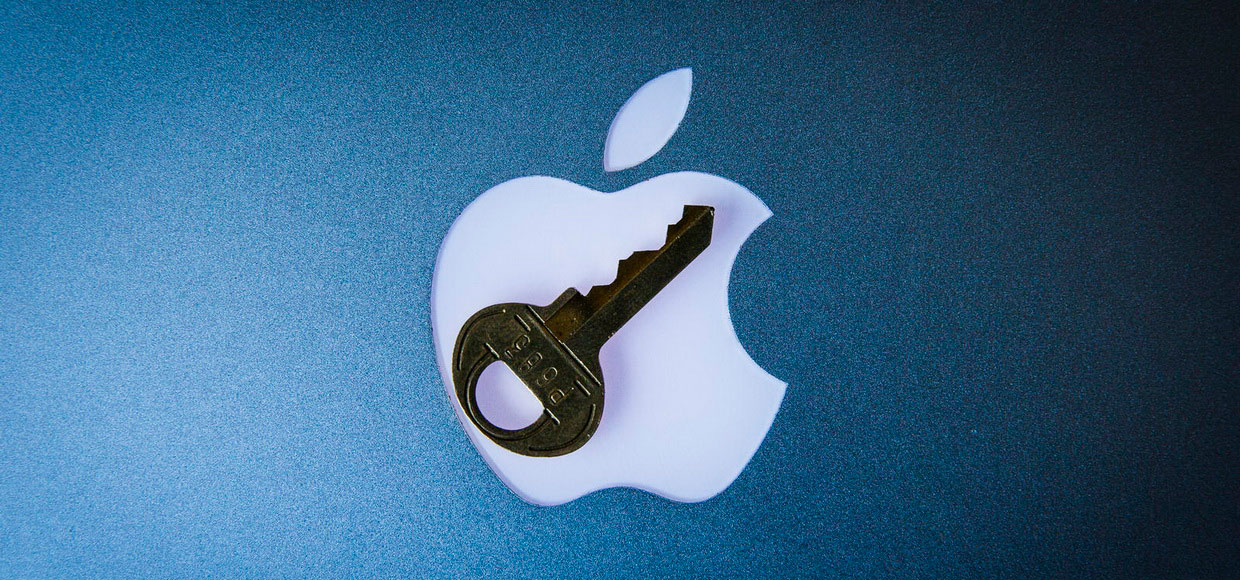 Operation Jailbreak
Jailbreak is an officially unsupported operation by Apple that allows you to access device files and expand its capabilities. For example, its use will enable downloading software from other sources, install themes on the device and do many other things not provided for by official applications in the App Store. In general, it is not surprising that many users, technically savvy, often resort to Jailbreak. Nevertheless, its commission, firstly, violates the user agreement and, secondly, it is difficult to track, because the operation erases all traces of intervention. In other words, if as a result of the game with the settings you put a virus into your device, there will be no one to blame for this, because you yourself made it more vulnerable to hacking.
Cloud storage and mail
Despite the closed nature of the iOS system, it is still possible to hack it up with a strong desire. At a minimum, if not the system itself, then, for example, the file base of your browser or mail from which you can easily steal confidential information.
For example, users of Yandex. Disk, Google Drive, Dropbox and other cloud storage services are at risk because through them they are more likely to download untested infected files (for example, Google Drive does not detect the presence of the virus in archives or files that are too heavy).
Well, of course, the active use of the mailbox through the iPhone or iPad can lead to information leakage by hacking your login and password.
So how to protect yourself?
The chance to get into the number of users whose iPhone and iPad were hacked is incredibly small, but it's still there. Therefore it makes sense to be reinsured, maximally protecting your device.
The antivirus for iOS does not exist in the usual way, so the first solution is to follow the security rules that will help you protect yourself from hacking:
Do not download files that you find in dubious and little-known sources.Accept files and exchange information only with those who trust.Keep sensitive data in a more secure location.
Besides, there is an opportunity to secure yourself at the network level, for example, connecting to the Internet through DNS, and installing special applications that protect using public Wi-Fi networks, or a VPN with built-in antivirus function. Users of the App Store especially recommend Yandex.DNS and Avast.
Finally, do not neglect the applications that will notify you about the attempts to steal or crack the data. For example Avira Mobile Security, which will help you find a lost phone with GPS, and also protect all your files from phishing sites.
In general, if you become acquainted with the functions of all security programs and be cautious in using the Internet, public networks and file sharing, the risk of losing personal information will tend to zero.
Share this with your friends!