Every year the transition to distance learning is becoming more and more widespread. Experts believe that by 2025 the niche of online education will be estimated at 325 billion dollars! Already today the industry is considered one of the most popular and highly profitable for launching and running a business.
In this article, we will answer the most common questions that people ask when it comes to online learning. Which platform to use to launch your course on and which one to study yourself? How can you progressively develop your project? What tools would you need? This guide offers not just comparisons of the functions of various platforms, but also tips on how to choose the right one and run your online course.
What are online learning platforms?
Online learning platforms are special platforms that provide everyone with access to online lessons, lectures, and seminars. Most often, knowledge is delivered through a variety of media content, including videos, images, graphics, audio files, texts, etc. Upon completion of studying the provided materials, students take tests for self-checking, as well as other tests and forms of self-assessment.
The best platforms to run online courses
By selecting one of the proven sites, you can create a unique educational business and customize the learning process for your students. Currently, there are 9 best educational platforms.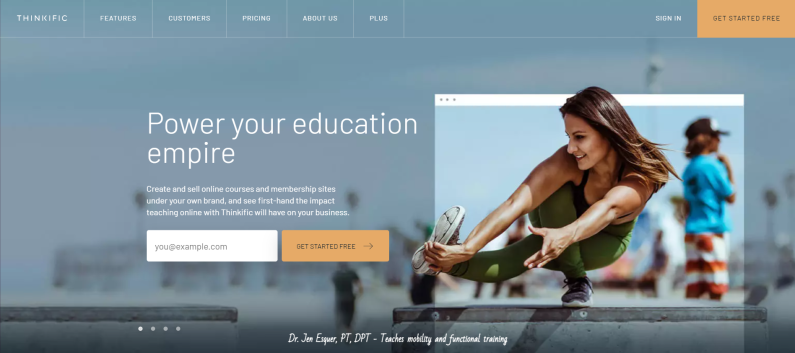 The leading platform in the world. You can get either its limited free version or the full paid one for $49 per month.
The basic principle of Thinkific's policy is to help you develop your educational empire. It offers a wide variety of functions for the performance optimization of any project. For example, tools to launch email marketing or 24-hour customer support.
When you sign up, you get a month of free use of the premium subscription. Pro Plan allows you to create an unlimited number of courses and offers comprehensive planning tools.
After uploading the course to the platform, you will be asked to create a personal website. You will be able to choose a template from the Thinkific library. And special business tools will enable you to launch sales quickly and easily as soon as the course is ready. For more effective promotion, it is worth linking your courses with Internet sites and services from the Thinkific partner base. There are more than 1,500 of them so you will have plenty to choose from!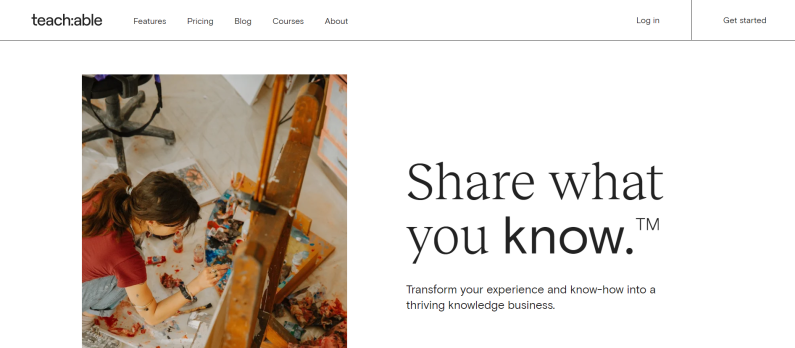 If you are new to the educational business, we recommend considering the platform Teachable, which is the best option for those who are just planning to launch their first course.
The website offers three subscription options from $29 to $399 per month. There is also a free version. The most popular plan is $79, its advantage is a zero commission on transactions (including the course payments).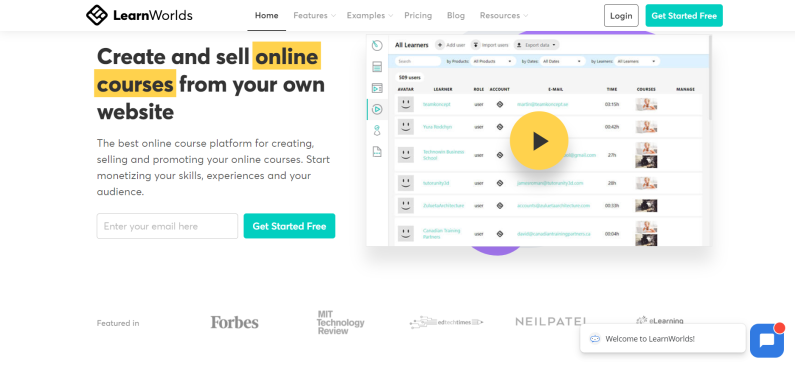 The next platform combines courses for experts in certain areas as well as general education lectures and seminars. A monthly subscription is $24. Learnworlds is considered one of the most advanced platforms in the industry of online education, so it is quite popular.
When you are developing your course, you can use the templates and styles offered by Learnworlds. Thanks to the built-in editor you can customize the color scheme much faster, and even create your brand logo. There is also ready-made content to complement your lessons with images or background music.
To maximize the profit from your course sales, the platform will offer you to create your own mobile app, which will supply your students with personal offers and discounts, as well as facilitate the learning process. Moreover, Learnworlds offers integration with social networks, which will sell your courses even more successfully!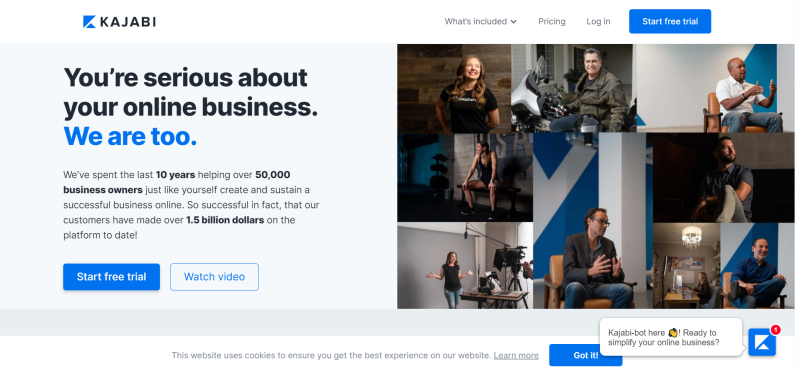 If you aim to create a comprehensive course for professionals, choose this platform. A basic $119 subscription plan will give you access to an extensive library of themes and styles for design, as well as the ability to automate email marketing and test a course you have prepared.
The trademark and the best feature of Kajabi are marketing automation tools. Thanks to them, you can segment customers and launch personalized newsletters that will attract even more potential students.
Once registered, you will have a free 14-day subscription, so don't be afraid to try out the platform!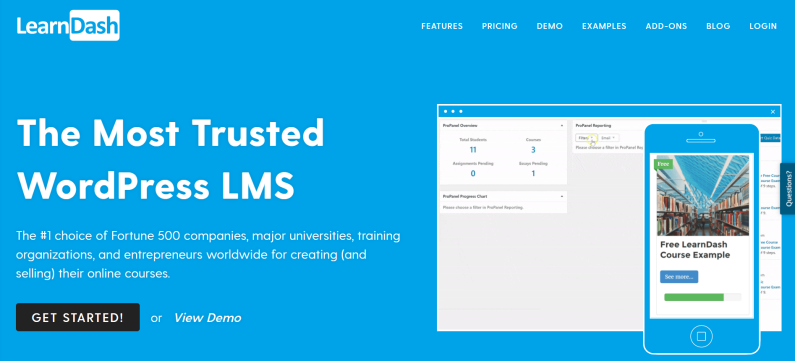 The next platform, integrated with WordPress, will provide you with a subscription for just $13.25 per month.
The platform has many useful features to make it much easier for you to work on the project. For example, Focus Mode allows students to block all third-party browser elements and focus on listening to the lectures. And the email marketing feature will make sure that your students are notified on time when new lessons are available. Another undeniable plus of LearnDash is its convenient assessment system. Gradebook technology autonomously grades students, based on completed tests and homework assignments. So, the platform offers an unbiased robot teacher, so to speak, that will help your students better monitor their progress.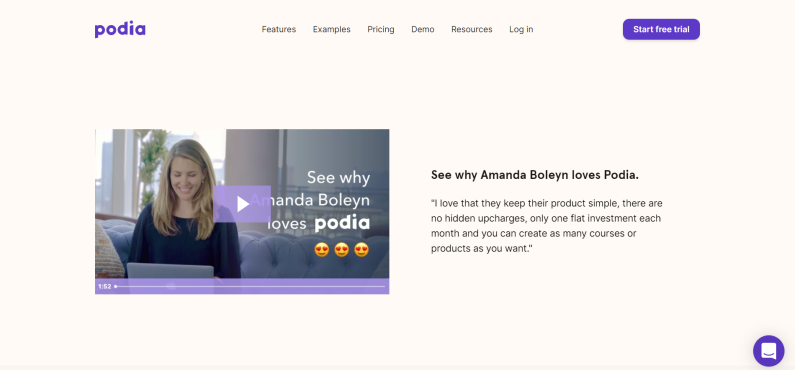 This site is the best of its kind in podcast hosting. The process of placing the course consists of only three stages, which makes the work as simple and straightforward as possible.
One of Podia's distinctive features is the ability to create your affiliate programs. Besides, the platform allows you to develop an online community, which significantly simplifies interaction with participants and helps merge audiences of several products.
Upon registration, there is, as usual, a 14-day trial, a monthly subscription of $39 will follow.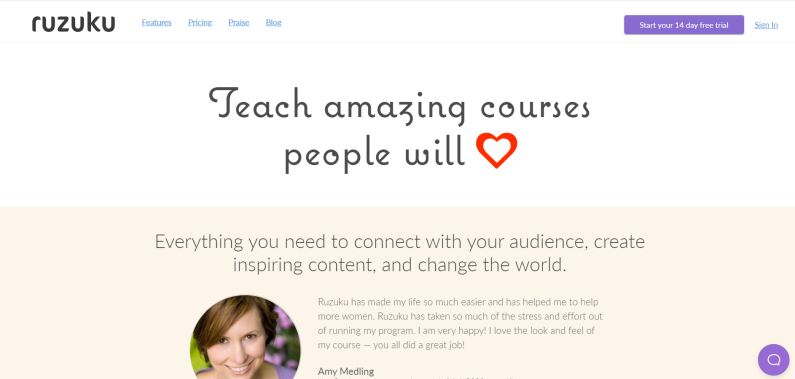 Thanks to Ruzuku, you can create a step-by-step online course that will include access not only to the educational platform, but also to its library of media files, texts, and documents.
Besides, the platform can integrate with third-party tools such as MailChimp or Infusionsoft, Stripe, and PayPal.
You can also try the free 14-day version. The monthly plan will cost you $74.75.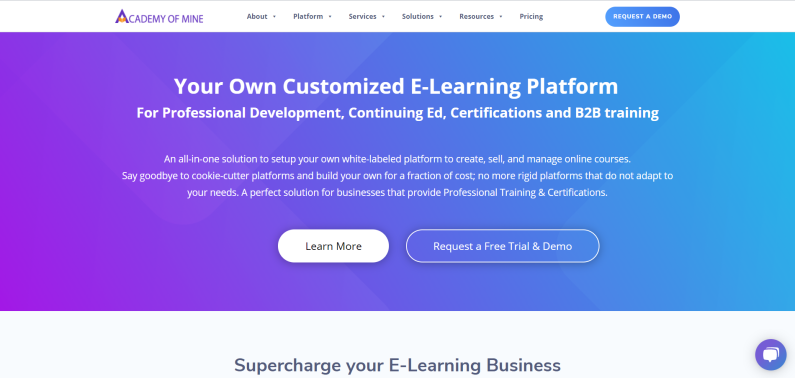 This platform is aimed at working with beginner entrepreneurs. Everybody who registers gets the opportunity to develop, customize, and run an author's course for free. You will also be given access to all marketing and analytical tools. Personalization is the key policy of the platform. Thus, no matter what area your project belongs to, you can easily find your target audience and ensure it is effectively promoted.
The trial period that the site offers lasts a whole 30 days! But then you will have to pay $499 for the monthly subscription.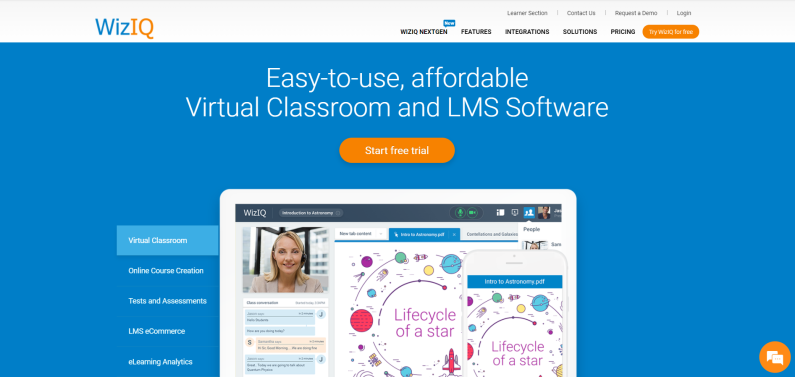 Find the latest in real-time learning tools like live streaming, discussion boards, grades, and more.
The last platform will be a great option for educators who are looking for the easiest way to organize their classes on the Internet space. It will provide you with the latest tools for real-time learning, such as live streaming, discussion boards, grading, and more.
After the 14-day trial period, the monthly subscription will be only $27.
The best platforms for audience expansion and learning
Online platforms allow teachers to deliver knowledge to their students, regardless of time and distance difference. As a result, this learning format suits all participants. After all, there are no limitations, including geographical ones – you can study from anywhere in the world with any teacher, even from another country.
Currently, the 5 most popular international websites help millions of people learn new skills. You can use these platforms for your studies or for attracting new students.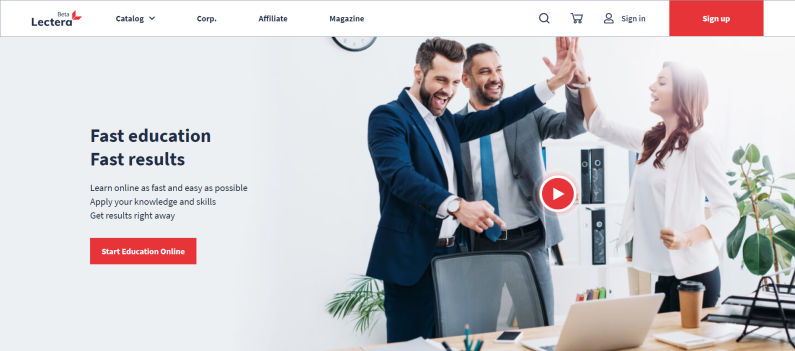 It is an international educational platform that offers courses in such areas as professions of the future, such as digital marketing, sales, soft skills, leadership, and more.
All courses are developed by a team of experts and taught by professional speakers. Lectera's courses are based on the principle of "Fast Education", i.e. "Fast learning". Therefore, Lectera allows you to acquire new knowledge in no time: all courses consist of short 7-10 minutes of video lectures, real cases, and supplementary materials. You can watch them at any time, convenient for you, let it be a five-minute coffee break, or on your way home. Lessons are also abundant with various interactive elements and eliminate the need to google additional information since the course creators made sure to cover everything necessary to learn.
The undeniable advantage of Lectera over other platforms is that all its courses are focused solely on the development of practical skills required for work and building a career. Each lesson is aimed at working out new knowledge, consolidating it, and turning it into a real skill that can be applied here and now.
Cost
The cost of the courses ranges from $18 to $1420 (the latter one is the cost of a mega course, which comprises several courses). Also, there are always some discounts and promotions on the platform that sometimes reduce the cost of the courses to $9. Sometimes they even become free! So, anyone can try Lectera.
Unfortunately, you can't create and promote your courses on Lectera, but you can make money with the referral program. So, by recommending to your friends your favorite courses, you can earn up to 75% of their cost. You can also add the Lectera Affiliate module, which automatically generates new partners for the team and turns your references into a fully developed business.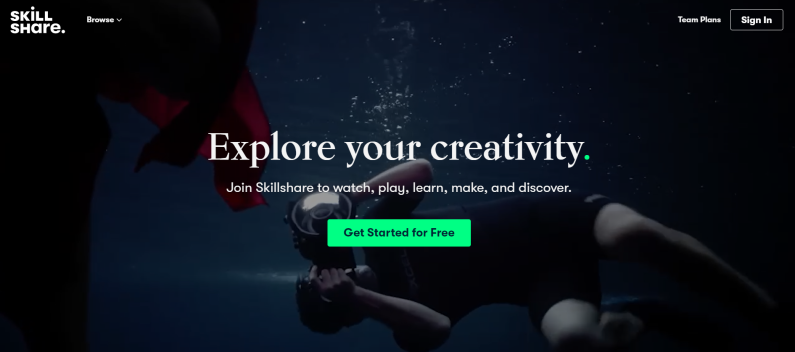 Skillshare is a unique marketplace for creative knowledge. It offers courses on subjects such as graphic design, cooking, or floristry.
The platform contains 24,000 lessons that last from 20 to 60 minutes. Four million students have already tried them and learned new things. The advantage of Skillshare is its extensive feedback: students can always turn to teachers for help, as well as share their process and have open discussions.
Cost
Skillshare is free. Moreover, it gives monthly rewards for every minute of viewing the educational content. Also, Skillshare is useful for sharing content with the audience. The most popular topics are web design, photography, drawing, branding, and others.
The earnings for course authors are based on "royalty": the more popular your lessons, the more you earn, and vice versa. WhileBut this doesn't hinder the development of new projects and ensures a good start for everyone. However, Skillshare has one more small, but a significant disadvantage for course authors – you can contact customer support only via email.
Thus, Skillshare represents a wide-ranging field of activity for course creators and entrepreneurs, as well as students looking to broaden their horizons. Skillshare offers only carefully selected and therefore of the highest quality resources. This is a plus for you as a student, but a minus for an entrepreneur: you will have to meet all the requirements of the platform and establish effective and comprehensive interaction with the audience.
Upon registration, you get two months of free classes, as well as the opportunity to thoroughly explore this platform and learn something new.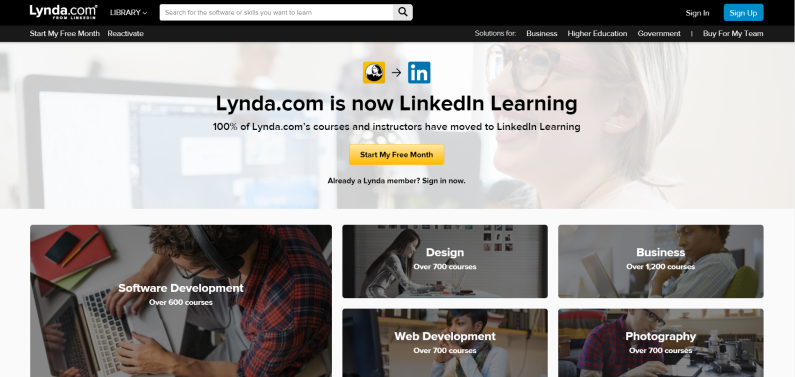 This educational platform, formerly called Lynda, is designed for business sharks. There are over 1,000 courses on web development, digital marketing, and business project management. LinkedIn Learning is an ideal platform for you if you want to improve your professional skills and conquer new career heights.
After completion of the course, each student receives a certificate that can enhance their portfolio.
Cost
The price of the monthly membership, depending on how you choose to pay – monthly or annually, is $29.99 or $24 correspondingly.
When you register, you will have one month as a trial period.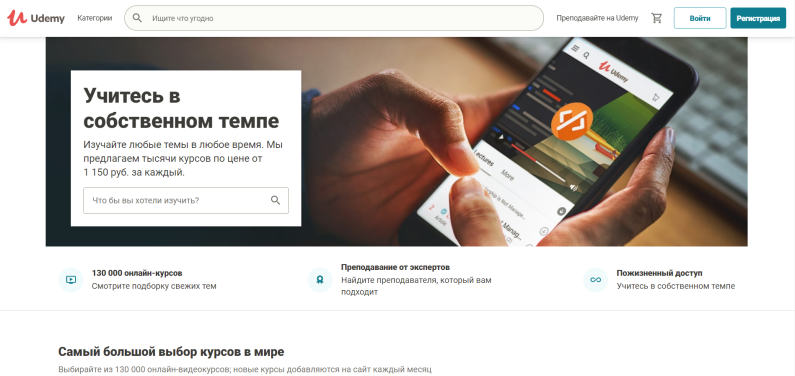 Udemy is one of the most popular online education platforms and is widespread all over the world. It has more than 35,000 teachers from different countries and at least 24,000,000.
The number of courses on Udemy exceeds 80,000. To add your content to this collection, you will need to create an account and subscribe to the premium builder.
One of the main advantages of Udemy is the promotion process, which is quite simple. You can just use marketing features, optimize newsletters, and join affiliate programs.
Cost
Udemy is free. However it charges you a 3% commission on the sale of courses, in case your student found your course through a search engine – 50%, and if through targeted marketing – 75%.
Registration on the platform gives access to its client base of 24,000,000 people who are your potential students. So Udemy is excellent not just for self-study, but for expanding your audience as well.
However, it is a challenge to get to the top of the system – that requires developing a strong marketing strategy. The unrivaled advantage of the platform is the revenue from the sale of courses. You can get 100% of the payment of new users and 50% of those who are already registered.
Participating in various advertising campaigns run by Udemy, you will be able to reach more people and get new students. Besides, the website offers its users an extensive library of articles and scientific materials.
Udemy boasts a leading position in the online education market, which means there is a lot of competition. So, if you have recently registered, almost no one will find your courses in a search engine, even on specific topics. You will have to work hard for your reputation and popularity.
Another substantial drawback is the lenient policy towards customers with the guarantee of a refund within 30 days. This rule is abused by many customers who buy and take to a course, then ask for the refund allegedly for "low quality" and then get the money back.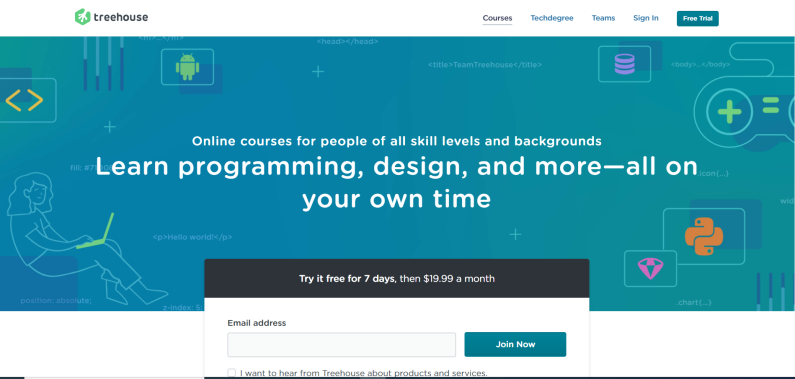 Treehouse is the most unrestricted platform at the moment. It has a noble goal – to provide education for all races, genders, and social minorities on the planet.
The platform presents more than 300 technical courses with a total time of roughly 27,545 minutes.
Treehouse also partners with well-known global companies, including Microsoft, IBM Watson, Amazon Alexa, and Google.
Cost
Before you buy the subscription, you can use the 7-day trial period. Then, depending on the plan you pick, a monthly subscription will cost you between $25 and $199.
A basic subscription will give you access to any course, practice exercises, and the online community. The Pro version will give you access to various bonuses and downloadable content.
The most expensive rate, called Techdegree, will be a great option for those who want to enhance their portfolio with unique certificates, as well as learn on an individual plan and have the opportunity of ever-present feedback.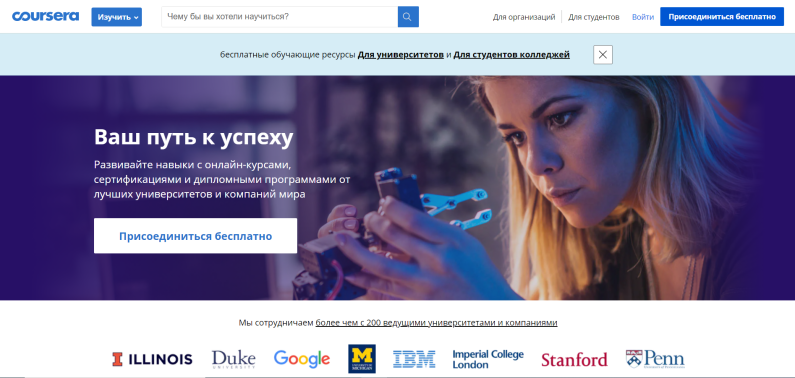 Coursera is one of the most flexible in terms of organizing online classes. It even has lectures from the world's leading universities, such as Michigan or Stanford.
Courses presented on the platform include video lectures, assignments with feedback, and discussion boards. Almost all of them you can complete in 4-6 weeks.
Cost
Although Coursera is free to join, the paid version offers additional advantages. There are three plans to choose from.
You should choose the type based on what type of courses you intend to study. Basic ones are from $29 to $99 a month, more advance ones are from $39 to $79, and finally, online programs to obtain a certified degree will cost you from $15,000 to $25,000, but you will need several years to complete them, just like at college.
How to create and sell my online course?
First, answer the question, "How should the lives of your students change after they take your course? When planning a course, always think about the ultimate goal.
If you don't have enough information about your audience's needs, explore the relevant forums, or survey potential students.
Find out the key issue for them and build a clear learning path based on that. This path should be completed with the solution. So, every lesson of your course should bring certain results. Knowing what to expect, your students will be more involved in the learning process and will not drop out of your course.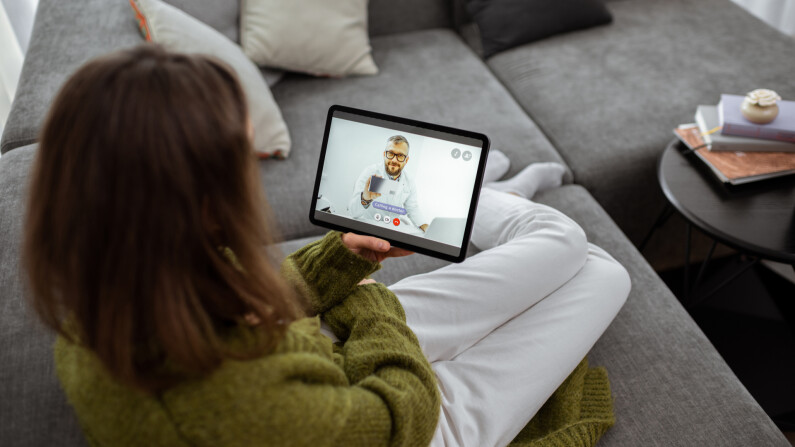 10 tips for creating online courses
Determine the exact cost. The ultimate price of a media product depends on many factors. As a rule, experts define it in the range from $ 5,850 to $ 15,600. This cost includes market research and analytics, content development, payment to the teachers, promotion expenses, etc.
Surely, if you create an online course yourself, without any help, you will need a lot less money. Operating a good video camera, microphone, and editing software, you will spend no more than $200 for the entire project.
However, money is not the only thing you will need to spend. Take into consideration your energy expenses too. Your success directly depends on the time you spent on working toward it. The more effort you put in, the higher quality the product will be.
Only the best equipment. To create truly valuable content it is essential to get software and quality equipment. It doesn't have to be expensive, however, keep in mind that your course replaces face-to-face studying, so it should be as close to offline learning as possible (at least that is what your students should feel like).
Several devices will significantly help you in your work:
Microphone. The sound quality your students will have to listen to depends on the quality of the microphone you used while making the recording. Choose carefully: it can be a small lavalier lapel microphone or professional studio equipment. Some microphone accessories can also help improve the sound. These can be shock absorbers, acoustic panels, or even pop filters.
Headphones are the key device for comfortable work when editing videos. Explore noise-canceling headphones.
Programs to record a video from the screen. Sometimes you may need software that will broadcast everything happening on your computer screen. For example, if you teach programming or Photoshop.
Webcam. To create the effect of your presence in the classroom and personal interaction with students, you will need a webcam. We recommend choosing the ones that work from USB as they are the most reliable.
Programs for editing audio and video. As you know, the editing stage is where the real magic begins, when the final product is built literally out of nothing. The best quality editing software is Apple Final Cut Pro and Adobe Premiere Pro. If you are planning to concentrate on animation, use Adobe After Effects.
Light equipment Good lighting plays a key role in video recording. Depending on the format of the lessons, you may need a complete set of studio equipment, or just a few accessories for your smartphone can be enough.
Only quality content. Before you start shooting, determine your target audience. A truly popular educational course can be created only when you understand what your potential students need.
Don't waste time and energy on audience research or content creation. Try different formats of communication, use the most up-to-date technology, and add trendy media elements that can help with memorization, such as memes.
Individualization of courses. The audience should see how you, as a teacher, stand out from others. So, focus on your uniqueness. Ask yourself, "How are you different from everyone else?" Dodge abstract and general language, such as "Graphic Design for Beginners". Narrow down the area and be more specific when sharing knowledge with your students. It is best to concentrate on one topic and devote all your courses to position yourself as an expert in your field.
Time for advertising. When you finish creating a course, you should apply all your efforts to its promotion. Create a website – it is imperative if you want to ensure yourself a professional Internet presence. Your website will make it much easier for people to find you. Find time to create social media accounts such as Facebook, Instagram, and Twitter. To create a strong and cohesive student community around your brand, add new content regularly.
Everything is under control. It is important to be able to regulate the performance of your educational brand. Set prices, control the promotion process, as well as monitor trends, the demand curve, and competitors. Remember, you must show yourself as the sole face of the brand when launching your product.
The exclusivity of your course. Allow your students to use unique content that will make their learning process more comfortable and exciting. For example, let them use your private library or you can send personalized certificates to the students after completing the courses.
Interaction with various internet platforms. Choose platforms that can make interaction with your users easier. Link your courses to other resources and media tools like MailChimp, Google Analytics, or WordPress.
Budget. Try to organize your work so that your budget would be distributed most resourcefully. By no means don't go beyond budgeting! But also remember that you first need to spend money if you want to earn from your sales.
Customer support. Maintain regular feedback with your students. Many services have built-in support windows so that anyone could ask you questions. Respond promptly and try to help in any way you can.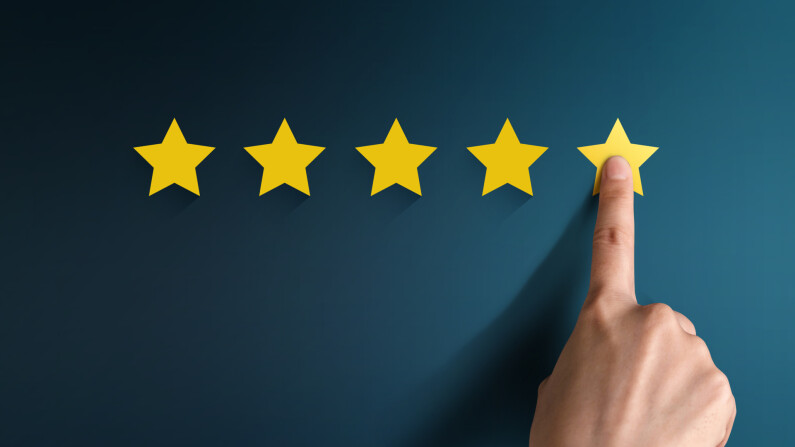 The most popular online courses
If you want to launch your online courses, for the start, you should analyze the situation on the platform that you chose, based on its ratings.
It does not hurt to evaluate existing courses on your topic. After all, today it's more and more challenging to come up with unique content. Here are a few courses that are leaders on their platforms:
EDX: "The Science of Everyday Thinking" is the most famous course.
UDEMY: "The Complete Web Developer Course 2.0" is the highest-rated course.
UDEMY: "SEO beginners: how I get 1,000 visitors a day with SEO" is the most popular course on entrepreneurship.
COURSERA: "Introduction to Interactive Programming in Python" is the most frequently viewed course among web developers.
TREEHOUSE: "JavaScript Basics" is the most popular course among programmers.
As you have probably noticed, all of the courses on this list are detailed, highly informative, and most of them are designed for professionals in a specific field.
Online courses are also an excellent way to facilitate side project promotion. For example, if you are the owner of a photo equipment store and want to attract new customers, then creating a course on a related topic, for example, "Becoming a professional photographer in 60 days", will help you.
When choosing between several popular platforms, be sure to analyze your potential audience. The platform you choose must meet your needs and have all the functions necessary for your development. The success of any online course always depends on the quality of the content. The more exciting and interactive format of your lessons, the greater the demand for them.
Share this with your friends!