Maybe you do not realize, but Christmas and New Year celebrations are very soon! Valentine's day is next in line. And then maybe marriage anniversary and for sure someone's birthday are coming. Do you want to...
Maybe you do not realize, but Christmas and New Year celebrations are very soon! Valentine's day is next in line. And then maybe marriage anniversary and for sure someone's birthday are coming. Do you want to buy again something unnecessary but simply what will be in your way? Definitely no.
In order to prevent it we have prepared a list of gadgets you can order in advance even now from almost any online retailer in the world.
IP video camera
Budget is 52–86 $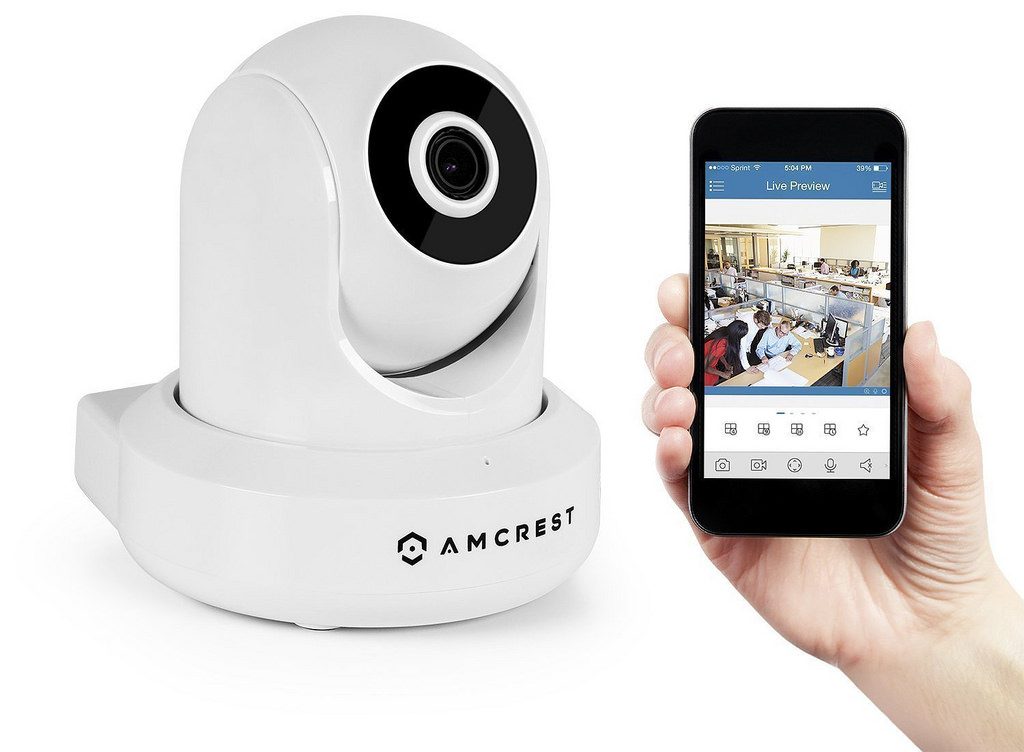 It suits travellers and family friends. Because they leave their apartment unobserved and get worried someone can get inside. Or they are not sure that while they are working the babysitter is taking a good cafe of their children. Here there will be a big use for that small and useful invention.
Your friends can watch online video, from children room for instance, if they have a smartphone or tablet with WiFi connection. Or from their garage where the expensive car stands. Every camera has its own unique functions. The more expensive ones provide with the feature to remotely switch on and off a record mode. They are also supplied with infrared filters allowing to see what is happening in the dark. A camera can also have a movement sensor that can transmit a signal to the owner's smartphone via a special application in case of necessity. Generally such a gift can only benefit. You can buy a good camera for about 90$, the cheaper version will cost no more than 50$.
Smart plug
Budget is from 17 $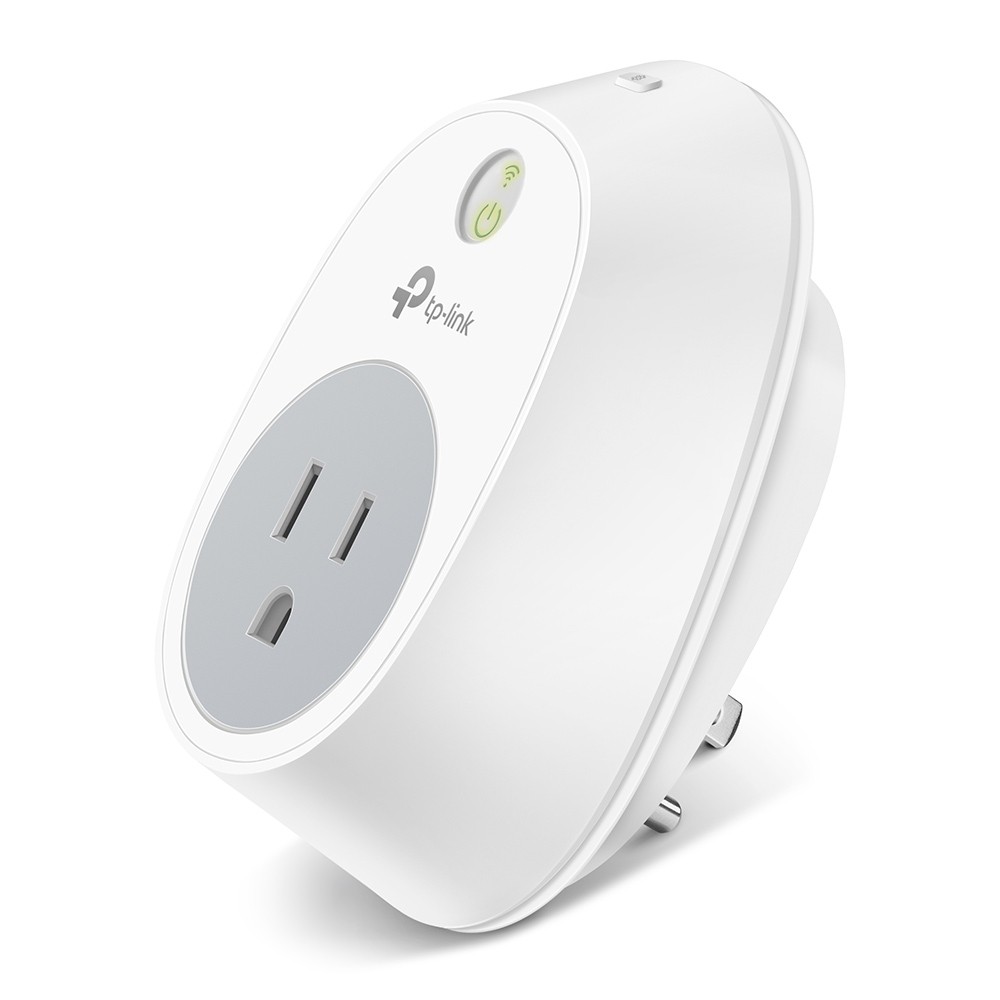 This smart gift will fit very good to nervous persons. Anyone can remember an episode when you came to work and are not sure whether you switched off the iron. And its is almost impossible to work and think whether you home is on fire.
Such a plug is supplied with WiFi interface so you can remotely switch it off. Moreover some of the devices can gather information about how much electricity are wasted for different devices. Is should be considered and a thrifty person would appreciate such a gift. By the way some of the devices have the option of environmental monitoring. You will receive a message to your smartphone in case there will be fire. It looks to be a very useful gift from all sides.
Film projector
Budget if from 120 $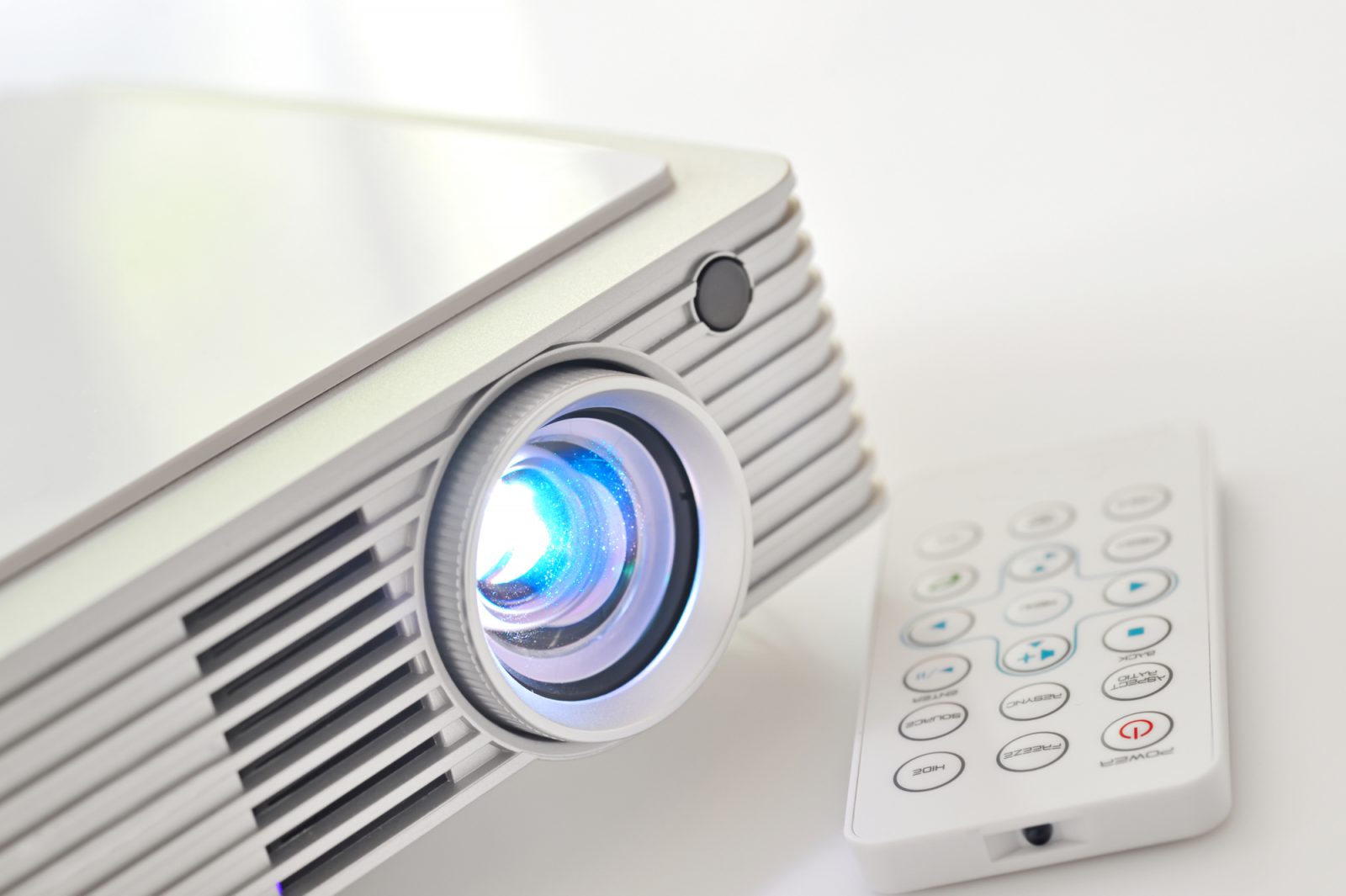 A common gift from all the friends or colleagues is a very good idea. Generally it is also very profitable: everyone spends a little and the result is very good. For a decent amount you can buy an entire cinema, for instance. If your colleague is mad about films industry or he does not like the idea of watching films in cinemas where is very crowded and people are eating popcorn, you can present him a film projector.
First it does not need a lot of space. Second you can carry it from one room to another and even watch favorite movies in bathroom - with a great pleasure and in a convenient atmosphere. So why didn't you give such presents before? It was too expensive. And today there are some affordable and good options.
Scanner X-Spect from Bosch — is supposed to be released soon!
The budget is not known yet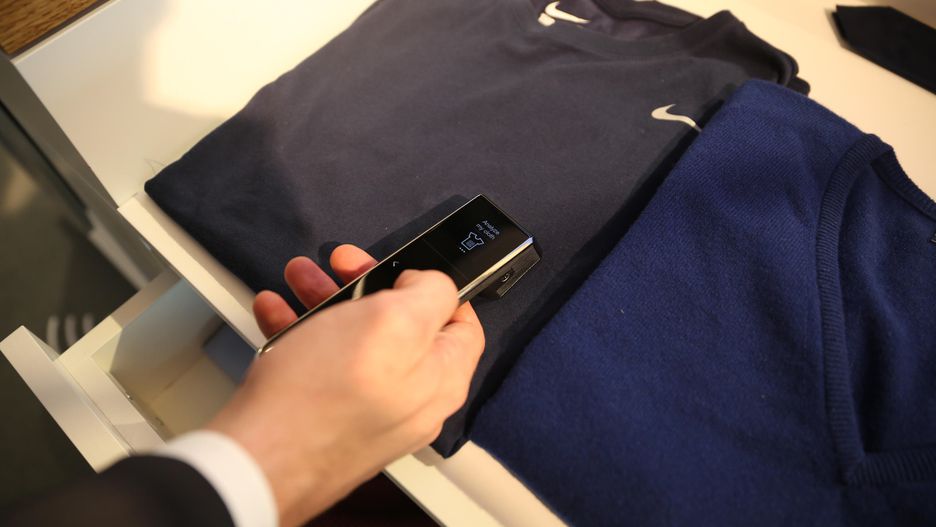 This device is very useful for bachelors and meticulous ladies. The scanner works very simple. You can scan with it any cloth you want to wash and it will detect how dirty is it and the material it is made of. Further all information gathered will be sent to your washing machine. The washing mode, water temperature and so on will be selected automatically. You will have only to push a start button.
If someone won't like Bosch price, chinese will come one soon with a great alternative. You do not have to wait for long!
Some other discoveries with the budget of less than 20 $
A hat with Bluetooth-headphones installed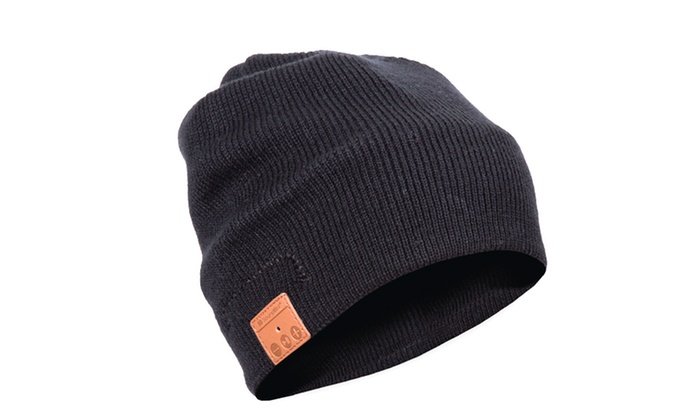 A gift of all in one type. Here is a cap for jogging or for going for a walk and music in your head at the same time. Installed headphones allow not only to listen to the music or audio books but also to talk on the phone if needed.
Fitness-bracelet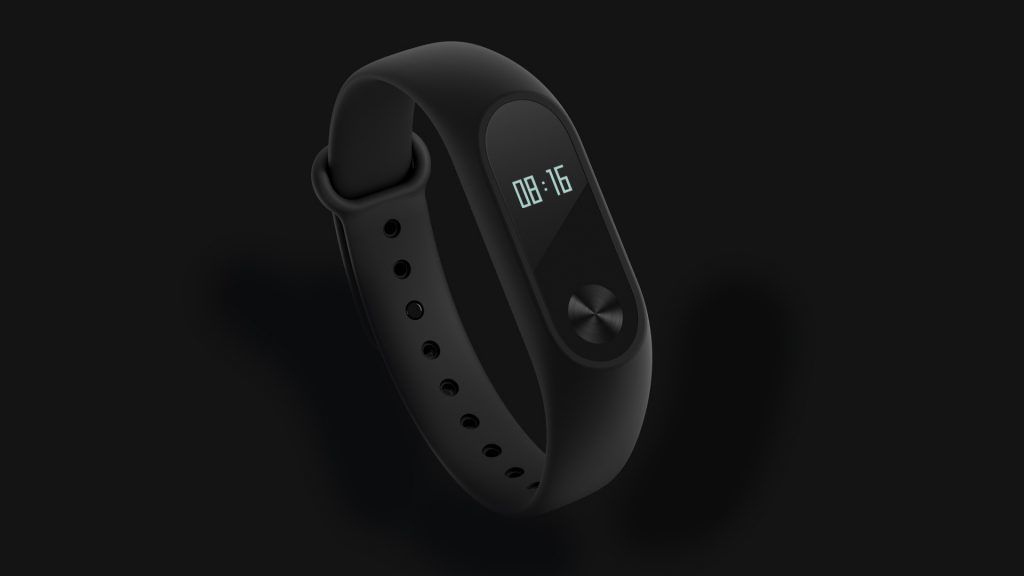 If someone of your friends still does not have a fitness bracelet, fix it as soon as possible. Today you can't get along in the world without that. How can you live if you don't know how much you ate and how much you walked. There s ia a very big choice of different devices for any taste. They can not only count steps but also track sleep phases and wake you up at the best possible biological time, they can unlock phone etc. But you can find a very simple and functional device for less than 20 $.
Sun battery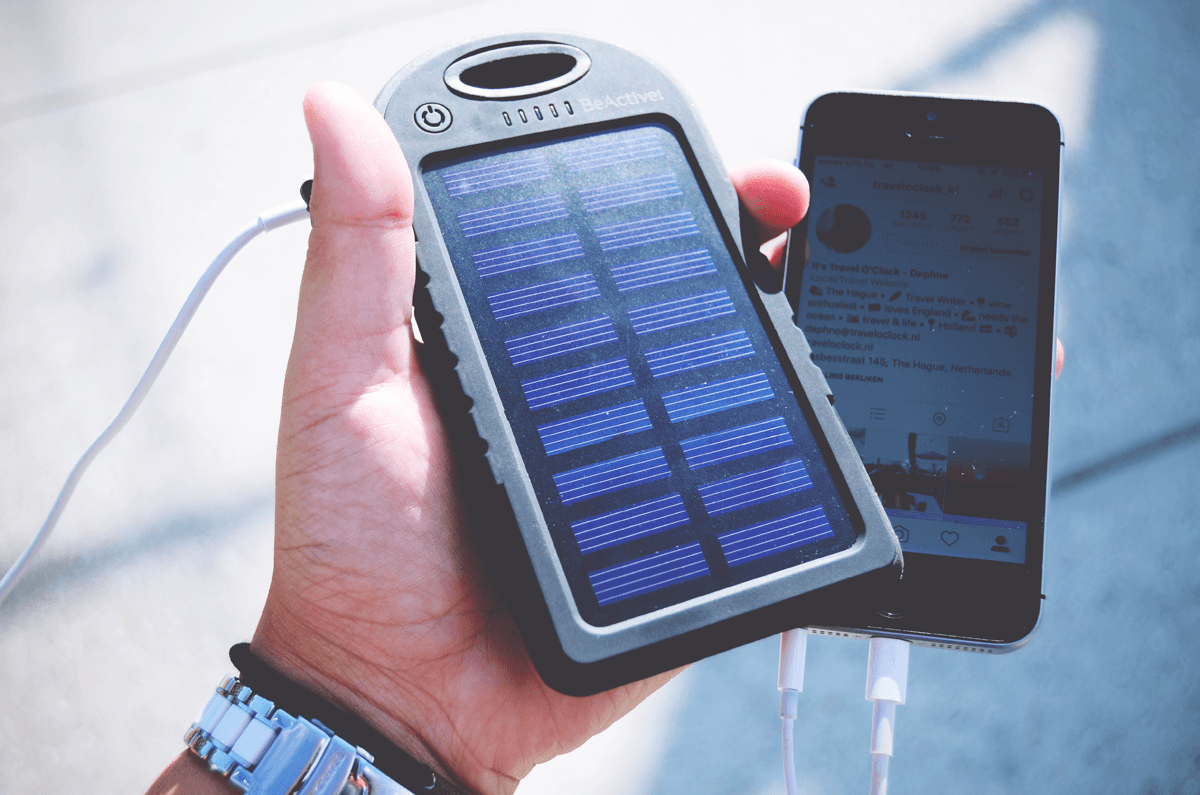 Do you friends like camping? It is great! Fresh air, physical exertion, romantic of night campfires. But if you will urgently need something from these downshifters you can reach them out to the phone at any time. Because you gave them a sun battery for recharging the mobile phone and other devices. The choice is great today. You can make a choice based on their functions and their price. A decent battery can be purchased for 12 $.
Share this with your friends!