It seems that timber, as a construction material, has become a thing of the distant past. Norwegians, however, obviously do not think so, and to prove it, they have built the tallest wooden building in the world.
The Mjøstårnet building in the Norwegian town of Brumunddal, which is historically engaged in wood processing, has been officially declared the tallest timber building in the world. Ranking second and third are Canadian Brock Commons and Australian 25 King with their heights of 53 and 45 metres respectively.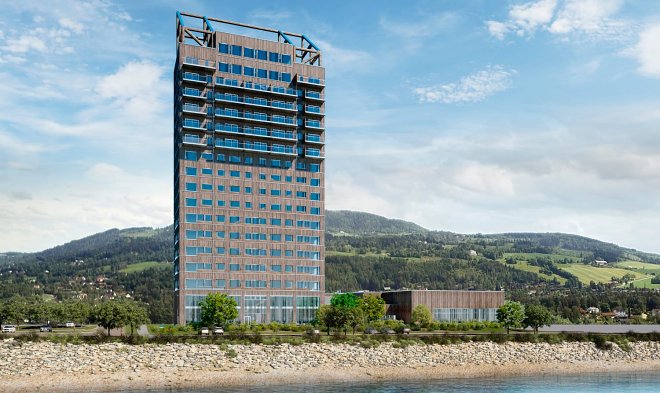 They do not come anywhere close to the 18-storey Mjøstårnet reaching a record-breaking height of 85.4 m. The building's residential floor area is 11,300 sq. metres. The building was evaluated by CTBUH, a reputable international organisation.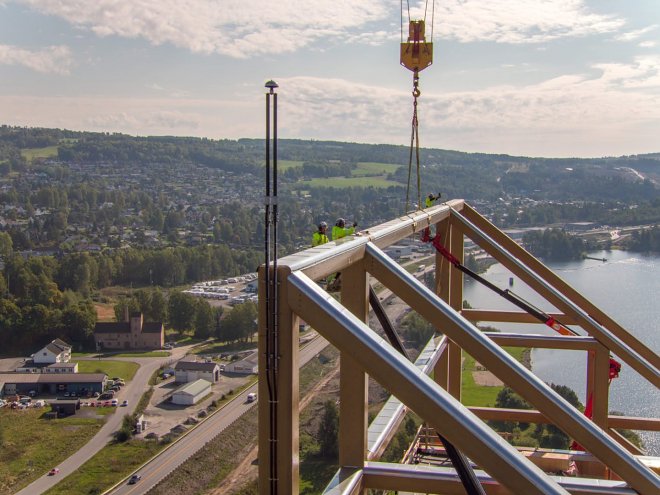 Mjøstårnet was completed on March 15. The building was initially supposed to be 81 meters high, but subsequently its design was slightly changed, and the skyscraper "grew up" by 4.4 metres. The structure was built by AB Invest.
Not only the building's bracing and structural beams, but also elevator shafts, staircases and floors are made of glue laminated timber making the project truly unique.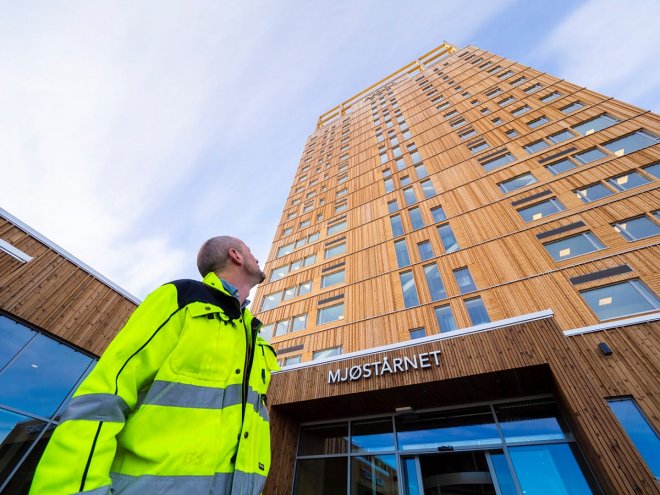 Share this with your friends!