The closure of entire cities due to quarantine caused an increased demand for autonomous courier robots. A Chinese start-up technology company received an order for the production of 200 electric delivery vehicles.
Neolix Technologies robots have proven themselves excellent in quarantine conditions, and the fledgling Chinese company received an order for two hundred unmanned couriers. Their field of activity is the delivery of medicines and assisting by spraying disinfectants on the streets of the infected cities.
Due to the emergency, the Chinese authorities are compensating up to 60% of citizens expenses for the services of vehicles like this and from other companies. The use of robotic couriers during an epidemic virtually carries no risks, because contact with living people is excluded, and the machine can't catch the virus. Also, the robot doesn't suffer fatigue and therefore, can work almost without any interruption.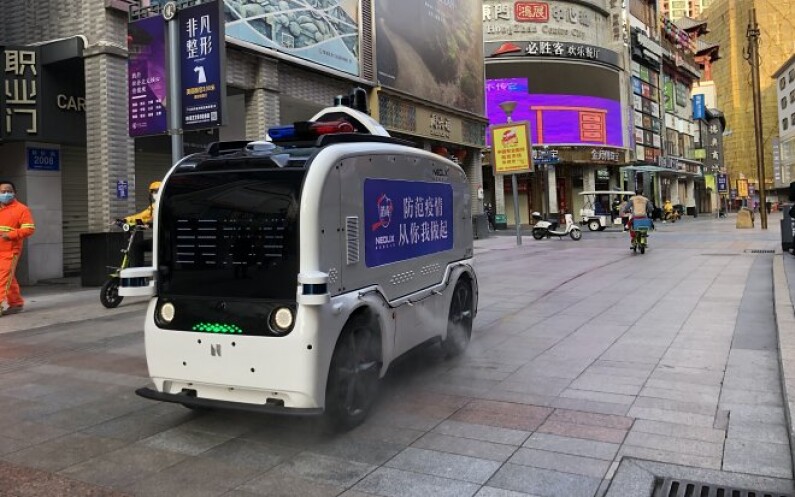 Share this with your friends!