Mobile Pixels is famous for its Duo slide-out screen that went on sale last year. But one additional display was not enough for some people, so the company introduced a new product.
Trio adds two extra screens to a laptop. The device is attached to the main gadget using magnets. The additional screens are adjustable and have all necessary options, so they would be easy to use in any situations. The two additional monitors do not need to be used at once, one of the screens can be switched off, if needed.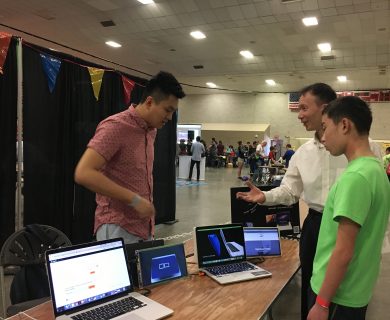 Trio classic version weighs 0.68 kg and is designed for 13 to 14-inch laptops with 1080p 12.5-inch extra screens. It is priced at $349. The pro version weighs 0.8 kg and is designed for 14-inch screens. It has Full HD resolution. It can be pre-ordered for $389. The device will go into production early next year and will be sold at higher prices, if not pre-ordered.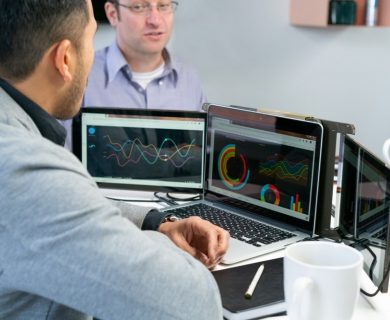 Share this with your friends!